Become a tekkit master [Unfinished]
5 diamonds
Contest Participant! This Blog is in the Minetorials : Tutorials with a Minecraft Theme contest, now Complete!
See the Final Leaderboard!
alanw249
Level 35
:
Artisan Nether Knight
Posted 07/10/12 4:34:00 pm , last updated: 01/01/13 11:20:44 pm
07/10/12
Hey guys alanw249 here and Below I have made a very detailed and information filled Tutorial on how to become a tekkit master :D Tekkit consists of many different mods together such as Build-craft, industrial craft , red-power, Equivalent exchange and some other smaller mods :D
P.S; I Won't be updating this anymore but hope that whats here helps :)
Pipe placement is important. If you want to remove items from a furnace, for example, then a wooden pipe needs to be attached to the side of the furnace. A pipe connected to the top of a furnace places items into the top spot, and a pipe connected to the bottom of a furnace puts items into the bottom spot. Below I'll try list

All

the different types of pipes , there uses and there crafting recipe's.
==========================================================
Wooden , Stone & cobble transport Pipes
Wooden pipes;
Wooden pipes are for extracting items from any container (e.g. furnace, chest and other things that may hold items). It must be powered by an adjacent engine to function.
Wooden pipe recipe Cobble pipe recipe Stone pipe recipe
Stone pipes;
Stone pipes carry items along the pipe network. They will not connect to cobblestone pipes.
Cobble pipes;
Cobblestone pipes carry items along the pipe network. They will not connect to stone pipes.
=============================================
Iron, Gold & Diamond transport Pipes
Iron pipes;
Iron pipes have only one output. It can be changed with redstone or a wrench. They can't output into a wooden pipe.
Iron pipe recipe Gold pipe recipe Diamond pipe recipe
Gold Pipes;
Gold pipes can boost the speed of items passing through them when supplied with a redstone current.
Diamond Pipes;
Diamond pipes can filter items to different output pipes based on a user-defined filter.
=============================================
Diamond transport Pipe (more details)
The diamond pipe is a very complicated item in Build-craft that are hard to grasp for most player. There is 6 different ways/colours where a diamond pipe can filter items from if used correctly, The pipe works by placing the type of block you want in one of the coloured lines, the colours correspond to the colours you see on the pipe and what direction there facing. Below I have some pictures which I hope will help you grasp the concept :D
Here I have a picture of the Diamond pipe using 3 of its possible 6 connections.
Now below I have a picture of the actual diamond pipe GUI, as you can see there is 6
separate lines of colours and these all go with the colours located on the side of the pipes, if you can not see the pipe colour then there is no need to place items on that line. Now a bit more complicated, On this diagram there is 5 different pipes being used and he has one item designated to each lane. You can place more than one item in each lane but just remember that if there is a high quantity of the item to be travelling through the pipe they may stray into other pipes.
=============================================
Obsidian transport Pipes
Obsidian Pipes;
Obsidian pipes will pick up items off the ground. Their collection range will increase when powered by an engine.
==========================================================
Waterproof Pipes
Waterproof pipes were introduced in BuildCraft 2.2.0. Waterproof pipes can be used to transport oil, fuel, water and lava to different locations. These pipes allow liquids to be transported into engines,tanks and oil refineries. When a waterproof pipe is not connected to anything, the pipe will fill itself up instead of pouring the contents on the floor.
Pipe Waterproof is crafted by placing cactus green into the middle space on a crafting bench. This is used to create Waterproof Pipes.
All pipes except for obsidian pipe and diamond pipe can be turned into a waterproof pipe. A waterproof pipe is created by placing pipe waterproof on top of a wooden pipe, cobblestone pipe, stone pipe, iron pipe or gold pipe. Waterproof pipes will only connect to other waterproof pipes. They will not connect to transport pipes or conductive pipes.
(
was'nt able to get proper recipes so here is me winging it xD)
this dye that makes the waterproof pipe component

====>

==========================================================
Conductive Pipes
Wood, Stone and Gold pipes can be combined with Redstone Dust to create conductive pipes. These pipes are the only type of pipes that can carry the energy produced by Engines to machines that can normally be powered by engines. There are three different types of engines as far as I know and they are wooden, stone and gold.
The pipes for the conductive series are similar to what they do without the conductive properties, The wooden pipe is used to take energy from your "energy source of choice" and then following the wooden conductive pipe will be your stone conductive pipes, The stone pipes aren't the most effective pipe though as it loses 1% energy per pipe used and gold pipes lose 0.01% :D hope this helps.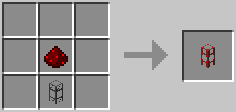 ==========================================================
The Quarry block allows you to excavate a large area without actually manually mining. Once placed and powered, the quarry structure will be automatically built and will begin to mine the area. The quarry block takes some time to make but will make your life a whole lot easier in tekkit. Also when making the quarry remember the diamond pickaxe cant have any usage. If you want the gear recipe just go here, I thought it unnecessary to put all the recipes on here.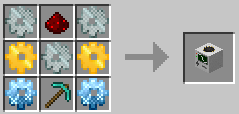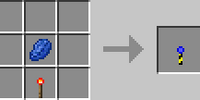 Once you've created the quarry you need to follow these instruction step by step :D
1). Place the landmark torch's (recipe above) at each corner of your desired area for the quarry.
2). The right click one of the corners and this will create a red line between each torch.
3). Then you need to place the quarry block beside one of the corners and the frame will be created.
4). Once the frame is up you'll need some engines to power your quarry, Engine choice is up to you but you'll find those a small bit later in the tutorial :D
NOT FINISHED STILL IN WORK
JUST HERE SO I CAN PREVIEW
Will continue to do this tommorow xD
Additional Details
Update #1 : 01/01/2013 11:20:44 pm1/01/13
This is all that will be available on this :L sorry
tracking
1124798
become-a-tekkit-master
1,165079,188,3672,140820,16250,54387,2009,11149,467,21491,1422,64651,41476,153751,9670,303490,138013,110512,379343,292218,327741,574798,111554,444560,16494,14575,265688,96250,179719,214207,16575,559826,2304,8661,85626,460644,937130,95021