Blackstar - Soul Eater (Tassadar12345 Anime/manga contest)
6 diamonds
mangaxai
Level 31
:
Artisan Artist
Posted 09/23/12 7:01:21 am , last updated: 09/24/12 1:05:13 am
09/23/12
I hope you guys like this.
This is Blackstar Holding Tsubaki in Enchanted sword mode.
I used PaintTool SAI to add the lines and colour.
I will probably be drawing some more Soul Eater stuff.
Here is what the picture looked without any editing.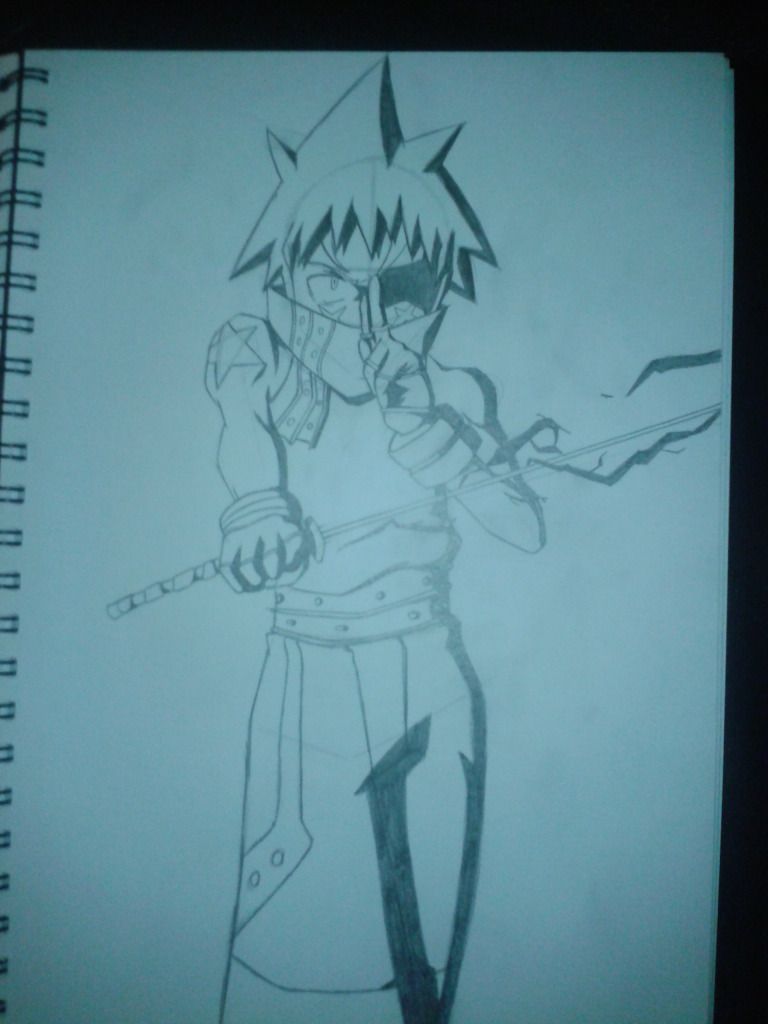 Don't forget to diamond if you like this, Favorite if you love this, and subscribe if you want to see more of this.
Comment and tell me what you think, don't forget to visit my Facebook page and leave a comment

Here is the link to Tassadar12345's Anime/manga Skin/Art/Mod contest :
http://www.planetminecraft.com/blog/animemanga-skinartmod-contest/
Additional Details
| | |
| --- | --- |
| Tags: | Manga, Anime, Blackstar, Black, Star, Enchanted, Sword, Mode, Paint, Tool, Sai, Tsubaki, Contest, Tassadar12345, Art |
More Blogs by mangaxaiView All
Update #1 : 09/24/2012 1:05:13 am9/24/12
-Added more to the description.
tracking
1456074
blackstar---soul-eater-tassadar12345-animemanga-contest
1,188,165079,502,3830,5760,16250,54387,73897,2009,11149,467,21491,1422,3672,140820,64651,41476,159533,153751,9670,103039,303490,138013,379343,180654,292218,327741,111554,14575,182181,265688,96250,260146,214207,16575,131993,13377,317779,559826,2304,8661,494698