Contest Participant! This Blog is in the Minetorials : Tutorials with a Minecraft Theme contest, now Complete!
See the Final Leaderboard!
hober64
Level 14
:
Journeyman Narwhal
Posted 07/30/12 7:54:07 pm , last updated: 08/24/12 12:03:56 am
07/30/12
Ok hi its hober64 here and i am gonna take you through the whole skin making process!
Step 1 All you will need is paint.net(optional, it makes it much easier) or any program with a copy and paste tool, and skinedit! First you will just make the basic parts of a skin, No details or shading yet, just basic color, Open up skinedit and just make the... Shell of the skin, like this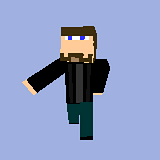 See no details, just the basic shell!
We are going to add details, such as shading and highlights etc
To 
shade you will do this
Select the dodge and burn tool and click tool settings
Now right click each corner of the part you want to shade 5 times like this
Then right click these new pixels 4 times
Keep clicking 1 less time 
diagonally until you get this 

  And your finished with the piece of the skin!
So now you are going to do that to the face 1 arm 1 leg the front body the back body the shoulder and the hand
So after u shade one arm and one leg you will save the skin and open the skin paint.net
click the selection tool and select a shaded leg, Hit ctrl+C and ctrl+V and drag the new piece onto the next leg
After this you have 2 leg sides shaded keep doing that untill all leg sides are shaded
For arms just do the same thing but use arms instead of legs
TIP: On the hair just drag the dodge and burn tool randomly for a cool effect
SO the skin should have shading now and look like this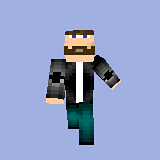 Well i hope you like the skin, Plz check it out and maybe leave a diamond this blog post
If you don't like this type of shading
Hope you like it, IF you dont, dont post rant =P I worked hard on this D=<
Link to the finished skin
I am sorry if you don't like my tutorial D=
 hope you understand, If you don't, Leave a comment and i will get back to you =D
Give it a diamond for more tutorials!
If you love this Favorite
IF YOU LOVE ALL OF MY WORK
SUBSCRIBE
Additional Details
| | |
| --- | --- |
| Tags: | Biker, Dude, Awesome, Man, Guy, Die, Hole, HEHEHE, Tutorial |
| Credit: | Photobucket, For Hosting the pictures i used for this! |
More Blogs by hober64View All
Update #2 : 08/24/2012 12:03:56 am8/24/12
Fixed where it said subscribe instead of favorite
Update #1 : 07/31/2012 12:22:31 pm7/31/12
Grammar fixes =P
tracking
1216763
how-to-shade-like-hober64
1,188,165079,502,3830,5760,16250,54387,73897,2009,11149,467,21491,1422,3672,140820,64651,41476,159533,153751,9670,103039,303490,138013,379343,180654,292218,327741,111554,14575,182181,265688,96250,260146,214207,16575,131993,13377,317779,559826,2304,8661,323621