Minecraft Xbox 360 Edition Extra Unlockables Guide
3 diamonds
XSS xG4RRUSx
Level 43
:
Master Creeper
Posted 08/18/12 11:35:25 am
08/18/12
When i put up my Minecraft Xbox achievement guide I sad this would be coming, and I took a long time on it, so I'm sorry. But it's here now, so let's get to the guide!
Minecraft Wood Premium Theme:
Simply press START at any point in the game, and then press (Y) while at the pause menu to take a screenshot and share it on Facebook. Once it goes, the theme is yours!
Creeper Cap

:
Get a bow and some arrows, and just fire away the first creeper you find. If you kill it with the arrows, this will unlock when you go back to the main menu.
Pork Chop Shirt

:
Kill a pig to get a pork chop. Once you get the pork chop cook it in a furnace, and then eat it. You'll get this when you return to the main menu
.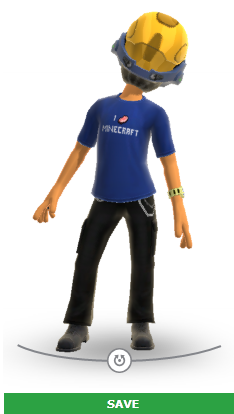 Minecraft Watch

:
Play through 100 day and night cycles. It'll unlock once you return to the main menu.
Steve Gamerpic
:
Go exploring in a cave. Once you find redstone mine it, and you will get this gamerpic.
Creeper Gamerpic
:
Play on difficulties and kill 10 creepers, and this lovable creature will be your gamerpic!
That's all for the extra of Minecraft Xbox, thanks for viewing, and support me with diamonds, favorites, comments, and subscribes!
| | |
| --- | --- |
| Tags: | Creeper, Steve, Xbox, Minecraft, Theme, Wood, Gamerpic, Redstone, Watch, Ardon56, Pig, Pork Chop, Halo, Cap, Premium, Httpwwwplanetminecraftcomblogminecraftxbox360achievementguide1129169, Tutorial |
More Blogs by XSS xG4RRUSxView All
tracking
1309563
minecraft-xbox-360-edition-extra-unlockables-guide
1,165079,188,3672,140820,329,16250,54387,2009,11149,467,21491,1422,64651,41476,153751,9670,138013,145834,110512,379343,292218,327741,574798,111554,444560,16494,14575,265688,96250,179719,214207,16575,559826,2304,8661,85626,460644,937130,186332,139121,375770