Name:
Richard Dust
Age:
29
Appearance:
Spoiler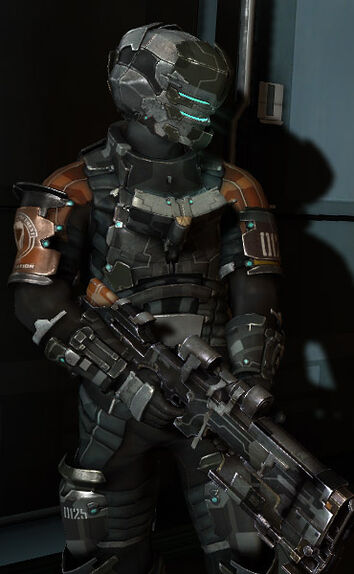 Dialogue:
Richard shot the thing, and helped Jonah up.
"Jonah!"
He yelled, and Jonah looked up, and looked. The thing jumped onto Richard, and he began screaming.
"GET IT OFF OF ME! GET IT OFF!"
The thing stopped, and walked off. The world seemed at peace then, as Richard closed his eyes.
Backstory:
Richard Dust, was a very strange boy. He was anti-social, unless he wasn't disgusted by a person. And many people disgusted him. They still do. Richard, was a decent student in school. He would've made straight "A's" if he weren't absent as much as he was.
Richard, did always show up for his ROTC, though. That's where he met Jonah, his best friend. After their high school days, they were split up, and went their separate ways. Jonah going to college, and Richard going into the military when he was eighteen.
Richard served two tours, a total four years, before he retired. Well, he was honorably discharged, on account of serving his tours. Richard, worked as a business man for awhile after that. That was, until he got a call from Jonah.
A lot of his file is covered in black ink, after that. But, it is well known hes been part of Void Squad for the next seven years, and still serving.
Role:
Special Ops member, part of Void Squad.
Weapons/Armor:
Richard, is equipped with the same armor as all members are. As well as the Void Squad knife. He has a "M-89 Microshotgun" which is a shotgun, that shoots a cluster of micro bullets, that then split up, and create a volley of 1000+ bullets. As well as a "QMP-34 Quadro Mega Pulser", that shoots a pulse, that's aimed to increase the heart rate of a target, and make it stop. Richard, like most, only has a few ammo cartridges remaining.
Anything Else?
Muggle, accept mah app.