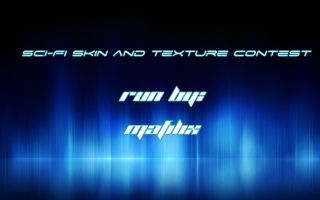 ]Here it goes. I thought it would be fun to start a sci-fi themed skin/texture contest. This can involve any aliens, off-world, terran, anything that involves the future.
ALL ENTRIES MUST BE RECEIVED BY JUNE 1 2012.
Any entry posted later than this date will not be judged. I have yet to elect a panel of judges, but if you would like to be one of them, i have 5 slots available, i will fill these in as you are accepted.

Judge 1:
Judge 2:
Judge 3:
Judge 4:
Judge 5:

Have fun! And dont forget to post a link to your work after you have finished it. Also make sure to put a comment or somewhere saying that this is for the Sci-Fi Skin/Texture Competition (It doesnt have to be all those words
)