Pokemon Kanto Region (2:1 scale + all textures from original game)
42 diamonds
rsmv2you
Level 18
:
Journeyman Architect
Posted 11/26/11 3:01:55 am
11/26/11
EDIT: This map is now available for download here:
http://www.reddit.com/r/Minecraft/comments/vbzj1/pokemon_kanto_map_21_scale_with_original_game/c534kks
So, I have posted this over at Minecraft Forum but that thread has been long lost so I decided to post this here.
This is Something we have been working on since April or May.
This was created by:
TheGurw
Rsmv2you
Scooterboo
IF YOU SEE THESE IMAGES ANYWHERE ELSE AND PEOPLE CLAIMING THEM AS THERE OWN EXCLUDING THE CREATORS OF THIS PLEASE REPORT THIS TO ME OR ONE OF THE CREATORS.
I am not gonna show much of this, I do not know if I am allowed to show that much of this.
But I will leave you wondering if this will become a reality with a few pictures.
There is more finished in this picture then shown.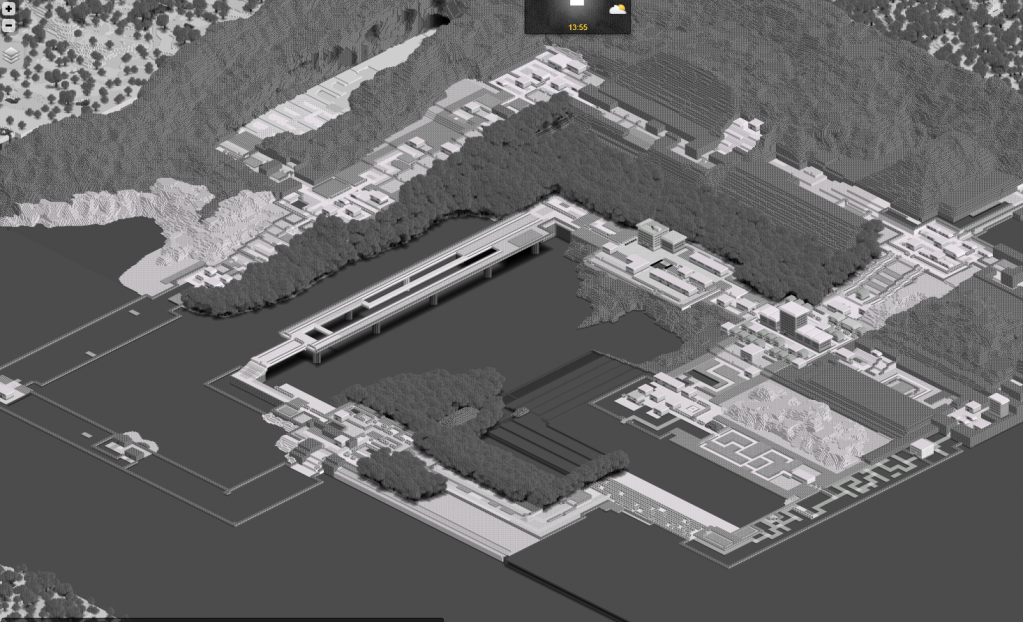 As you can see we have made the map 2:1 scale of the map to make up for doors being..well. 1 block tall in the actual game.
Also,n the insides of most all buildings are bigger then the outside so we decided to add a teleporter inside the doors and it would send them to the actual room in an other location, just like the game. :P
Here is a brief description of what we are doing and going to do.
PokeCraft is a joint project by 3 Minecrafters; TheGurw, scooterboo, and rsmv2you.
Then goal of the project is to recreate Kanto from the Gen I Pokemon games nfor Gameboy, inside Minecraft. And not only are we editing textures and all that to basically make a giant pixel art of the map...we are making nit 3D and filling in the gaps too!
The map isn't finished yet, but when it is, all the blank spots will be filled in, and players will be able to actually walk through the map as if they were playing the original games, in 3D. We are trying to keep as close to confirmed data as possible, but where allowed are creating their idea of what they imagine were the original artists' visions of the Pokemon world.
Once the map is actually finished, we will begin recoding minecraft to make nit possible to actually PLAY the map as if it were the Gen I games. This will include multi-player Pokemon battles, HM use, all 152 original Pokemon (including MissingNo!), proper Pokemon Centers, and so much more!
Did I mention we have a custom texture pack for the map as well.
Tell us what you think. :)
Additional Details
More Projects by rsmv2youView All
tracking
362172
pokemon-kanto-region-21-scale-all-textures-from-original-game
1,188,165079,502,3830,5760,16250,54387,73897,2009,11149,467,21491,1422,3672,140820,64651,41476,159533,153751,9670,103039,303490,138013,379343,180654,292218,327741,111554,14575,182181,265688,96250,260146,214207,16575,131993,13377,317779,559826,2304,8661,190860