Views,

421

today
Downloads,

218

today
disco_
Level 102
:
Transcendent Creator
Posted 05/13/12 12:04:31 pm
05/13/12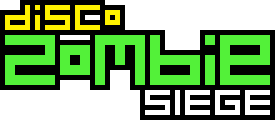 Defend your base from waves of zombies!
Features:
Self reloading 50 shot adjustable range TNT cannons
Ammo counters
Random wave generation
Increasing difficulty
1,000,000 Zombies!
Additional Details
Must be in Easy mode (or above)
Don't spam the cannon buttons, you can shoot again as soon as the projectile has left the barrel :)
If you play this map on your Youtube channel, please credit me and add a link to the official video in the description.  
| | |
| --- | --- |
| Progress: | |
| Tags: | Zombie, Siege, Disco, Fvdisco, Ocd Pack, Challenge, Adventure |
More Projects by disco_View All
tracking
885202
zombie-siege
1,188,165079,502,3830,5760,16250,54387,73897,2009,11149,467,21491,1422,3672,140820,64651,41476,159533,153751,9670,103039,303490,138013,379343,180654,292218,327741,111554,14575,182181,265688,96250,260146,214207,16575,131993,13377,317779,559826,2304,8661,81587