xxxtrigger50xxx
Level 24
:
Expert Architect
Posted 04/06/13 5:59:33 pm , last updated: 02/27/14 6:01:04 pm
04/06/13
Server Info
| | |
| --- | --- |
| | |
| Status: | Online! Pinged: 03/09/14 |
| Game Version: | 1.7.4 |
| Connect With: | |
| Players: | 1/82 |
| Location: | United States |
What is

F

A

LLZ

?
IP:
162.220.33.198
Texture Pack Download
|
Server Map
|
Community Forums
|
Wiki
I614HQll9kw
F
A
LLZ
is a Fallout/DayZ based minecraft server.Where you play in the world of Fallout Minecraft: DeadState but as you would DayZ. There will be places to loot, spawns similar to DayZ. Like military spawns, Industrial spawns and Residential spawns. In these loot spawns you can get all sorts of supplies and more importantly base supplies. Gather supplies for your private lot, use this lot as a storage house, faction house or a business. Head north and get great rewards from armor to weapons or maybe even a gun! Maybe you will even get lucky and find a heli crash site and become even luckier and find a diamond piece of armor. Luck is a great part of the world of FALLZ, you will need it to survive.
Here you can find information about
F
A
LLZ
:
1. There is more zombies. Way More zombies.
2. These zombies are all dynamic. They have a wide range of variation from shirt color to pants color.
3. Zombies will open doors to get to you, instead of breaking them!
4. Players will need to scavenge in fallz, there is very limited crafting. But don't worry there's plenty to do!
5. Players can break there legs and bleed!
6. Just like in DayZ you can stop these effects by using a morphine or a bandage! Which are found in hospitals based off of DayZ!
7. Players can also find and blood bag other users! They can also use morphine and bandages on each other!
8. The fallout based world is very radioactive. You'll need to find a Hazmat suit in order to access areas like snow and water.
9. Or you can find some RadX and have 30 seconds of immunity to all radiation!
10. Expect zombies to spawn realistically, if your in a city expect tons of zombies. If your at a farm house expect very little zombies!
11. We have a increased view distance for both players and mobs!
12. You can find guns throughout the FallZ universe. These guns can range from pistols to rocket launchers or if your lucky. A mini nuke.
13. Our guns are very dynamic, we want them to be realistic but at the same time fair. Guns will do damage based on how far away you are. Some will do more damage up close and others wont.
14. Most guns have ammo, this ammo can sometimes be just as rare as the gun! All guns have different ammo types, however pistols share the same type of ammo.
15. Heli Crash sites, yeah we got that too. And now their automatic!
16. You can find diamond armor inside of heli crash sites.
17. You can find special weapons like a Bizon or a M107 in a heli crash site.
18. Diamond armor and tools are very rare. The server is balanced and tested on players with full iron. Expect people in diamond armor to put up a fight!
19. Players will need to search the very radioactive sewers for buttons.
20. These buttons will give the players access to more advanced areas like military compounds and hidden areas!
21. Players can find torches and place them to temporarily stop mobs from spawning in an area.
22. Players can find chests, they can place them anywhere in the FALLZ world!
23. Players can find locks to lock their chests and make keys for them! Players can also find lockpicks to lockpick these chests and access the goodies inside!
24. Players can find companions likes dogs and horses.
25. Players can scavenge goods and sell them at the market place for some caps.
26. A players "level" is actually their thirst level. In order to live a player will need to be drinking often.
27. A players "exp bar" is actually their carrying weight. Players with very little move faster, and players carrying a lot move very slowly.
28. Zombies are indigenous, this means you can scout towns from afar and see if their are mobs their. Meaning they do not de spawn.
29. Unique zombie spawning system, we use a custom spawn system to keep control of all of our mobs. This includes zombies and companions alike!
30. We offer new players a nice place to meet up with friends and meet new ones in Bambiville! theirs no pvp here and very little mobs.
Their of course is more coming! We have barely scratched the iceberg on where we want to take this server!
Administrators
Well I just want to say this now: All
administrators
will be playing like you guys! NORMAL NO CHEATING.In fact there is actually going to be two servers of FALLZ. One server were it is public for you guys to play on without restarts and crashes. On the public server admins will only have moderating tools, this means no creative or spawning in items. Admins will only have ban, kick and moderating tools!We want to play to!We dont want to be called cheaters if we kill you! So we have a private server. On the private server we work on server updates. Its on this server that admins have creative mode and etc! So you wont see an admin building while you and your buddy are murdering someone for his cookies! With that said during beta server updates will role out frequently. They will fix bugs and balance the server.THIS SERVER WILL BE VERY UNBALANCED UNTIL ITS OUT OF BETA!We hope you guys can help us get out of beta as soon as possible!
MODERATORS

(

SIGN UP HERE!

)
We are looking for staff, of course
moderators
will have moderating tools on the public server such as KICK / BAN commands only.
MOD TREE

*MUST READ*
When signing up for a moderator position a
Noble
must promote you to a trial rank. During your trial period the Noble Mods will decide if you deserve to be ranked up or not! So make sure to work hard, this doesn't mean stop working hard once your promoted.
Noble:
The highest ranking moderator on the server. There is only two currently and there will be more in later additions. The noble can promote users and have all other ability's below them.
Guard:
The guard acts as a safeguard for the server, the more we have the better. These mods are have access to bans, kicks and muting.
Trial Guard:
The trial guard has access to mute, these mods are being tested to see if they are capable of handling the job of a mod.
RULES
These rules only apply to moderators!
Spoiler
* DO NOT ASK FOR A RANK UP EVER. If you do you forfeit your moderator title. No matter WHAT your rank is.
* Nobles MUST review applications and if you fail to do so you will be demoted back to trial mod. Mod applications must be reviewed if you are online. (If you are offline and don't have access to the computer do not worry you are safe!)
* As any mod rank you MUST help any user that is requiring help. If you see them asking a question to an owner feel free to tell them before we do. We appreciate this very much! (Helpop users getting priority over users asking questions outside helpop. Please tell them to use /helpop)
* All players who become mods cannot kill players who have less then ten player kills. Meaning all mods are "hero" like figures, the good of the server. You cannot be a bandit, however if you have alternative accounts you may use them for banditsm. Any mod rank is allowed to defend themselves when being attacked by another player. Trying to warp this rule will result in a instant removal of any moderator rank, follow this rule or lose your title as a mod no matter what the circumstances were.
* Do not ask to build, you can make builds on a single player world and send them to us. If you are interested in building, all information on how to send us your builds will be on our forums.
* You must have at least one week of game play!
Commands
Only some commands are usable by some mod ranks! Please read the tree to figure what commands you can use!
Spoiler


/ban

/mute

/kick

/tempban

/manuadd username modrankhere

/manudel username

The Mod Handbook
This handbook will contain all information a mod could need in order to decide to kick, mute and ban a player.
Spoiler


Banning:

If a player is suspected of hacking you may ban them if you have heard multiple reports of a player hacking. Do not ban a player on one players word, if you are not sure even with multiple reports of a player hacking please report it to a Co-Owner or Owner.

If a player is insulting staff give them a warning and say these exact words "Username, please stop insulting the staff or you will be banned from the server." DO NOT confuse criticism with insulting, players are allowed to say they don't like certain staff members or certain things about the server.

If a player threatens to crash the server or DDOS the server immediately ban them. No matter what they say after, it doesn't matter who the player is.

After banning a player you must leave a comment on this forum saying why you banned them and any other useful information you can think of. If you ban a player wrongfully according to this guide you will be demoted. Think clearly when banning a player, it could save the server or get yourself in trouble. You are the protectors of our server and you must do what is right for the server at all times. No matter what your opinion is on a player.

Kicking:

You should only need to kick a player under one of these circumstances.

1. They are spamming the server or violated a warning you gave out to a player.

2. They are repeating questions and repeating staff names. For example saying "trigger" more then two times should result in a kick from the server.

3. Excessive swearing and racial comments.

Muting:

You may mute a player for any of the reason below.

1. If a player is spamming the chat give them one warning. Then if they continue mute the player spamming for ten minutes. If they continue to spam after you have unmuted them ban them and report the player on the forums.

2. If a player is excessively swearing or using racial comments give them one warning to stop or they will be muted. If they continue the behavior after muting them for ten minutes you may ban the user and report it to the forums.

Do not forget to unmute a player that you have muted. Do not leave the server until you have unmuted the user. If you need to leave please inform another staff member to handle the user for you. If no one is on unmute the user and report it on the forums. Failure to follow this will result in a demotion.

Combat Logging:

If a user breaks the server combat logging rule you may ban the user and report the entire story on the forums on why they were banned for combat logging. If the ban is judged as abuse or false the user will be unbanned but you will not be punished as long as you are honest with us.

THERE IS NO WARNINGS FOR combat logging, it can only result in a imediate ban. However that does not mean when someone claims that someone else has combat logged do not ban them right away. Get information on what happened first and figure out what to do after that. If you fell un certain when banning the player for combat logging please say so in your report for banning the player! It will keep you safe from ANY demotion! We understand that the position you are in may be difficult to make the right choice, just make sure to be honest and do not be biased to the player being banned. If your best friends with the player we expect you to not consider that when deciding weather or not to ban a player.

Donors and Banning:

You may never ban a donor for anything, other then Combat Logging and Threatening to shut down the server or DDOS attack the server. However you are free to mute the donor, you need to report the donor for why you think they need to be banned. You must be honest on your reasoning and there must be no bias towards the player you think should be banned. Only owners and coowners may ban a donor rank.

If you do ban a donor leave a comment on the forum saying why you banned them in detail. Donors should be respected by staff, so make the decision to ban a donor very smartly and with a clear head.

Killing other players:

When becoming a mod you are basically becoming a hero. You cannot kill any player with less then ten kills. This is because we need our staff to help all users in anyway possible. This includes helping them get started and understanding how the server works.

If you are attacked by another player you may of course kill the player in self defense. Abusing this rule wll result in a demotion and removal from the ability to rank up or be a mod.

When killing players over the amount of ten kills, you cannot kill them unless they have any type of iron armor on. This means if a player has iron boots you can kill them. If they have full chain you may NOT kill them, even if they have over ten kills. This prevents mods from looking like bandits and will help the server mods look better in general.

(Copy and fill out everything below! Replace the (anything in here) with your information!)
Application Form
:
Info
:
Minecraft Name: (Used to add you to the admins list)
Age: (Please be honest, if you lie we will find out.)
Questions
:
Do you have a Skype account and a working microphone?: (We use Skype often and would like to meet you!)
Do you know what map this server is using and who it is made by?: (Dont look it up, yes and who or no.)
Have you ever played the map before?: (Yes / No)
Were you a staff member in one of my previous servers?: (Yes / No)
Did you ever donate on one of my previous servers?: (Yes / No)
Agreements:
Do you agree to help all users who use the helpop channel no matter who or what they are asking?: (Yes/No)
Do you agree to use your powers efficiently and not for personal means?: (Yes/No)
Do you agree that the owners and co-owners have final say in all matters in the server?: (Yes/no)
Do you agree to vote for the server on
Planet Minecraft
at least once a week. (Yes/No)
Do you agree to remain loyal to the server and its staff even if you disagree with something: (Yes/No)
Do you agree to the rules above for all moderator ranks that you may or may not reach?: (Yes/No)
Do you agree to the mod Handbook: (Yes/No)
*All agreements must be made in order to be accepted as a moderator.
~VIP~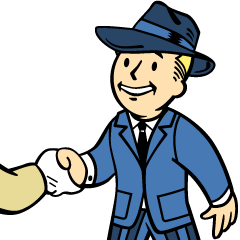 VIP SETUP:
You can donate here!
* Features that are not enabled yet are in red! But you are entitled to it or something of equal value!
* Anything with this color is the packages sale value! (If its on sale of course!)
*
Packages are currently not 100% accurate or complete! More features are still being added in! And are Subject to change.
Special Package Obsidian! (Offer ends by 7/09/2013):
-Lifetime Duration.
-Access to an Anvil to rename items indefinately
-FULL Access to Donor Lounge and all components of it, including the exclusive Obsidian Bar. (More warps, shops, etc.)
-Special "Obsidian" rank in game.-Marauder Kit, Protector Kit, and any future available kits.
-10 Lockable DOUBLE Chests. (Over 500 item slots!)
-Exclusive Obsidian Only Bunkers on release on tents.
-Access to the Original Fallout Map-Special Horses on release of 1.6.-Early access to boats.-Special Obsidian Fireworks.-Special Obsidian Only Weapon. (TBA)
-Your head at spawn AND name on a sign ingame.
-Many more features to come!(This package is a
WIP
but you will receive everything or something of equal value over time!)
MVP - 100.00 USD (
75.00 USD
)
Lifetime Duration

High Tier Spawn

Donor Lounge


Original fallout map




Donor Island



Special MVP Tag

Marauder Kit and Protector Kit

Custom Colored Tag

4 Unlockable Chest Locks

FallZ Express Access

Patron - 50.00 USD (
37.50 USD
)
Lifetime Duration

High Tier Spawn

Donor Lounge


Original fallout map




Donor Island



Special Patron Tag

Marauder Kit and Protector Kit

Custom Colored Tag

4 Unlockable Chest Locks

FallZ Express Access

Sponsor - 25.00 USD (
18.75 USD
)
Lifetime Duration

High Tier Spawn

Donor Lounge


Original fallout map




Donor Island



Special Sponsor Tag

Marauder Kit and Protector Kit

Custom Colored Tag

4 Unlockable Chest Locks

FallZ Express Access

Donor - 9.00 USD (
6.75 USD
)
Lifetime Duration

Medium Tier Spawn


Original fallout map




Donor Island



Special Donor Tag

3 Unlockable Chest Locks

FallZ Express Access

VIP- 3.00 USD
Lifetime Duration

Low Tier Spawn

Special Vip Tag

FallZ Express Access

EXTRAS:
Access to the Peace Keepers Kit: 1.00 USD
Access to the Maraudee Kit: 1.00 USD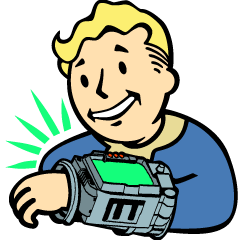 Server definition of Combat Logging
A player can be classified to a combat log when logging out of a dangerous scenario even after there combat log timer has run out.A player can be classified to a combat log when logging out in a building when trapped by another user.A player is classified as combat logging when being in more then ten blocks away from another player.A player is classified as combat logging when being flash banged.A player is classified as combat logging when be hit by a sniper from a long distance away and then logging out shortly after being shot. (After three minutes of being shot a player may log out if all other conditions are met.)A player is classified as combat logging when running away from a player and logging out the second their combat timer has stopped.A player is classified as combat logging after five minutes of taking damage in PVP. If all other requirements are met a player may logout. (This rule can be used to void the basic combat logging timer but will only be used in special cases.)
BETA BUILD
Yes in order to create a nice and smooth operating server we have to go through three stages. The first stage was alpha, we created the core of the server as good as we could without players. BETA, our beta is open to players and is the current server build. The beta build is intended for helping purposes only. We use the beta build to find bugs they we could not have found ourselves in alpha. Like balance issues and game breaking bugs. Anything lost by the player is not our issue. Though it was more then likely not intended. Then the final stage, "release" or stable build. The first stable build will offer the base plate for use to expand from, creating new things and refining those new things to a perfect state. These stable builds will not have player losing items, rolling back and etc. These builds will be our recommended builds and will be advertised. Currently in BETA we do not advertise as much as we could because we are not trying to be noticed just yet. Just enough to get players in and testing the beta for us now.
C
HANGELOG
v0.9.7
1. Gun update completed
2. Guns now spawn in normal military chests.
3. All guns have a separate ammo type other then pistols which share the same ammo type.
4. Heli crash sites spawn special weapons like the M107 and the Bizon.
5. Countless bugs fixed
Spoiler


v0.9.6

1. New mod system implemented
2. Bleeding is now working correctly
3. You can now obtain locks and lockpicks.
4. You can now find a "storage" chest that can be placed anywhere in the fallout world!
5. Plots are no longer buyable.
6. Removed warp bug allowing you to teleport right away.
7. Countless bugs fixed

v0.9.5

1. You can no longer craft chests and other items will soon follow.
2. Plots were expanded, new size plot "large" introduced.
3. Chests now follow the same stacking rules as your inventory.
4. Fixed a bug allowing you to escape the marketplace.
5. Fixed bug allowing you to break out of the plot area.

v0.9.4

1. If you fall from a high height you will break your legs.
2. You can bleed from taking any source of damage.
3. You no longer regenerate health when your hunger is full.
4. Find morphine to fix broken legs, bandages to stop bleeding and use blood bags on another player to heal them. Eating food will restore half a heart. Potions will still heal you.
5. Morphine, bandages and blood bags added to normal hospital spawns and in hospital buildings.
6. All items like ammo, bandages and hazmat suites are actually name as they should be.

v0.9.3

1. Fixed the "Death Bug". You can no longer respawn were you died at by disconnecting after respawn.
2. Hospital spawns buffed.
3. Donors now have their own lounge.
4. Added the ability to place buttons on all industrial sector buildings.
5. You can no longer build down more then one block in plots.
6. Fixed the "Sticky Bug". You can now log out in the marketplace and return to FALLZ without being "Stuck"
7. Fixed a bug with iron plate spawn rate being 60% when it should have been 6% in medium density spawns.
8. All iron armor spawns were nerfed.
9. All weapon spawn rates were nerfed.

v0.9.2

1. Plot owners can now add people to their own plots
2. Plot system added
3. PVP free zone finished
4. Added in some additional ladders to some areas.
5. Hospital spawns were vamped.
6. Hospital now has random custom zombies.
7. Removed unneeded regions.
8. Donor lounge worked on, not complete but will be in v0.9.3
9. Added normal blocks to industrial spawn areas.
10. Added crafting bench, furnace and brewing stands to industrial spawns.
11. Server ram upgraded from 2200mb to 2500mb

v0.9.1

1. Gun spawn times doubled.
2. Removed settlement locations
3. Removed faction claiming
4. Faction cost reduced
5. Factions are free to create again.
6. Returning to your last position now saves on server reloads, restarts and log outs. (You can now log out in the marketplace.)
7. Optimizations to server, dynmap now uses less power freeing up ram.
8. Faction home is now disabled.
9. Global and Local chat added. Use /g for global and /l for local.
10. Building world added in preparation for 0.9.2
11. Preparation build for 0.9.2 (Some features may not work like they should, ex: /g and /l)
12. Over 50 hospital chests added (Preparation for 0.9.2)
13. Ladders added to all sky scrapers. You can now access tons of food chests. The higher you go the better the loot.
14. PVP free zone started in preparation for 0.9.2. (Easy Zombies, No PVP, Little Loot)
15. Updated server texturepack check block. (Thanks to liam)
16. Texture pack was optimized to reduced size to increase sending time.
17. Mainly a preparation update.

v0.9.0

1. Factions now have been replaced with three main factions, the Enclave, BOS and the Dreads. More will come soon.

2. Settlement areas now are building locations.

3. Almost 100 more loot chests added

4. Removed all building locations, replaced with settlement locations.

5. Updated server to BETA bukkit build

6. Changed announcer again

7. Spawn area revamped

8. Market place revamped

9. New tags added for new groups.

10. Sheriff's are owners of the faction the carry a diamond to show there ownership.

11. New moderator class added for Mods who assist often.

12. Donor class added with he ability to make there own gun and much much more!

13. Countless bug fixes

v0.8.9

1. Removed more base locations in preparation of v0.9.

2. Fixed all guns that shoot projectiles that lose damage over time.

3. Fixed announcer

4. This is a preparation update for v0.9.0! ALL faction bases will be removed and stored for later collection if you are not on to collect it yourself!

v0.8.8

1. All guns now do damage based on flight time.

2. Gun damages tweaked.

3. Pigman health reset to default

4. Added the barret

5. New loot chest types added

6. Added warp zones again

7. Dynmap added showing warp zones and major cities.

8. Tons of small things!

v0.8.7

1. M40A3 Damage went from 30 to 20.

2. All guns have simple descriptions now.

3. The northwest part of the map is now open to players.

4. New epic spawn chests have been added to the map, these have a 4% chance to spawn swords. While mil_high has a 2% chance now.

5. Thirst rate went from 30 to 45, so it will take longer now before needing another drink.

6. Some build areas were removed

7. Tons of more loot chests have been added to the map.

v0.8.6

1. Desert Eagle damage reduced by 1 heart.2. P90 damage increased by half a heart.3. G36 damage increased from 10 to 14.4. Barret added to gun loot spawns.5. Replaced buttons with pressure plates in iron door entrences.6. Added more loot chests7. Added random heli crash sites! (9 total!)8. Three tiers of heli crash loot!9. The closer a heli is to spawn the lower the loot chance is.10. Heli loot chests never restock.11. Added "WarpZones"12. You must get a to a warp zone in order to teleport anywhere.13. These warp zones are located between brimcity and jacinto, In the field of heros and next to canyon city.14. Changed gun descriptions, now they are simpler and info on them can be found on the forum!

v0.8.5

1. Zombie health increased by 4 points. (2 Hearts)2. Increased zombie damage bt half a heart.3. Wither skeleton Damage increased by half a heart.4. Pig zombies now can spawn.5. Pig zombies have 2x the hp of a player. (40 HP)6. Pig zombies only do 1 heart of damage.7. Pig zombies have a 50% chance to spawn a pig on death!8. Thrist time has doubled!9. Gun damages have been increased!10. Seting a faction home now cost 100 caps.11. Using /f home cost 50 caps.12. Gold suite spawn rate cahnged from 25% to 15% chance.13. Diamond sword spawn rate changed from 5% to 2% in mil_high spawns.14. Dog spawn rate went from 25% to 75%!15. Gun spawn rates have been revemped!

Some people were asking how to create faction, how to pay $$$ to other players etc.(Yes I know you can find all those commands on server but some people prefer to check them on forums - Like me)
Player commands
: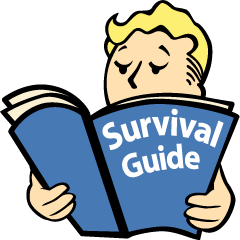 /helpop - Request help from server
moderator
[Only if color=rgb(0,128,0)]moderator[/color] is online]
/balance - Displays how much money (caps) you currently have.
/afk - Marks you as AFK (Away from keyboard) to remove AFK status simply type again /afk.
/pay XXX Playername - You can pay desired amount of caps to other player (XXX = Number of caps / PLAYERNAME = Nick of player)
/tell PLAYERNAME TEXT - Use this command to send private message to players.
How to create Clan: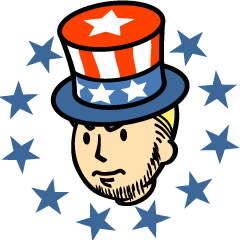 Coming Soon!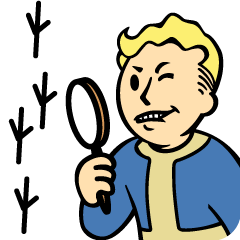 Coming Soon!
OLD FORUM
LINK
Additional Notes
Survive in DayZ / Fallout minecraft environment with random heli crash sites and an expansive world!
| | |
| --- | --- |
| Tags: | DayZ, MineZ, Fallout, Fallout Minecraft, Factions, Economy, Guns, Cities, Towns, Adventure PVP, Capture, The, Flag, Survival |
Update #2 : 06/15/2013 5:05:45 pm6/15/13
Current IP: [size=18px]108.174.57.82:25565[/size]
Update #1 : 05/30/2013 9:37:20 pm5/30/13
Server IP changed 192.210.238.71:25865
tracking
2038586
151fallz-a-fallout-wasteland-survival-experiencerandom-heli-crash-sitesminezdayz
1,165079,188,3672,140820,329,16250,54387,2009,11149,467,21491,1422,64651,41476,153751,9670,138013,145834,110512,379343,292218,327741,574798,111554,444560,16494,14575,265688,96250,179719,214207,16575,559826,2304,8661,85626,460644,937130,186332,139121,174940