1162578
Digital-PenQuin
Level 38
:
Artisan Architect
Posted 4/7/13 11:24 am , last updated: 04/24/15 12:52:47 pm
4/7/2013
Server Info
Status:
Online! Pinged: 04/25/15
Location:
United States
Game Version:
Minecraft 1.8.1
Connect With:
Players:

22/300

A_Floaty_Whale

Cupcake0008

L0rdStealth

Hey_Im_Luna

owenrylo

kyleandzach

GJplaysmc1500

xxAgentBluexx

TimeToMineMC

horsegirl3780

tantan4234
---


We are a Harry Potter, complete with spells and a complete role-play systems. We are always striving to improve the server, whether it be gameplay or the forums, anything to improve your experience in game! Scroll down to view details of how to get started, the economy system and the URL of our forums!

As a server, we are a growing community. We have a rich economy system, including mini-games such as droppers to earn money for you to spend on items in diagon alley or spells in the student shop. We stick closely to role-play with Wizarding trials, Death eaters and aurors which all help to give our dynamic spells mechanic some purpose. We have "the daily prophet" which helps to document everything going on in the wizarding world in case you miss any of the action!


when you first join, unless there are staff or helpful students online, you may find it difficult to find out what to do. While it is currently impossible to be sorted without a staff member present, it may be the ideal time to buy a wand, books and robes. But first you must get to Diagon Alley. The details of the economy system are explained below.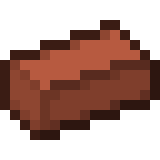 Currently, the economy is maintained by item "galleons" that can be gained via a select few role-play jobs and minigames. You also start with some of this money in order to buy your starting equipment. The main area in order to buy items is at Diagon Alley.
---



Remember to go to http://dphogwarts.enjin.com for the most up to date news and information.




---

                                                                        Detail from the entrance hall

| | |
| --- | --- |
| Tags: | Hogwarts, DPHogwarts, Harry Potter, Harry, Potter, Magic, School, Witchcraft, And, Wizardry, Minecraft, Server, Witch, Wizard, Roleplay |
1.8 : 04/21/2015 6:02:56 pm4/21/15
now 1.8
added Diagon Alley
Added custom brooms plugin
Changed the castle a lot
Added new Minigame - Dropper
1.8-ified the castle (yus that is now a word)
updated plugins
changed perms
Removed "MiniDiagon"
other stuff I cannot remember, but yeah a lot! come and join to see for yourself!
No longer Whitelisted. : 12/30/2014 6:07:19 pm12/30/14
The Server is back, not whitelisted. The full list of changes are on our forums, including changed minigames, economy and more. This is a really major update that has taken weeks so we hope you like it.
WE'RE BACK! : 11/23/2014 3:57:39 pm11/23/14
We are back, you can now login using 1.8, we have a new teacher and more...
NEW HOST, NEW MAP, NEW POST : 04/13/2014 6:30:42 pm4/13/14
We have built an entire new map! Along with this we have a new IP.
General update on builds and plugins : 07/02/2013 5:53:34 pm7/02/13
Built Diagon alley, Updated to 1.6.1 Building a new spawn added multiple new plugins Fixed kits at first login Added economy to the server More on London
Now Open! : 05/04/2013 11:49:24 am5/04/13
fixed fire spread perms.

Now open for testing.
1st update (mostly permissions0 : 04/29/2013 12:05:47 pm4/29/13
Updated:
Changed Permissions system to Group Manager

Added 'builder' rank

changed prefixes

filled empty classrooms

started hogsmeade

Fixed issue that stoped everyone from doing anything

-hope to unwhitelist on the weekend
tracking
2045376
hogwarts-server-2045376
1,165079,188,3672,140820,329,16250,54387,2009,11149,467,64651,41476,9670,145834,110512,379343,180654,574798,111554,16494,221182,14575,265688,96250,179719,214207,16575,559826,194607,8661,85626,937130,186332,290694,895971,139121,1162578