Windycraft - Faction/McMMO/PVP/Survival [1.7.X] 24/7*
407535
bagdar
Level 31
:
Artisan Fox
Posted 6/1/12 10:49 pm , last updated: 10/09/14 4:03:45 pm
6/1/2012
Server Info
| | |
| --- | --- |
| | |
| Status: | Offline Pinged: 12/17/14 |
| Location: | United States |
| Game Version: | Minecraft 1.7.8 |
| Connect With: | |
| Players: | 0/101 |
- is a Hardcore McMMO Factions Survival, the main objective most players thrive to reach to be the most powerful faction team on the server. You would need the good gear and trustworthy faction members to start off.Other goals majority of players go for is to have the best McMMO stats.
McMMO
-
is a RPG lovers plugin where players can train their combat skills, such as Swords, Axes, and Archery.
Or other skills such as Taming or Farming. The player ususally on the top list of McMMO is usually considered the "Best player" on the server.
---
Although this is a Hardcore PVP survival server, there are many other things you can do, like make a farm of crops that you can sell at the shops for money, or build the best base on the server. You may also make money by auctions items by simple just typing

/

auction

.
---
Factions
-
Our personal favorite plugin we put into WindyCraft was Factions, Factions plugin is pretty much a clan or "gang" like plugin. You can claim land to keep your territory safe from griefers. It's a way to make our players connect with each other and make new friends or as its called "Allies" or even make "Enemies" on the way. Factions is the #1 most important thing on

Windy

Craft where players will need to work with each other to actually stay alive.
[2] X-Ray and Mini-Map's are legal (allowed) NO OTHER MODS/HACKS
[3] Don't ask/beg for stuff from the staff!
[4] Scamming other players is ALLOWED!
[5] You have the freedom to say whatever you want TO A CERTAIN DEGREE! No personal stuff!
[6] DDosing/threats of any sort = IP Ban
[7] Spamming is NOT allowed, don't repeat anything more than once! THIS INCLUDES ADVERTISING!
Click here to go to our Buycraft store where packages are available.
Additional Notes
This is a Factions/Hardcore/PVP/Mob Arena/Survival server, the Owner is kbmistro675
| | |
| --- | --- |
| Tags: | Factions, McMMo, PVP, Survival, Faction PVP |
Update #23 : 03/28/2014 10:14:46 pm3/28/14
Map reset
Windycraft.net : 04/16/2013 3:00:36 pm4/16/13
Windycraft.net IP is back
Black Friday sale! : 11/22/2012 10:58:37 am11/22/12
ALL RANKS ARE 50% for today!
Drop party :D : 07/23/2012 9:57:33 pm7/23/12
On July 24th we are going to have a HUGE drop party at windycraft spawn for 30 diamonds:D.
https://www.facebook.com/PlayWindy : 07/05/2012 1:48:21 pm7/05/12
FREE VIP : 07/02/2012 2:07:46 pm7/02/12
Who ever voted the most by the end of the month will be ranked

VIP

for FREE!
MobArena is BACK! : 07/01/2012 5:20:21 pm7/01/12
Enjoy your day on Windycraft :) : 07/01/2012 10:02:09 am7/01/12
<img src="http://25.media.tumblr.com/tumblr_m6hlq44EII1qm9onto1_500.png">
Early morning PVP - Windycraft.net : 06/30/2012 7:40:27 am6/30/12
Join for some early morning PVP
Midnight PVP : 06/29/2012 12:42:29 am6/29/12
Wan't some
Midnight
PVP? Join
windycraft.net
---
♥ : 06/27/2012 8:57:14 pm6/27/12
You can now Marry other players hahah x)
Upgrades : 06/26/2012 8:35:29 am6/26/12
Upgrading server on Friday for more slots.
HungerGames coming soon, NEW OWNER CBEAST155 : 06/24/2012 8:55:33 pm6/24/12
New owner of TehFishycraft combined servers and Hunger Games is soon to be running off his dedicated IP.
Spleef Spleef Spleef Spleef Spleef Spleef Spleef Spleef Spleef Spleef Spleef Spleef Spl : 06/18/2012 3:41:06 pm6/18/12
FreshStart : 06/17/2012 12:33:26 pm6/17/12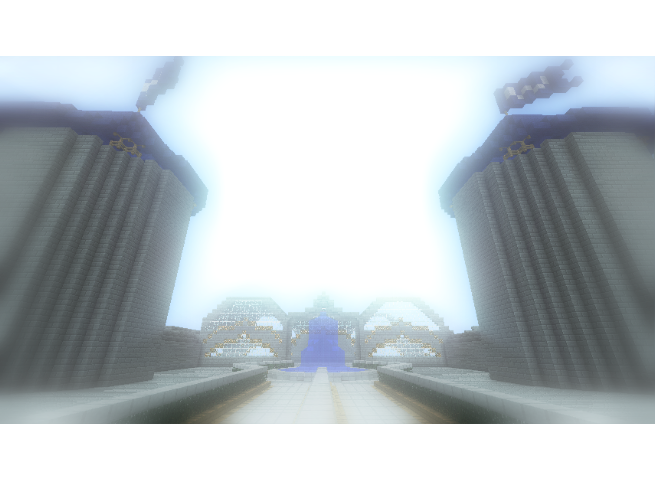 XRAY IS BACK! : 06/15/2012 4:57:36 pm6/15/12
You are now allowed to use XRAY!
Server dedicated : 06/14/2012 5:38:36 pm6/14/12
Pee Vee Pee ARENA : 06/13/2012 4:03:48 pm6/13/12
---
HungerGames : 06/13/2012 4:03:36 pm6/13/12
Hunger Games coming later today!
Mobarena : 06/10/2012 4:03:58 pm6/10/12
New mobarena
Update #2 : 06/09/2012 8:11:24 pm6/09/12
Fresh new server #join
Update #3 : 06/08/2012 7:57:38 pm6/08/12
Server is back up #join
tracking
956025
recklesscraft
1,165079,188,3672,140820,329,16250,54387,2009,11149,467,64651,41476,9670,145834,110512,379343,180654,574798,111554,444560,16494,221182,14575,265688,96250,179719,214207,16575,559826,712893,2304,194607,85626,937130,186332,356071,290694,895971,139121,407535