Updated on Dec 23rd, 2011, 12/23/11 9:13 am |
3 logs
Published
Dec 19th, 2011
, 12/19/11 3:57 pm
Edgars
Level 26
:
Expert Robot
Hey guys,
We have created firt Copmpetition
http://falcongaming.info/index.php?threads/christmas-competiton.58/
Well as it's only a few days until Christmas, our first competiton will be build anything to do with Christmas. Be as cretive as you want and build, build, build!
Christmas Tree: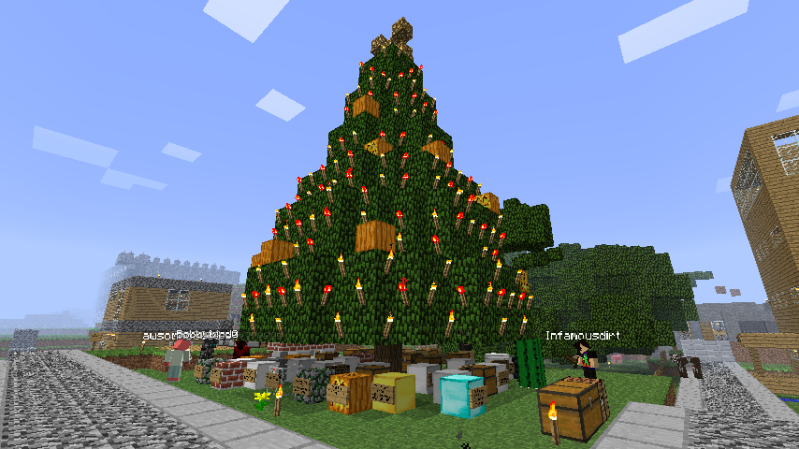 Pixel Art: (You can only use the items that you already can spawn!)
The closing date will be the 6/1/12 as it will be the 12th day of Christmas. So get go to /warp Competiton and get building! You don't have to do one of these ideas just something to do with Christmas. Leave your name to say that you are entering. Also leave a 20-25 minimun block gap between other peoples entries.
Rewards:
1st place: VIP for 6 months
2nd place: VIP for 3 months
3rd place: VIP for 1 month
Things that VIP get...
If you don't come 1st 2nd or 3rd don't worry there will be more competitons!
Server Info:

http://www.planetminecraft.com/server/falcongaming-freebuild-townyitem-spawning-396991/
3 Update Logs
tools/tracking
420896
6
christmas-competitions