annoyingdood
Level 18
:
Journeyman Geek
Here he is, a VERY fancy demon! For
Log Maidens Pointy Ear Club!
Fun fact: Jofu is a combination of two Japanese words, I forgot but I think they were rich and oni in Japanese:)
566844ebdd07[​/img]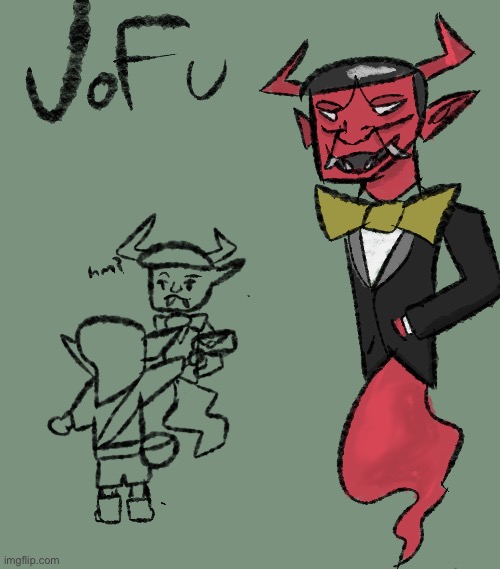 Here is a Oni, a very fancy one at that, who left Japan as he wasn't interested in killing or being scary. He wanted to be…nice. At his house in a medieval village, a little man came with a letter. "Hmph," he said. "I am the most fancy and neatest being in the planet!" He exclaimed. "I will come to this, flashing my new tuxedo, and show I am truly the best of the rich!" He said to himself, packing his things. Off he went to this 'Log Maiden', hoping he wouldn't die!
tools/tracking
5674469
6
entry-for-log-maidens-pointy-ear-club