Updated on Nov 17th, 2020, 11/17/20 1:00 am |
1 logs
Published
Jun 4th, 2020
, 6/4/20 2:18 am
ChronoFury
Site Moderator
Level 22
:
Expert Explorer
The current year is 2020 and there are still plenty of Minecraft videos being uploaded to YouTube that are

not even 720p, let alone 1080p

. So, I'm making this guide for all you aspiring Minecraft YouTubers out there so that you'll be able to record a Minecraft video that

looks good visually using the appropriate settings.
1. Download OBS Studio here. This will be your go-to recording software for recording and yes,

it's free

. OBS can be used for streaming as well, but this guide will focus on recording. OBS can be a bit tricky to use for newcomers, so that's what this guide is for.
2. Run the installer. Once you've finished installing OBS, open it. Navigate to the bottom section and look under sources. Click the '+' to add a source and select 'Game Capture'. Click 'Ok' and then click 'Ok' again.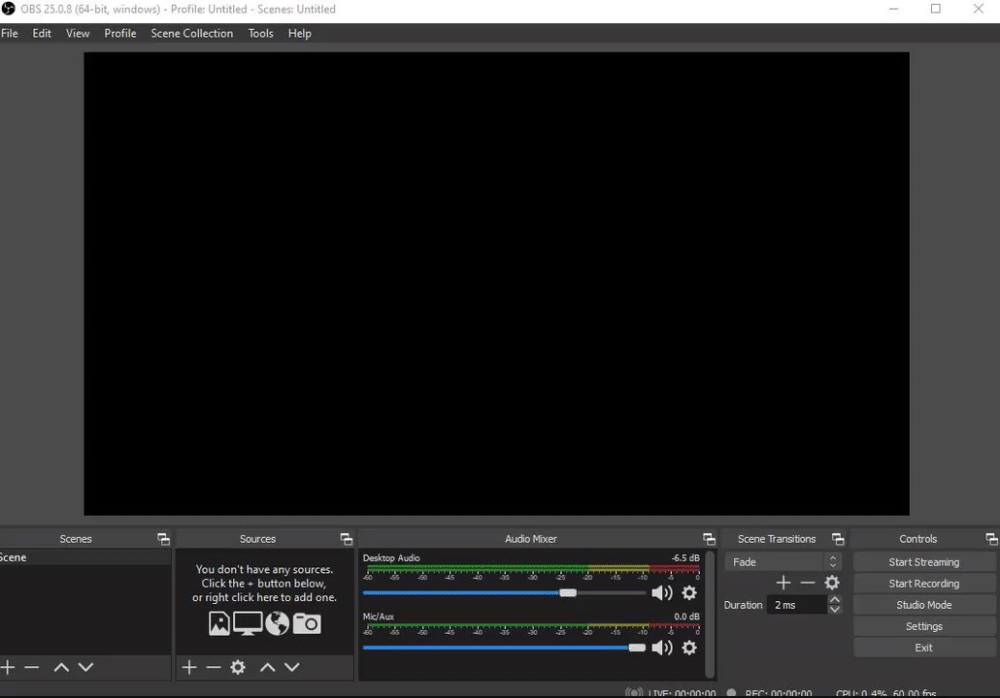 3. Navigate to Settings. Select the 'Output' tab. Under the 'Recording' section, click on recording quality and select 'Indistinguishable Quality, Large File Size'. This will ensure that your video will be crisp while still having a manageable file size that isn't too excessively large.
As for the encoder, you'd want to select 'Hardware' if you have a graphics card of some sort, be it AMD or NVIDIA. By selecting the 'Hardware (NVENC)' option, you are allowing for OBS to utilize your graphics card for encoding purposes, resulting in a decreased load for your CPU. If you

do not

have a graphics card, then select 'Software (x264)' instead. This will use your CPU instead for encoding.

4. Navigate to the 'Video' tab and under Base Resolution ensure that 1920x1080 is selected. Ensure that the Output resolution is also 1920x1080. If you have a 1440p or 4K monitor, you'll be able to select higher resolutions, but for 1080p recording you'll want to stick with 1920x1080. For 'Downscale Filter', select Lanczos. Common FPS value should also be 60.

Now, you'd want to bind a hotkey to start and stop recording. You can adjust your hotkeys under the aptly-titled 'Hotkeys' section. Select any key on the keyboard that you like.

Now you're all set and ready to record!

Launch Minecraft

.
5. Start recording by clicking the specific hotkey that you've assigned, in my case it is '/'. Stop recording using the other hotkey that you've assigned earlier. Your video is now ready and can be found in your

output folder.
6. You can use this video file and edit it in any software like Vegas Pro or Premiere Pro (just ensure that you render the edited video in 1080p, 60 fps). If there are no edits that need to be made, you can immediately upload the video file that you've just recorded directly to YouTube.
7. Once your video has been uploaded, your video may initially be only 360p or 480p. Wait for up to 2 hours (depending on length of your video) for YouTube to process it at a higher resolution. You (and your viewers on YouTube) can now select the glorious '1080p 60fps' quality option on the video.
I'd appreciate it if you would

give a diamond to this guide if it has helped you

as it'll ensure that more people will see and benefit from this guide as well. If you have any questions, don't hesitate to ask in the comments below and I'll respond as soon as I can.
If you're interested, you can follow me on Twitter and subscribe to my Minecraft YouTube channel.
Thanks for reading!
1 Update Logs
Update #1 : by ChronoFury 11/17/2020 1:00:56 amNov 17th, 2020
Added details regarding higher resolution monitors.
Edited a few of the steps to improve clarity.
tools/tracking
1469046
6
how-to-record-a-minecraft-video-in-1080p-hd-60fps-guide-tutorial