Updated on Oct 27th, 2012, 10/27/12 10:09 pm |
7 logs
Published
Oct 8th, 2012
, 10/8/12 6:52 pm
Right_Hand_Masenko
Level 58
:
Grandmaster Skinner
Hey, so ive decided to start a new skin series. This time, with a
" Lord of the Rings "
theme. All up, i believe there are 17 skins to be done. You can give me ideas in the comment section. On ones i should add, or even remove. If you would like to support me, then please read below !

Hey so basically, Lord of the Rings is a masive franchise ! previously books. It was made into movies by the one and only peter jackson. He is a great newzealand director. Newzealand was actually where the movies were made. Great scenic routes gave off great locations for the movies aswell.
The movies were a massive success, and we all hope that the upcoming hobbit movies will contribute to the franchise with great benefit.
1. Fellowship of the Ring
2. Twin Towers
3. Return of the King
The 3 amazing movies, in my opinion the third is the best. But ill leave that to you to decided. If you have any feedback on which you think is the best leave a message ;D
Anyways enough about the movies, check out the skins im going to be creating below !
The Skins
1. Hobbits ( 2/2 Done )
Frodo Baggins
Samwise Camgee
2. Elves ( 2/2 Done )
Legolas
Elrond
3. Men ( 2/2 Done )
Aragorn
Bormir
4. Wizards ( 1/1 Done )
Gandalf
5. Dwarves ( 1/1 Done )
Gimili
6. Creatures ( 4/4 Done )
RingWraiths
Gollum
WitchKing
Support
If you are keen to help me out, everything is appreciated.
A
Diamond
on this here blog, would mean the world to me. As i know people are agreeing with the idea.
A
Favorite
, or even a
Subscribe
would mean a lot as well, because i know people are keen to see the work.
A

comment

on one of the skins, with
criticism
or even feedback would be great aswell. Because then i can improve my work !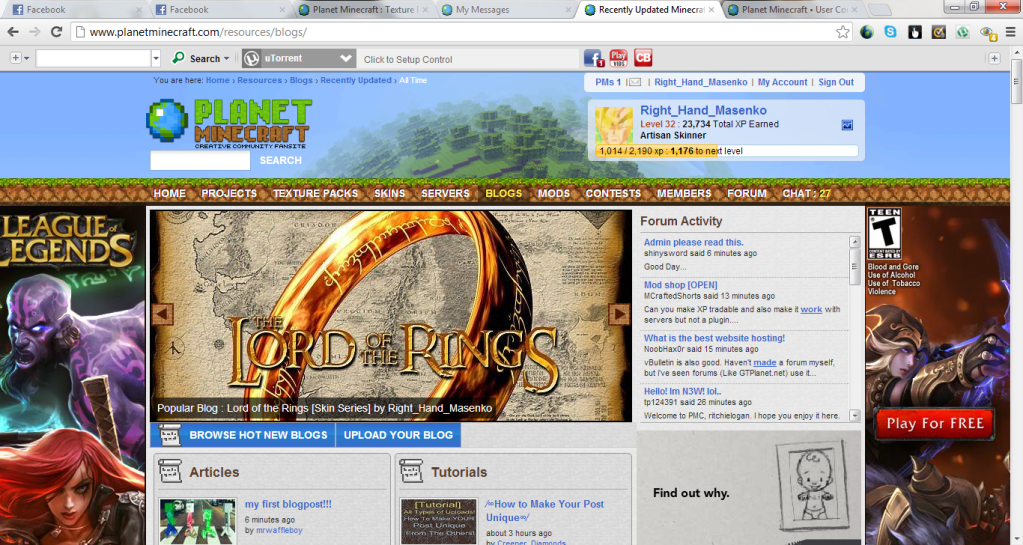 7 Update Logs
tools/tracking
1508329
6
lord-of-the-rings-skin-series