lord-of-the-rins-mod---post-your-mod-ideas-here
171088
Posted on
4/25/2012
: 4/25/12 10:28 am , last updated: 05/30/13 11:44:55 am
The Awaken Dreams mod
- The Valar Project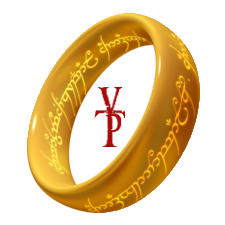 Hey Everyone
it have been a while since i updated this blog but i think it's great way to disguss what should be in the mod. so i have updated the mod palns as you can see i nthe spoilers below. i hope you like the plans. make sure to read the plans carefully, so you don't get anything wrong
ENJOY !
---
Mod:
here
Server:
here
Website:
here
Basic info

The mod will be in two parts: Single-player & Multiplayer. the multiplayer will contain parts of the whole mod and will only be on our server; The Valar Project.

* over 270 new block will come
* over 150 new mobs
* over 200 new weapons & armours
* over 100 heroes/ evil heroes
* over 100 new items (rings, fooed ect)
* many new animals (some rideable)
* HD textures! very rare seen in MC mods
* many news sounds (estimated; above 150)
What is in the mod so far?
* ability to smoke pipes (many different pipeweeds & pipes)
* many new discs with LOTR music
* many new ores- ruby, mithril ect
* many new blocks (including doors, beds, windows, trapdoors)
* many flowers
* heroes added (no AI for now)
* new mobs- orcs, humans, uruks
* telescope- to zoom in
* throwable weapons- stones & rocks
* new food
* new weapons
* new armours
* crossbow & hobbit bow
* road block (makes yo utravel faster)
* more lights
* new plants & flowers
* new items
* new sounds
* new logo in the start menu (Lord of the Rings)
* fire arrows
What makes Awaken Dreams so special?:
* a new fighting system. 3 moves- stick, swing swing from above.it will make the game more dramatic & cinematic.
* reputation bar. depending on your deeds you will turn good or evil.
* ability to switch race. each race have plusses and minusses
* ability to command mobs. you can control and recruit mobs to your own army. evil mobs fro evil players and good mobs for good players.
* quests! you can get quests by heroes of middle Earth
* NPC's lots of heroes will be availeble. they can tell about their life, sell/buy & give you quests
* new background music added- LOTR related
* get an ingame LOTR name- a long list to chose from
* gore added. players and mobs can bleed now
* ability to upgrade skills
* new GUI. more LOTr fitting and also you can wear up to 8 things (MC is 4 atm). 1. helmet 2.chestplat 3. leggins 4. boots 5. arm armour 6. ring or amulet 7.weapon in use 8. second weapon in use
* new font! you can now write elvish and dwarvish (tengwar & khuzdul)
* new star heaven. in middle earth there is some special stars. we will add those to the nights.
* new biomes (mordor biome for example- always dark and thundering)
* new weather types. lots of new weather ypes is planned; fog, fog with rain, cloudy, storm ect
* spliting up weather regions. fro mnow on it an be different weather depending on what part of a map you're in.
* music instruments! you can play guitars, flutes harps and more!
* ability to wear rings & amulets/ necklasses
* ability to wear arm armour (new sort of armour)
* ability to use two weapons at the same time
* ability to use two-handed weapons (longer reach and larger ingame)
* new economic system. sell/buy system. 3 sorts of coins added.
* adding vehicles & warmachines- catapults, ships, battering rams, siege towers, carts, wagons sige ladders ect
* improved AI system. all mobs will react more natural and also there will be many sorts of folks.
* get an ingame job! farmer, miner, soldier ect
* adding spells & magic
* mana bar for magic
* small blocks added. 1/8 of a block and 1/4 of a block.
* new height level
* new portal to a different dimension- valinor/ the undying lands
* adding a "save checkpoint" block. players will spawn at the block, when they get killed

extra/minor details we add
* drinks added! ale, mead, water, milk ect
* ability to become drunk
* you can make potions out of flowers- "a true herbalist"
* new maximum amount of hearts- 20
* added swamp water- will drag you down and drown you
* decreased speed while wearing armour
* ability to knock people out
* ability to revive players
* ability to cut off the head
* adding throwable weapons- axes, stones ect
* new tools- smith hammer, hammer
* added horns
* added bells
*ability to kick. kick players and mobs away.
* smaller combat improvements- crossbow reload time ect
* gollum will crawl on walk, so will goblins.
* adding a rucksack- so you can carry more things
* adding ingame games. card games, dice games
* new achivements for single player
* wheel engine (will make things pin around). used for windmills & watermills
* ability to block attacks with weapons
* ability to see other players health
* water in waterfalls turn white
* adding keys & locks
* snow & mud slows you down
* adding cloaks, coats & capes
* female mobs damage more to the Witch-king (it's nearly impossible for a male to kill him)
* adding a morning star- that looks natural ingame.

Important* this is not all the plans but around 95% of them!
Trailer with our plans:
1SUw9P6mqJc
video about the plans:
wqSO5m_Qo3M
This is a article that's made for people there have some ideas for our LOTR mod. post your ideas below and try to describe it as good as possible.
Give a diamond and favorite if you want to support our cause ;)
thanks to
Aximili
for the Boromir skin
kind regards from the team
Trailer : 05/30/2013 11:44:55 am5/30/13
our first trailer for the mod is out! it's on the blog now i hope you like it!

kind regards
Update #9 : 05/25/2013 11:49:17 am5/25/13
video added to the page! hope you like it!
hello fans & haters : 05/25/2013 9:57:11 am5/25/13
the blog is now updated.
* new fron picture
* new descripttion
* our logo is added
* mod plans added
* credits changed
new idea : 09/06/2012 5:32:41 am9/06/12
a new idea i got today for the mod.

a bard (one of the musician mobs) could sing songs like the road goes and goes and other known songs from the books. comment with your thoughts.

kind regards
Update #6 : 05/16/2012 4:31:39 am5/16/12
newflowers, mushrooms and plants added to he plan XD
Update #5 : 05/01/2012 1:09:58 pm5/01/12
new stuff added to the mod plan
Updates done : 04/30/2012 9:18:27 am4/30/12
check our sites for more info :D
new stuff added to mod plan : 04/28/2012 5:20:40 am4/28/12
alot of new stuff taken from the movies is added to the plan! :D
Awaken Dreams v0.1 : 04/27/2012 3:49:01 am4/27/12
our other sites: : 04/25/2012 10:34:50 am4/25/12
tracking
818357
lord-of-the-rins-mod---post-your-mod-ideas-here
1,165079,329,3672,559826,842002,140820,64651,214207,460644,356071,290694,895971,1030646,15493,171513,336698,476982,817406,526780,171088