Blender
Retired Moderator
Level 64
:
High Grandmaster Pyro
What would change?
Description-
Hello people and welcome to my Minecraft Idea contest entry! The video pretty much explains everything, but here is a overview of what I would change about the multiplayer functions in Minecraft:
Change multiplayer menu to make room for 2 new applications: Server scanner, and a space for a friend/contact list.




In addition to lan scanners, make a world scanner as well as a scanner for your area!




Check/Go too/Invite your friends to play on any server in the world!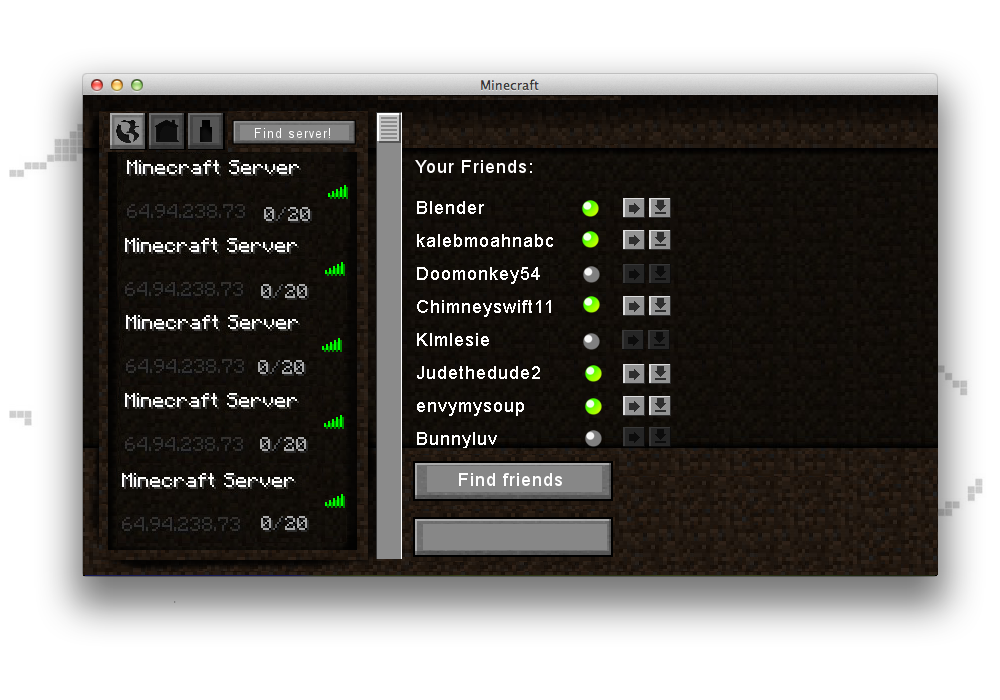 Make your world public in a way LAN is today!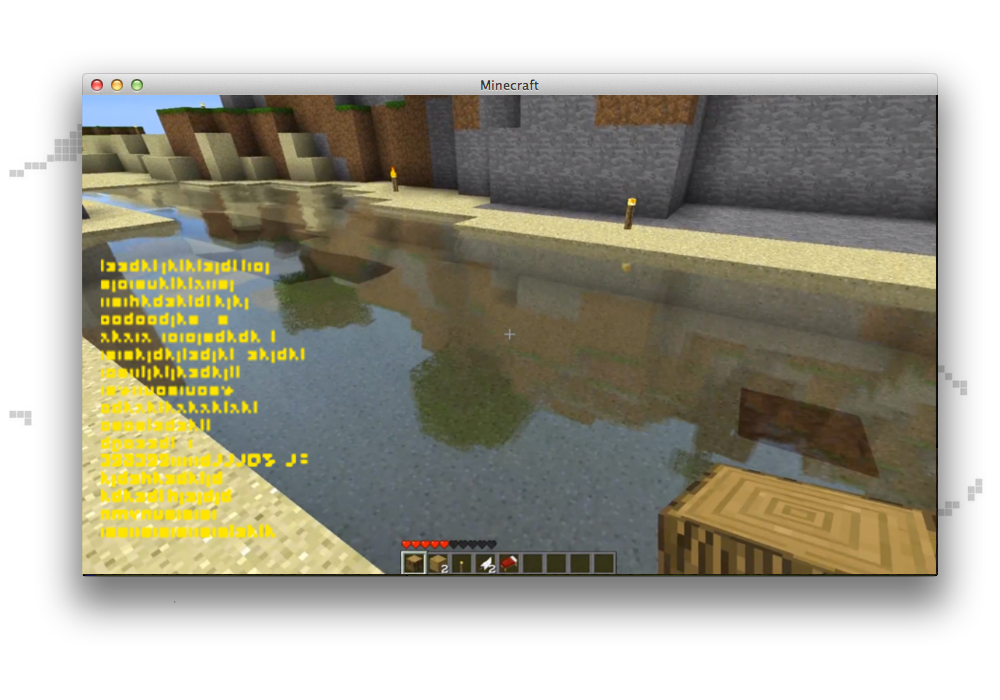 Summary-
Like this idea?? Let me know! Tell me what you think and don't forget a
DIAMOND!
:DD
tools/tracking
1765476
6
multi-player-upgrade-idea-watch-video