Eli the Zeratoed
Level 50
:
Grandmaster Professor
Why hello there, fellow travelers! Back for another blog, eh? Well, I guess it's time I should go and talk about a show that gets me hyped every time I say it's name. Without further ado, let's go gather around the campfire that I went and burnt the

Emoji Movie

in and talk about

OK KO, Let's Be Heroes!

Heck yeah!

Back in the year of 2013, Cartoon Network released 6 pilots online for the audience to sneak-a-peek at, but the only problem being, they would only pick two of them. As seen in my old "Top 6 CN Pilots of 2013" blog, they were known as

Mars Safari

,

Paranormal Roommates

,

My Science Fiction Project

,

Clarence

,

Steven Universe

, and

Lakewood Plaza Turbo

. At the time these pilots were shown, I was shocked! My 13 year-old mind couldn't take the toon overload that I would experience while watching all 6 of these buggers! The one that really caught my attention (and what I wanted to see greenlit badly) was

Lakewood Plaza Turbo

.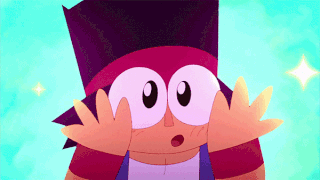 This amazing little show was about a hyperactive kid named KO, who sounds a lot like the Funimation Kid Goku from the

Dragon Ball

series (and oddly enough, looks like the late David Bowie), who works in a plaza with a bunch of superheroes, and they have to defeat Boxman and his evil minions. Watching this simple yet awesome premise made me feel like a kid again, as I started to root for KO with lots of hyperactive angst, unlike my constant groaning at Steven when he does something wrong in his pilot. The characters were entertainingly genuine, and most of the humor is based off the stuff you'd get in

Gravity Falls

.

Hyped as I was, I wanted to see if this little gem (no pun intended, SU fans) of a show would take off with so many amazing things! ...It unfortunately did not. The two shows that were picked up and greenlit by the network were
Steven Universe
and
Clarence
. It was a shame, though.
Lakewood Plaza Turbo
could've went somewhere with it's unique look and style!
The first pilot to air on TV as a full-on show was
Steven Universe
. This went on during my "
Uncle Grandpa
sucks because of Space Emperor!" phase, so I expected very little of this show to make an impact on me. The first few episodes were actually intriguing, with the light cannon and centipeedles making me so absorbed in the show. "What's going to happen next? Are there any other gems I could like besides Amethyst? What's Rose? Why is this making me ask so many questions!?" My 13 year-old self asked in sheer joy.
Before the airing of the inevitable 6th episode, Cat Fingers, I was actually excited to see what it was about! The little commercial of Steven saying "I just turned my fingers into cats!" got me more excited to see what was coming next! ...Until it finally aired and made me scarred for life. After this, I decided to give up on Cartoon Network, and never even bothered to see
Clarence
. This made me flee to the internet for comfort, waiting for something, and anything, for
Lakewood Plaza Turbo
to return.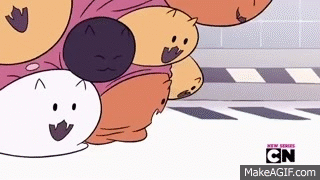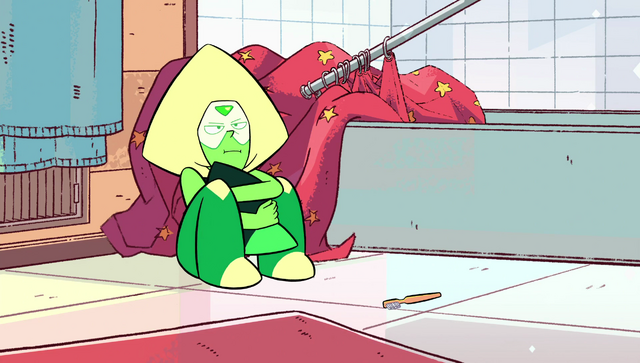 Two years later after the incident, Cartoon Network gave some news out about
Lakewood Plaza Turbo
and decided to make a game out of it. As a 15 year-old at the time, I was so hyped for this to come out in the app store. Every day, I would check and see if the new iPhone game, "
OK KO Lakewood Plaza Turbo
" would come out. Eventually, if finally came out, and I snatched it for myself. I played my little heart out on the game, and eventually I got 100% on it after some time and effort, even to the point of beating the crap out of Boxman himself! Once I was done with it, I said with a sigh, "Now what?".
I waited and waited, while meeting my "new" favorite SU character, Peridot, in the process. Months later in the springtime of 2017, my heart lept with loads of joy when I heard
Lakewood Plaza Turbo
was coming back as
OK KO Let's Be Heroes
in the fall. "This was it!" I said with glee and pride "I can finally take a break from Steven Universe for once and go back to the hype-bringer that was,
Lakewood Plaza Turbo
! I'm so excited!". Four months later, and what do we get? A show that did not disappoint me at all, but wasn't as good as an average Peridot episode. Now, don't get me wrong! The first episode was unexpectedly great, but still, nothing can beat Peridot! Before I go and review this masterpiece that I've been waiting for 4 years to watch, let me bring up a little fact: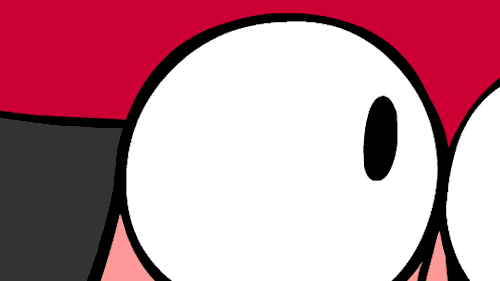 Ever since the rise of technology such as the iPhone, Cartoon Network decided to make it's own app and eventually spew a bunch of leaked episodes on there before it even airs on TV. This
is
one of their ways of supporting them, so go get it or whatever, but I'm only going to review
OK KO'
s first episode because I didn't want to spoil myself with hours of hype. I know there's (like) 6 episodes on there, but I would like to take my time on the series, okay? Good. With that disclaimer out of the way, It's time to review this amazing pile of tubular radicalness (And I really mean it)!
We start out in the car of KO's mother, as she takes her son over for an assumed "Bring Your Kids to Work" day. In the car, KO is looking at his power cards in the first person perspective, which is already the cutest way to introduce new heroes to the audience, like Mr. Gar or Rad. By gosh, this show is already making me want to buy some power cards at the store! I wonder how that would work competitively for older audiences... *cough* Digressing about the possible competitive use of power cards aside, KO and his mom end up at the plaza, and KO has to do errands for his mom. How cute! Eventually, KO meets up with Rad, an alien who looks like Piccolo from the
Dragon Ball
series, and Enid, a really chill and bored cashier worker for the plaza. But wait! Out of nowhere, a wild baddie appears! KO decides to beat it up himself, even though he knows he's weak, because he thinks he can be the very best hero ever! An amazingly smooth animated fight sequence occurs where KO beats the crap out of the bad guy, but unfortunately, just like my quest to get a mystical red katana, it was all just a big stupid dream, and he actually got knocked out while Rad and Enid were beating up Garrett, the red robotic bad guy working for Boxman. KO almost gives up, but Mr. Gar decides to let him work at the plaza, thus giving him the strength to go on to the next episode of
Dragon Ball Z
.
By golly gosh, this made me feel like a kid again! The animation has got to be the most fluid thing I have ever seen on the network since
Adventure Time
, and that's saying something! Out of the cringy stream of
Teen Titans Go
mixed with
Brickleberry
animated clones, this animation style was the one that should make CN choose good shows with such fluidness like this. This radical style of animation almost reminded me of such "fluid" cartoons like
Thundercats
(The intro only),
Ren and Stimpy
,
Skunk Fu
,
Dragon Ball
, and so forth. Come on, we need more of this style, and not this
Teen Titans Go
Kell-Arts style that Cartoon Network is so used to.
The characters have got to be the most genuine I've ever seen. KO may look generic on the outside, but like in
My Hero Academia
, he's still trying to be the very best, even though he's not quite there yet. His dream sequences blend in perfectly, almost like they were real, but it's not painstakingly brain-hurting like they did in the
Fred
movies (Oh, I'll get to those later...). Rad may seem a bit egotistical, but he still kind of cares for KO. Enid over here has got to be the most relatable once you get older. I mean, how could you possibly have the stamina to do cashier work!? I
certainly
don't. Mr. Gar is also fun, because he reminds me of that coach from Rocky IV, but only if he skipped leg day and got cool glasses.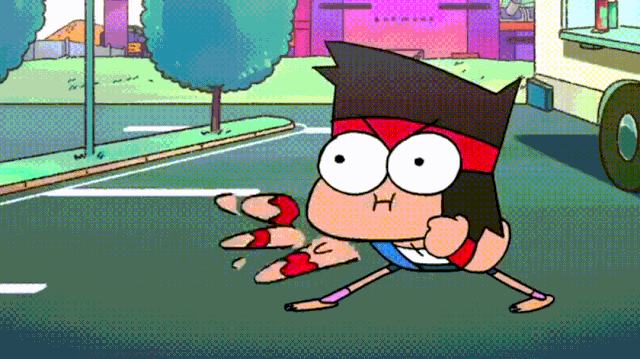 The jokes in

OK KO

are more like the ones you see in

Gravity Falls

. You've got the relatably funny jokes for older audiences, and some slapstick and visual gags for the younger viewers. Oddly enough, if you look at some of the heroes, one of them (Particularly the skull dude) has a Steven Universe reference on them. You should go find the Easter Eggs yourself, because the show can become so enjoyable once you found them all.
So, was this show worth the long wait it deserved? Absolutely

yes

. If this came out earlier and replaced Clarence, I would definitely continue to watch Cartoon Network (on TV), no matter what my brother says. If

Clarence

and

OK KO Let's Be Heroes

came out in 2013, and Steven Universe came out in 2017 instead, I bet you that also would've been a good decision, because the art of the show wouldn't disappoint, and I would probably admire the show (and Peridot) more now that I'm older. Well, it's time to rate the show using the rating system that I used for

The Unmentionable Movie

, except with a hype meter, so let's get to it, shall we?
OK KO Let's Be Heroes Episode 1: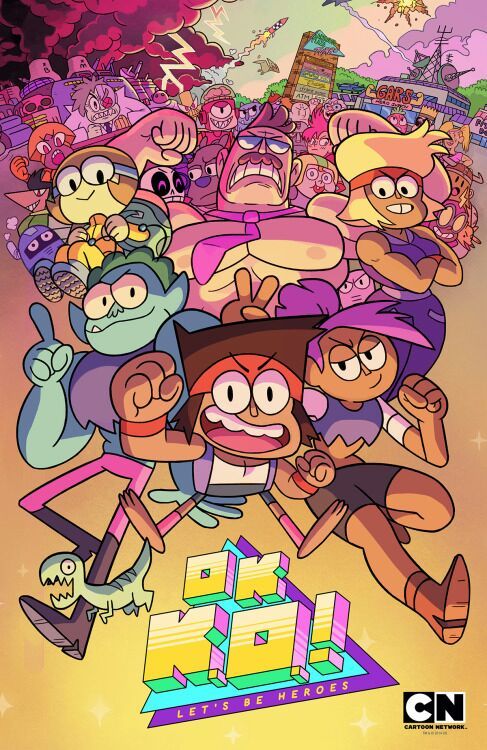 Story:

7/10

. A basic hero's journey story mixed with Fred. It's the first episode, what do you expect? A big fight scene? No.
Characters:

8/10

. Sure, I've seen a few of these characters before, but they're more relatable than most of their "tropes"!
Animation:

9.5/10

. Fluid and smooth, yet satisfyingly simple!
Laughs:

6/10

. I laughed quite a bit at the relatable jokes, so the humor is selective.
Fun:

9/10

. Get ready for a rollercoaster rush, because although not as story-heavy as SU, you're going to have a lot of fun with this episode as you would with a video game.
Hype:

10/10

. So much hype in a small package! I was rooting for KO, even in his darkest moments!
Overall:

49.5/60!
Why an OK score for a show called OK KO!? I don't know. Maybe I did the math wrong, or my score system seems to be broken; who knows. Joking aside, I love this show. It shows that even when all hope is gone, help

will

come at the right time. You think your favorite pilot is screwed, but if you show as much love for it as much as it's small fandom, maybe,

just

maybe, it could get a really spiffy show with a lot of time and effort. This is Eli, Facet 2S4M Cut XJ9, signing off with a bunch of memes from OK KO and SU. Peace!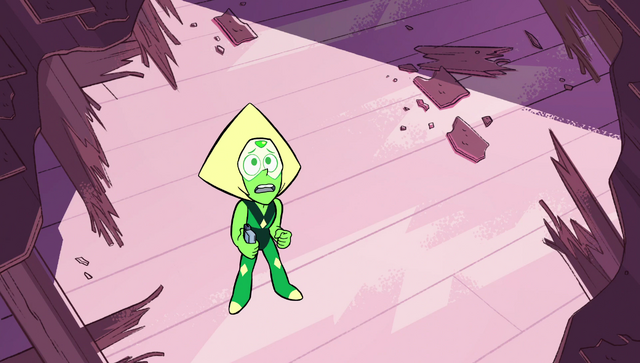 tools/tracking
4005623
6
my-thoughts-on-o-k-ko-let-s-be-heroes-episode-1-only