Romecraft Community
Level 53
:
Grandmaster Network
This devblog we're gonna be showing off some of our latest innovations with custom models, and also some textures to really captivate the theme of Italia.
Starting with the newest model of a Roman gladius. These models will replace the base sword item models, with their respective materials applied to each blade, of course. We'll likely have a couple fancy versions of this as a high level weapon you can acquire in-game. There are plans to create models for the spear, dagger, and pilum, respectively. You'll also see the new republican era heart protector armor and greaves in addition to one of our helmet models. We might make the blade thinner, but you get the idea.
Here we have some of the new instrument models including (from left to right) a tibia, a cornu, and a tibia duplex. You can see when they're held in your hand that they are properly orientated to be played. More of these will be made for all the respective instruments already in our pack which are currently only 2D.
Next we have one of our favorite latest things we've done with models and that's a plethora of decoration items that can be placed around or put in item frames (which we've made invisible for this purpose) to really help spruce up any area with some details. This was done by making custom item models which are applied to certain items with CIT (Custom Item Textures) by creating properties files for them and then renaming them in-game on an anvil. You might be familiar with our shield, sword, and armor system that also utilizes this. Now we can freely decorate spaces with pots, pans, plates, cups, jugs, amphora, glass bottles, wax tablets, scrolls, food, you name it. We plan to make many more of these types of decorations that people can use to decorate their homes on the server and to really provide an immersive visual experience on Romecraft.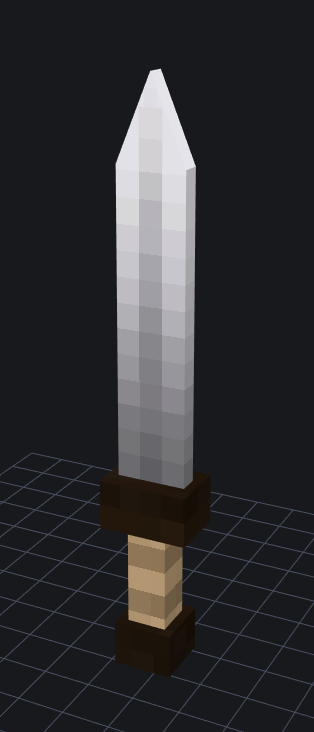 Another image of the same space. We also made end rods into wax candles (with animated flames!), redstone torches into oil lamps, and sea pickles into pottery clutter with each stage of pickles having a different amount of pottery. Also another shot of the gladius.


Finally we want to show off the assortment of new block textures we've made thus far that have really helped set the mood of the servers setting and time period. We've utilized real life historical and archeological references to make all kinds of cool patterns, designs, and color schemes for this era.

And finally just a quick peek inside a temple with everything in action...
Next devblog we hope to cover more about the builds on the map and details on our setting. Until then, stay tuned!

Visit our website: https://www.antiquaitalia.org/
| | |
| --- | --- |
| Credit | Father_Samuel, Romecraft |
| Tags | |
tools/tracking
4466324
6
romecraft-italia-devblog-2-models-and-textures