ssbm-2017-friday-the-13th-blog-why-i-hate-shrinking-clich-s-and-other-fears-of-mine-explained
SSBM 2017 - Friday the 13th Blog: Why I Hate Shrinking Clichés [And Other Fears of Mine Explained]!
2184301
Posted on
10/21/2017
: 10/21/17 3:43 am

Oh hey guys! Eli is back with even more orange font than that pumpkin you might be decorating for Halloween (If you even celebrate it at all). Yep, as you could tell from my "bright" orange font, Spooky Scary Blog Month is back, but this time, it carries a little more spice. Sure, I'll be reviewing some spooky terrors this Halloween, but for this year, I want to talk about the main terrifying factor of Halloween: Fears.
Yes, even if we don't want to admit it, we all have fears. From that creepy spider hanging out in your closet to even just that Minecraft creeper who keeps blowing up your creations, fear comes in a variety of forms. To this day, however, I do not understand why some people consider jump-scares from indie games such as FNAF or Bendy and the Ink Machine as frightening. I just kind of laugh at them as they look like they are pulling off a glorified form of peek-a-boo. Thankfully, I'm not going to cover that to you, but I'm going to share some various fears that I still have, some that I have overcame, and the fears that are overexposed in movies that can be easily solved. I'll talk about my biggest one last (as you could tell from the title or thumbnail), but there's a reason why I'm going to do that. Without further ado, let's talk about clowns.
Clowns:
Just like almost everybody, I was afraid of clowns as a child. To explain why I got this fear in the first place, I'm going to take you back to the past to tell you about this stupid fear that sucks eggs. When I was three or so years old (as I could remember), I was taken to my first circus. The acts with the animals and other such actors were fine, but those gosh dang clowns had to get out there! I even cried when they came out because they looked so creepy! Over the years, I have no idea what made me get over my fear of clowns, but maybe it was because of the overexposure of cartoony clowns and the Nostalgia Critic's review of the original It movie that dimmed it down and made me laugh when they would try to scare me or even say the famous line of "Wa-ha!". If you've got a fear of clowns, just watch both of the Nostalgia Critic's It movie reviews (both the reboot and the original), but take note that only older viewers (Maybe 15+ or so) should look up his channel, as he does swear a little bit.
Pirates:
Are you surprised? Of course you were. Have you ever even heard of someone who was afraid of pirates? No, you haven't. If you did know somebody who had this fear besides just me, let me know in the comments. Seriously! I want to know if I'm not alone on this one! With that aside, as a small little child, I watched a lot of Spongebob Squarepants. I was used to seeing Spongebob, Patrick, and all of his other friends on screen until Patchy the Pirate came on the screen. I liked Polly the parrot, but the appearance of Patchy seemed off as a child. I wasn't used to seeing real-life characters interrupting my cartoon session, so I was scared as fudge and always changed the channel when the words "Patchy the Pirate" appeared on screen. This fear was short-lived because of the "Don't Be a Jerk, It's Christmas" episode, the "We Got Scurvy" song by Pink, and the first Spongebob movie. They made me get used to pirates in general. To solve this fear (If anybody even has this one), just overexpose yourself to it once you are a matured person who can face your fears no problem.
Now that I've covered my temporary irrational fears, let's get to the ones for me that will never ever go away, no matter how hard I try to face them.
The Dark:
Yeah, a lot of people have this fear, and I still have traces of it left. This fear is usually caused by some type of imaginary monsters or just the fear of being unable to see anything in total darkness in general. In my case, I just kept getting nightmares from seeing pitch black in the night! To solve this, people will generally
recommend a night-light. Once you have reached a certain age, you can stop using it to not consider yourself a baby.
What do you know, I admit that I still have a night-light in my room, all because I don't want those gosh dang nightmares where all the locations will have a green tint setting to them! Call me a baby all you want, but some people are still using night-lights as adults. Ironically enough for all the fear and terror I've been putting into this particular phobia, I can still sleep in dark locations, even if I somehow forgot to bring my night-light to vacation spots or when I sleep outdoors. At least I can roam around dark hallways without screaming "Monster!" anymore, so thank gosh for that. For you guys, just keep using that night-light, no matter if someone may call you a baby for having it on at night.
Transforming/Animorphing or Becoming a Mutation of Horrors:
Oh boy. This one is a big old doozy. Back when I first started PMC, you could see me going on and on about this fear constantly through one specific episode of Uncle Grandpa called "Space Emperor". I might as well keep it brief here (since I've already explained enough of it in the past), but it's about a kid who accidentally goes to an alternate dimension and turns into a monster for his horrible deeds (It's kind of like Beauty and the Beast actually! xD). I always thought the idea of "Animorphing" was disturbing, and it made me second guess about having shape-shifting powers in the first place. The way the human body
contorts
itself to turn into an- Ugh! I don't want to even ponder about it! If I write about how animorphing works, I would probably just stop typing out this blog altogether like the last time I tried attempting to make this blog. If you want to know how this fear is horrible, go read an Animorph book or at least look at the covers. They'll be sure to give you a terrifying or interesting concept to read this Halloween. For now, let's get to the fear you've all been waiting for...
Shrinking or Getting Short:
Oh my gosh. Bugs or jump-scaring animatronics may not be scary to me, but this one takes the cake by a landslide. The idea of shrinking down to the size of a bug can be cool, fun, and maybe even interesting at times. For me, it's mostly on the terrifyingly negative side of getting eaten by bugs or getting squished by accident (or on-purpose if you're really unlucky). I'm not the most active person in the world to start running really fast, so initiating the "Fight or Flight" response while being chased by a bug or a
vacuum
cleaner won't even work because I'd already get sucked up or eaten.
As much as I love Peridot, I am not a really big fan of getting short at all. I like short people, sure, but becoming short myself can be a terrifying experience. As a female, I'm very tall for my gender, clocking in at about 5'8" tall. This would be all fine and dandy, but the Phineas and Ferb episode, "Attack of the 50 Foot Candace" initiated a trend in me. The episode didn't scare me at all, but it did show a fake commercial about "Flawless Girl" makeup products that would give me a message that stuck with me to this day: "She's at the forefront of every trend, never less that 5 foot 10". As a memer myself, I know a decent amount of trends (but not all of them), so that's out of the question. When I saw this particular episode, I was around 9 or 10 years old, and I wanted to be a flawless girl so badly. To achieve this, I did research on what could make me taller and what to avoid doing to not stunt my growth, like eating lots of cheese or avoiding to do squats if possible.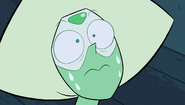 From my endless consumption of cheese pizza over the years, my puberty stage ended and now I'm stuck at 5'8" until I'll soon get to the dreaded 30-40 year old size drop. Did I forget to mention the 30-40 age height drop? *sigh* I guess I did. If you didn't know this knowledge nugget, hitting the ages of 30-40 are the years most likely (for both males and females) to lose a
significant
amount of height. This is because of
Osteoporosis
, a condition where the spine starts to deteriorate from old age, making you look short as a result. Like, seriously! Imagine just a generic day as a 30 year-old or more, and you wake up from your normal slumber to discover that you just shrank a few inches! Yeah, that's pretty darn scary (Unless you like getting small) for someone who could end up at 5'6" or lower in the end.
If you're short and you're reading this with a grumpy expression, I'm sorry if I ever offended you. I like you guys, and I can understand your personal struggles. "But wait, Eli!" I hear you carping "If you're 5 foot 8 inches, how could you ever sympathize with a short person? You're just saying that to just seem that you care, when you're doing for views!" Oh heck no, my arrogant Magikarp! I'm very honest with people, and I will only lie if I have to do it to save a life. Depending on when you are reading this, I just pulled of a challenge I made up a week ago called "The 7 Day Peridot Challenge (Baby)". It's a little challenge I made up just to get rid of my fears of shrinkage and see what it's like to be a short person or a Peridot. What I did was follow stand on my knees to walk around and do normal tasks, but I have to follow these specific rules:
1. Only pull off this challenge when nobody is looking unless you're an adult and you own a full-on house.
2. Make sure you do at least one new feat a day (i.e; brushing your teeth, getting into bed, making breakfast, etc.)
3. Don't put your shoes on your knees. It just makes the challenge easier, and it's supposed to be hard. If your knees are burning, just rest a bit until you feel that they are healed.
4. There are exceptions to go back to your normal height (i.e; Climbing up and down stairs, knowing that someone will stare at you or is coming around the corner while doing the challenge (if you're doing it alone), you can't reach something no matter how hard you try (unless you can climb up to it), going out in public, sitting on a chair, etc.)
5. And most importantly, don't film yourself while doing it or post any hashtags! It may be a challenge or a cause, but just like the "Don't Judge Me" or the "ALS Ice Bucket" challenge, they can turn it into an idiotic game rather than a friendly cause to support awareness about an issue. If you really want to document about the challenge, consider making a log about it instead.
If you want to pull it off, go ahead. I don't really care if you do it or not as far as I'm concerned. For now, I'm going to instead talk about why I hate shrinking clichés in movies.
Why I Hate Shrinking Clichés:
Alright, for this one, I'm finally getting out of the personal fear matters and more of the movie aspect of this blog.
For what I consider a shrinking
cliché
in a story, TV show, or movie is when the main character shrinks down to the size of a bug with a specific method (potion, magic telescope, etc.) and goes on a quest to solve a problem or learn a lesson. Ugh, this
cliché
is everywhere! From Ant Bully to Honey We Shrunk Ourselves, there is no escape from it! Sometimes, the
cliché
is pulled off to make a relatively easy thing to do much more complicated, like obtaining rubies from a sewer (Arthur and the Invisibles/Minimoys) or walking through a garden (Honey I Shrunk the Kids). The bad guys from any of the shrinking
cliché
movies (if there are any) could be easily killed from a simple foot squish, a flyswatter, or mouse traps. Like, why go through the trouble of shrinking yourself when you could just squish the baddie like how Godzilla would squish a car! But with all the hatred I'm giving this
cliché
, there's still some positives to it. You could be really creative with the set design (Honey I Shrunk the Kids) or even show the fun aspects of being bug-sized like flying on birds (Epic) or using your sink as a swimming pool (A specific episode of Phineas and Ferb). Either way, this cliche is like a double-edged sword. You could use it to make very creative set designs, but it's logical flaws can be something easy for critics to point out.



Final Thoughts:




Overall, I think that fears are quite necessary for any type of occasion, Halloween or not. If we didn't have them in our lives, we wouldn't be able to learn from them. Fears can give us the confidence we need to make ourselves ready in life for what's going to scare us next. If you've got a fear that you'd like to prattle on about, let me know in the comments! Let's go face our fears and end them together! Heck, I think I've got a review for you guys that's really up your alley! You might even say that it's more undead than usual. Until then, just remember that the night is dark and full of terrors, and I'd like to wish you all a safe and happy Halloween! Before I go, here are some spoopy memes for you all to laugh at. Peace!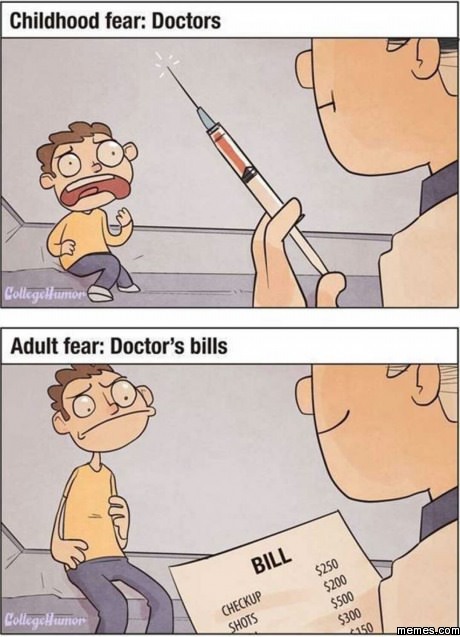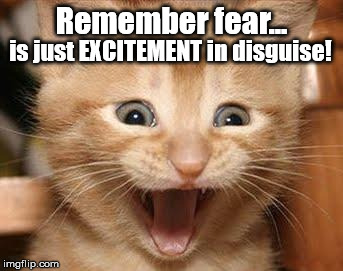 tracking
4020075
ssbm-2017-friday-the-13th-blog-why-i-hate-shrinking-clich-s-and-other-fears-of-mine-explained
1,165079,329,3672,559826,842002,140820,64651,214207,460644,625964,356071,290694,895971,1030646,15493,171513,336698,476982,98449,817406,1293715,209568,526780,2184301