duckshowers
Level 47
:
Master Birb
1. World of Keralis
WOK is a very known server amongst modern builders. It's a unique creative server where the community builds huge cities, but you have to apply to be able to build in the server.

IP: hub.worldofkeralis.com

---
2. Mineplex, Hypixel, and HiveMC

They're not owned by the same person, but they do have a thing in common, all 3 servers are minigame servers. These top quality servers are fun because they have their own original minigames too which aren't available in any other server.

IP:

play.hivemc.com

;

us.mineplex.com

or

eu.mineplex.com

; mc.hypixel.net


---
3. HarvestMC

I found this server not so long ago and thought that the concept of it is very unique and I haven't seen anything like this before. It's a survival server, but with farming as the main aspect. If you love farming or maybe you're just bored of the usual survival servers, come and join HarvestMC.

IP: play.harvestmc.net


---
4. PirateMC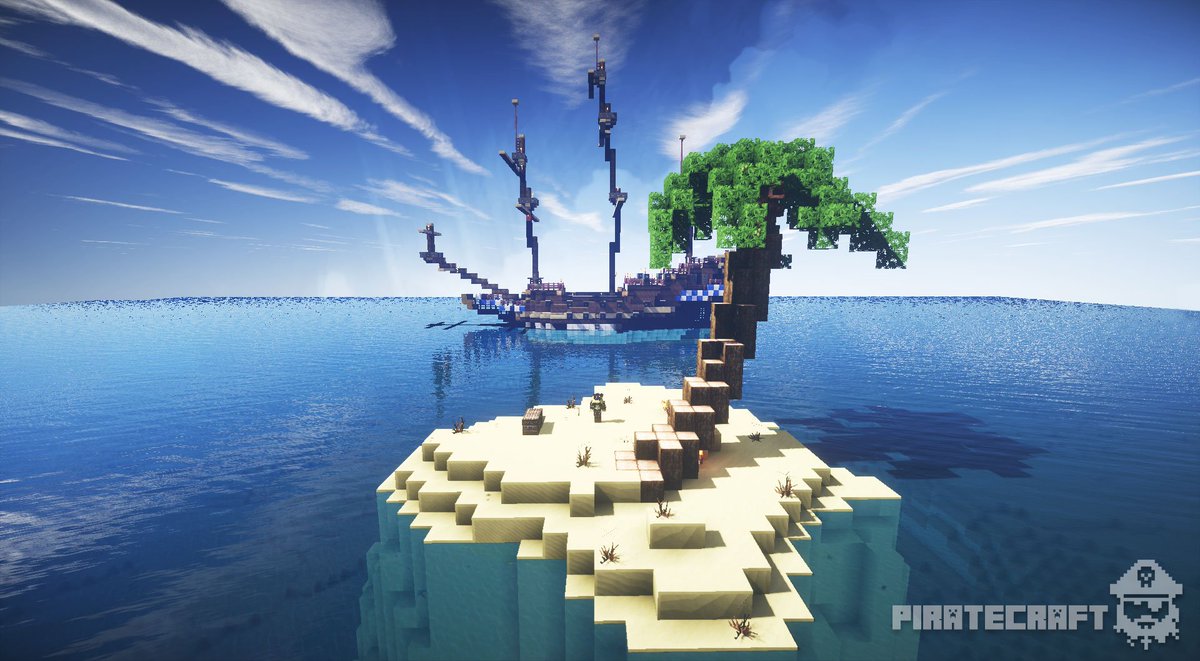 If you want to play Sea of Thieves or you might be a fan of the POTC series, then PirateMC is for you. It's a server with a special plugin which allows players to make their own boats and ships, and sail them. There are also crews and you can make a lot of friends and enemies.

IP: mc.piratemc.com


---
5. GrandTheftMC

Sadly, I couldn't find any good screenshots to drop in, but this is one of the most popular GTA Minecraft servers. It's just like GTA. You walk around, loot, kill other players, get guns and I think there are even vehicles and custom resource packs!

IP: mc-gtm.net


---
6. WynnCraft

This is one of my favorite servers to play on because I love RPG games and this replicates RPG games so perfectly into the Minecraft world. Everything is custom. They got their own currency, weapons, resource packs, quests, mobs, bosses and more. I have also seen a lot of players team up and play together which is really fun! This is just one of those servers you MUST try!

IP: play.wynncraft.com


---
7. 2B2T

Welcome to 2B2T. A server you probably shouldn't hop on if you never have. Most of the people who play Minecraft probably know this server as it's the oldest Minecraft server. It's an anarchy server which means there are NO RULES. Players grief everything and are ruthless. It's packed with hackers who will kill you on spawn. There are also good builds on it that somehow haven't been griefed yet. I don't recommend this server, but it sure is unique!

IP: 2b2t.org


---
8. LordOfTheCraft and Potterworld

Both huge roleplay servers, both unique and both based on popular franchises. I haven't tried LOTC yet, but I remember trying Potterworld about a year ago. It was absolutely amazing. Packed with spells, wands, and quest. LOTC, however, has unique characters, lores, and plugins that make the roleplay interesting for everyone. If you're a fan of Lord of The Rings or Harry Potter just do yourself a favor and try the servers.

IP:

mc.lotc.co

and play.potterworldmc.com


---
9. HavocMC

Minecraft newbies probably don't know these types of servers exist, but there's DayZ, zombie-focused servers out there. Many of them. This is one of the best zombie servers out there right now. You go on an adventure and kill players, team up with players, survive amongst zombies and loot. Try your best not to die! I'm not a big fan of zombies myself, but I know some people that are and they absolutely loved this server!

IP: miningdead.com


---
10. MCWAR (Brawl.com)

About 3 years ago this used to be one of the most popular servers ever, now it has gone down quite a lot, but thank god, still is online and hasn't given up. Originally called MC-WAR, the server is focused on guns and game modes from Call of Duty. This is one of the best, most nostalgic servers out there. Also unique. This server is one of the first which brought the gun idea and reality to Minecraft. It's a must try!

IP:

MC-WAR.COM

or brawl.com


---
11. EarthMC

When I was searching for more unique servers I stumbled upon this gem EarthMC. The name of the server pretty much explains itself. It's a Towny survival server, but on a real earth map. You can build a house in your own country or in other countries. How cool is that? This is a server that needs to go viral and become more popular. To make it even more awesome, there's a Dynmap and you can request to start a world war. There are even nations with allies and enemies.

IP: EarthMC.xyz


---
12. ForeverPlay

If you watch Minecraft YouTubers then you probably know about ForeverPlay. There is some popular Aphmau YT roleplay and this server pretty much originated from it. It's an RP server for cringy teens such as most of us and well, more focused around younger people who want to socialize. There's cars, motorcycles, phones, custom textures and a resource pack. There's everything in this server! Honestly! It's an amazing server! Apparently, they are updating RP map/s all the time, which is great. I think it's the perfect server to go to if you do RP's in Edawg, Creative Fun or any other creative plots server.

IP: play.foreverplay.net


---
13. MCCities

Here's a less known server that also features roleplaying, but for more grown-up players. It has its own economy and it's basically like a real-life rp. You get a job, work, sell stuff, earn enough money to rent a cheap apartment, meet friends, help each another out or you know... become a criminal and start a horrifying murder spree to terrify everyone on the server.

IP: play.mccities.com


---
14. The Atlas Project

The amazing sight you see in the featured screenshot is just one of the server's custom biomes. This survival server is unique not only because of the biomes but also cause they have an MMORPG (Massively-Multiplayer Online Role-Playing Game) element which features quests. If you're bored of the plain, old vanilla-like survival, hop on here and enjoy your stay.

IP: play.mc-atlas.com


---
15. MCParks

An amusement park server with actual working rides, who wouldn't want to try that? I have been on this server many times, mostly with friends. It has a lot of rides that you'd think aren't even possible to make in Minecraft. It uses a special plugin that cannot be found online or downloaded anywhere. The plugin makes train carts like amusement park carts and you and your friends can ride many cool tracks. There's also water rides and I think even horror houses. It's a very well built map without any flaws. If I'm not wrong, they also have a creative plots server where you can make your own rides. Come and explore Disneyland in Minecraft!

IP: main.mcparks.us


---
Leave your favorite unique server finds in the comment section! :)

Drop a diamond so more people can see this post!
---
tools/tracking
4176364
6
top-18-most-unique-servers