week-in-review---week-of-august-16-2015
1668865
Posted on
8/23/2015
: 8/23/15 5:52 pm
Hello there, ladies and gentlemen.  Today, on Week in Review, I'm going to be discussing the perils of playing tennis at 30,000 feet.  Hope you enjoy.  ;)
---

The best structure of the week was
Flying Apartments
, created by
jar9
.  
Jar9
is arguably one of the best modern builders here on PMC, and this build is symbolic of his ultra-polished, minimalist style.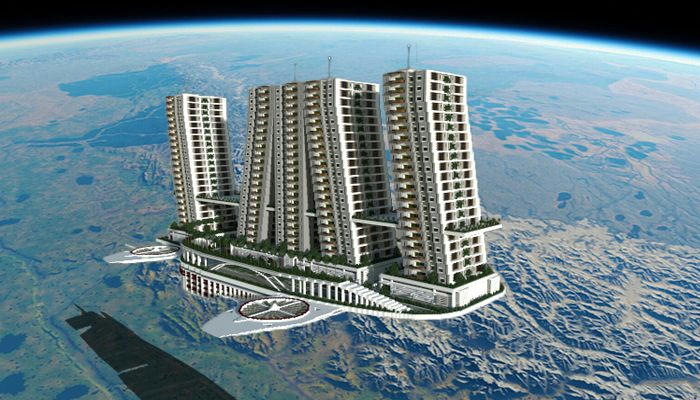 This build is an apartment complex, BUT WAIT, there's a twist: it can fly!  How, you might ask?  That would probably be on account of the four massive turbines that give the build a strong resemblance to
the helicarrier from The Avengers
.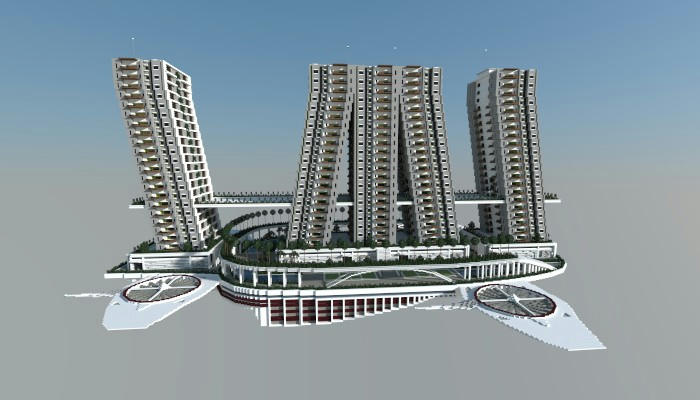 So, yes, this apartment building can fly, which means that the tenants don't even have to drive to work anymore.  Though, I would think there would be some disputes, amongst the occupants, over where and when they want the flying apartment complex to be.  I assume there's some kind of wait list that they have to sign in advance.  Either way, I'm sure all of the tenants hate each other, but then that's no different than regular apartment buildings.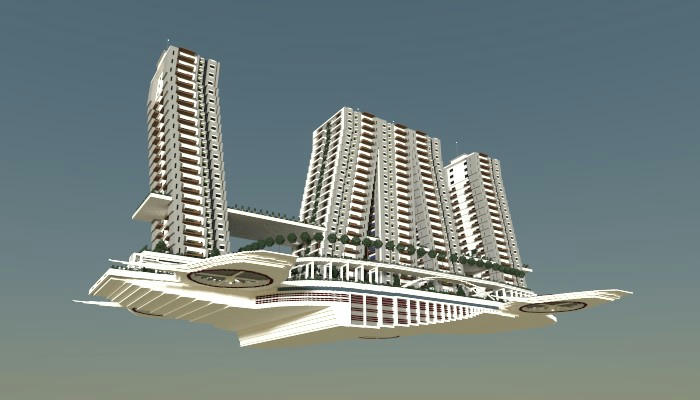 The buildings themselves have a unique tilted design, and the base of the helicarrier is decorated with trees, pools, and tennis courts.  That means that the tenants can go down and play a friendly game of tennis every once in a while.  Then again, if somebody sends a drop-shot a little wide, the ball is just going to end up sailing over the edge, plummeting down to earth where it will undoubtably strike an old woman as she's crossing the street, leading to an inevitable lawsuit.  So, yeah, I guess tennis is out of the question.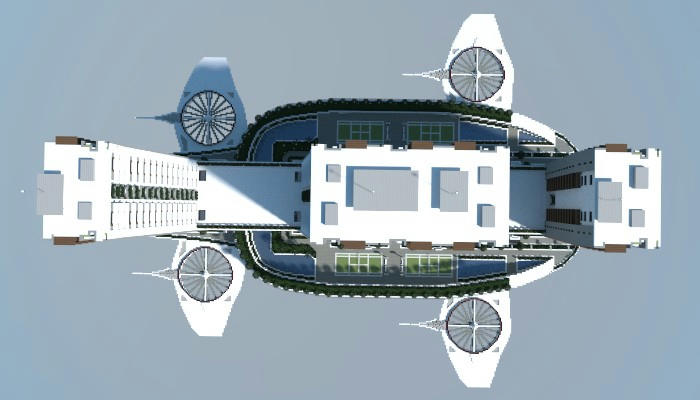 But, nevertheless, this build is a conceptual masterpiece.  It takes a lot of skill, not only to build an apartment complex of this scale and class, but also to set it on top of a giant helicarrier.  All of the components are executed perfectly, and
jar9
demonstrates, for the millionth time, that he has an adept understanding of composition.  Well done!
---

The best terraforming of the week was a jungle terrain titled
Glauynra - The Forgotten City
, created by
MrBatou
.  
Glauynra
is an ancient, crumbling temple situated at the bottom of a vast jungle basin.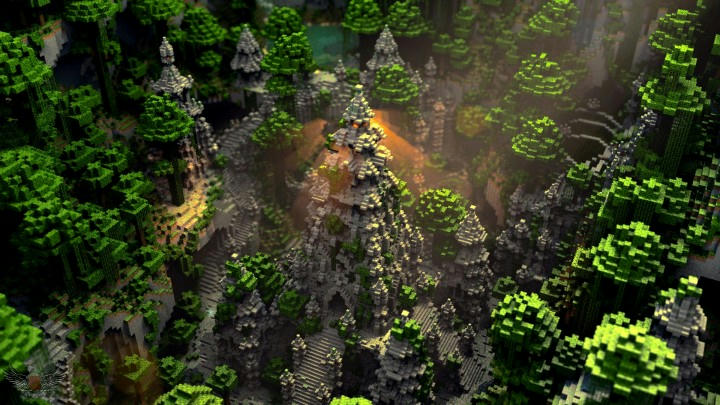 The ruin itself is a network of conical structures, bound together by a series of winding stone staircases.  They are elegantly draped in hanging foliage and vines, giving it a weathered atmosphere.  The cliffside is well textured, and packed with trees and hanging plant life.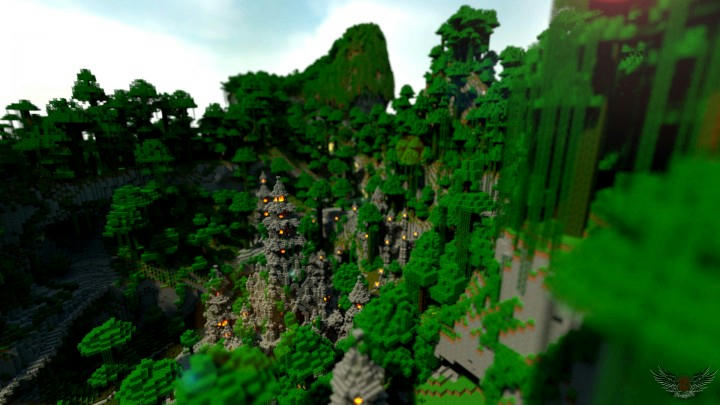 What really stands out in this terrain is the atmosphere.  It looks like something straight out of an Indiana Jones film.  It has a mysterious, uncharted vibe that begs for exploration.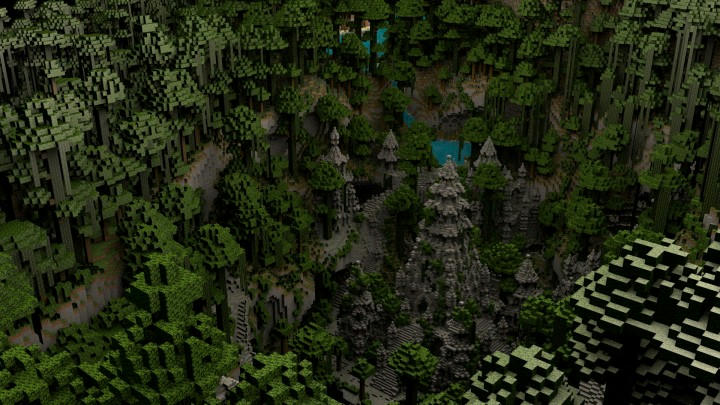 ---

The best organic project of the week, and possibly the best of the year, was a build called
Hard Rain
, created by
Tober888
.  Make no mistake, ladies and gentlemen.  This is pure art.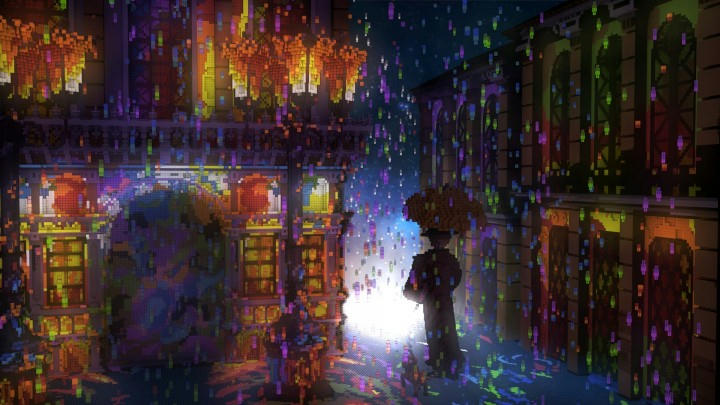 This is basically an interpretation of one of
Leonid Afremov's famous cityscape oil paintings
.  Afremov is known for his extremely vibrant color patterns, which this build captures perfectly.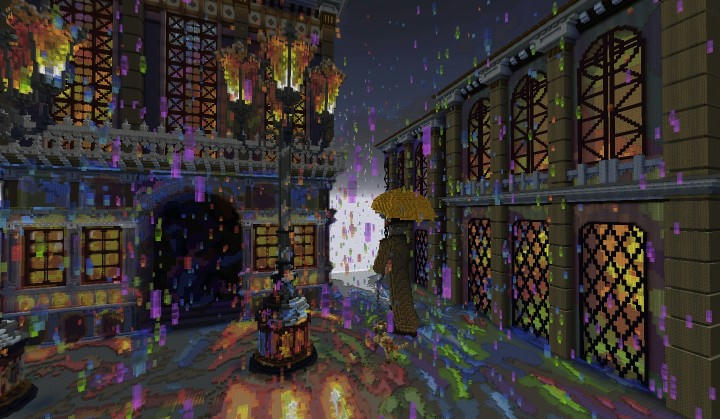 There isn't much to say about this other than its sheer beauty.  The bright red and yellow window panes and street lamps give them a warm glowing appearance, and the rain droplets come in an assortment of blue, green and purple.  When you have a haze of cool colors shrouded around a few sources of warmer hues, it creates a profound contrast.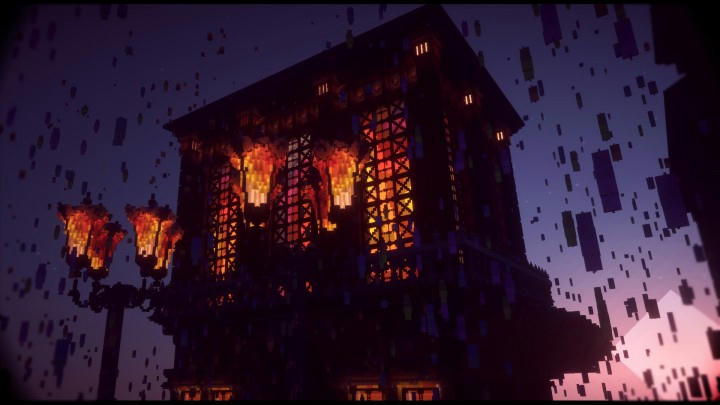 The architecture is sublime, and the organic figure with the umbrella and the leashed dog is excellent in its own right as well.  The streets and the buildings are saturated in bright colors, an effect intended to show how the rain is drenching everything in the map.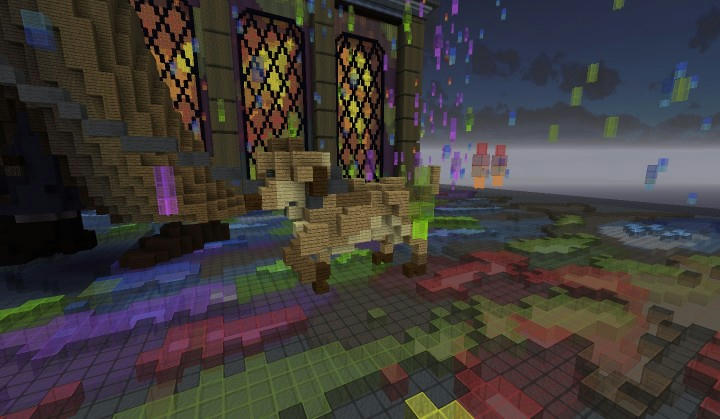 Overall, this map does about as much justice to Afremov as physically possible.  It's a brilliant rendition of a 2-dimensional image, transformed into a beautiful 3-dimensional environment.  It's as if the image itself was brought to life.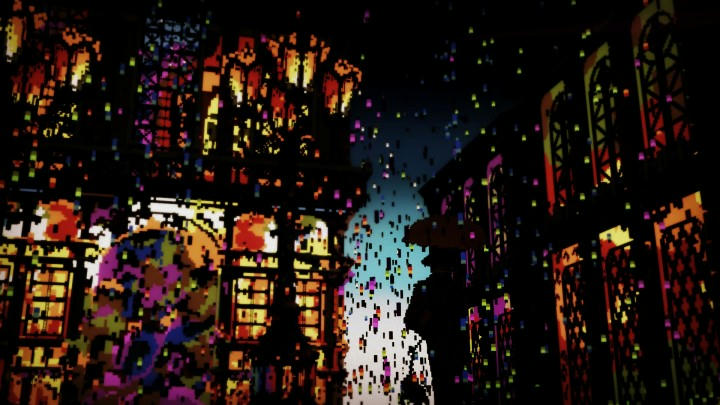 ---
Top Ten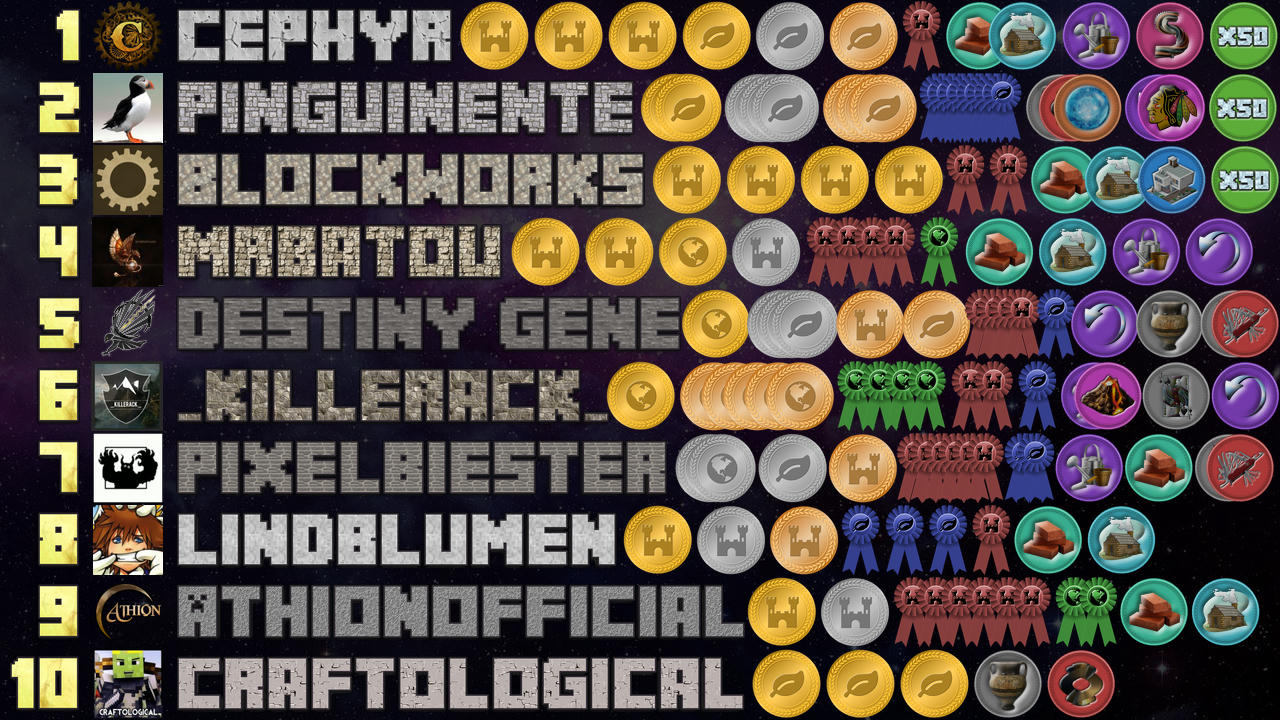 Thanks very much for reading!  Don't forget to toss me a diamond, and do be kind enough to supply the map creators with some diamonds as well.  I'll see you guys next week!
-Gray Remnant
tracking
3437290
week-in-review---week-of-august-16-2015
1,165079,329,3672,559826,842002,140820,64651,214207,460644,625964,356071,290694,895971,1030646,15493,171513,336698,476982,98449,817406,526780,1668865