GrayRemnant
Level 64
:
High Grandmaster Senpai
Hi guys, Gray Remnant here. This week, I've got some really special stuff to show you. Please sit back, relax, and enjoy the best projects of the week.
---

The best structure of the week (by far) was
Climate Hope City
, created by
BlockWorks
.
BlockWorks
is no stranger to Week in Review, and this build is every bit as good as his last.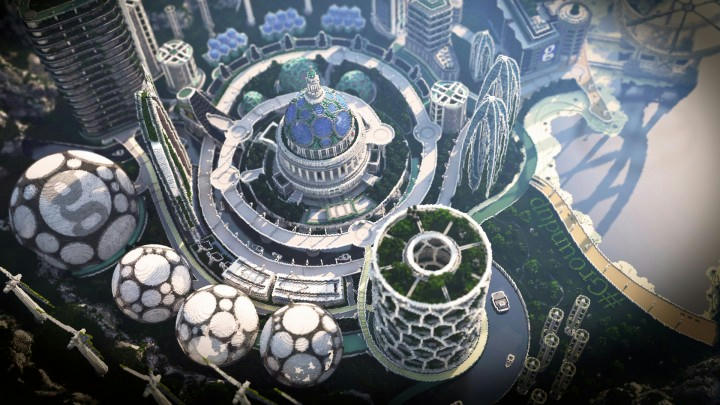 This is a structure, much like the first structure ever featured on Week in Review:
Putinland
. It has a theme and it has depth, not only in terms of architecture, but in terms of the statement the build makes.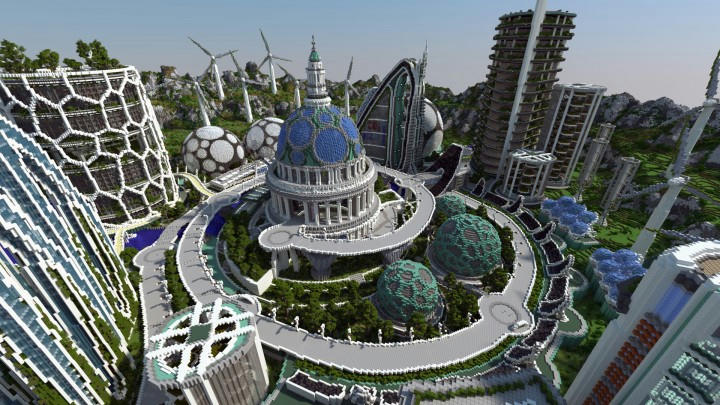 Not unlike
Tomorrowland
,
BlockWorks
' previous win,
Climate Hope City
has a futuristic, utopian feel to it. Shining domes, looping structures, mass transit systems, and sleek skyscrapers seem to be a common theme over at
BlockWorks
.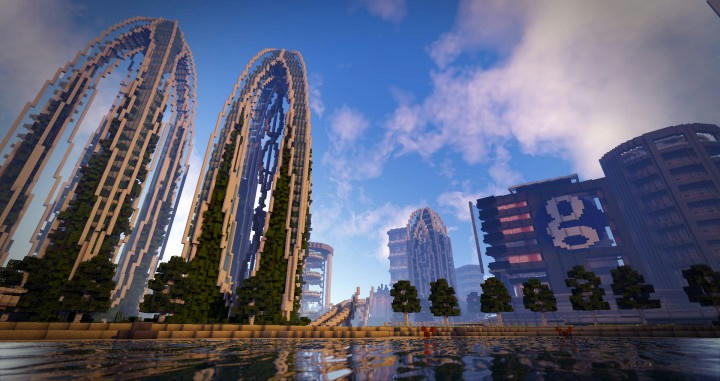 This build is meant to be a climate-friendly, waste-free city with renewable energy sources. Pretty much the exact opposite of my Citadel, which pumps toxic waste into the atmosphere via a subterranean nuclear reactor, while fooling the residents into thinking that all the town's energy is generated by windmills (which are just faux-structures that are there to look real).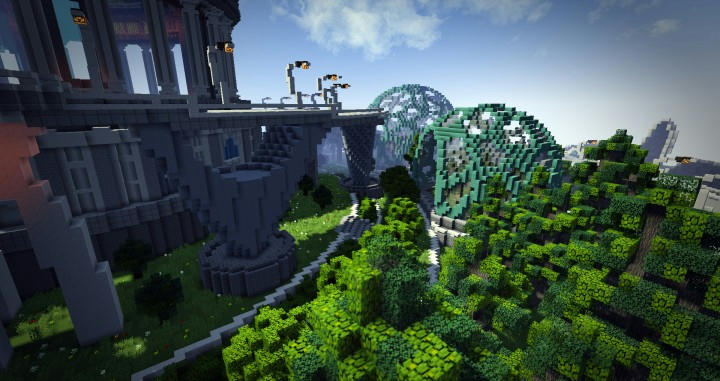 But make no mistake, the windmills that surround
Climate Hope City
are very real, and there is definitely not a nuclear reactor hidden beneath the city. Or is there?!? There isn't. There's also a few green dome-like structures, which I'm guessing are some sort of solar absorption nodes.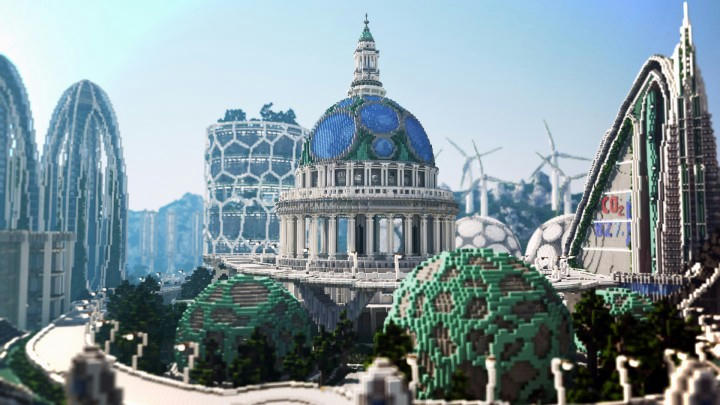 The city also sports several terrariums, channels filled with fresh water, agrarian farming towers, and apartment complexes. Basically, it has everything needed to sustain a healthy ecosystem of humans and the environment, while decreasing carbon dioxide emissions. They'd better be careful though. If they keep absorbing solar rays, while keeping greenhouse emissions to a minimum, it'll eventually create a global cooling effect.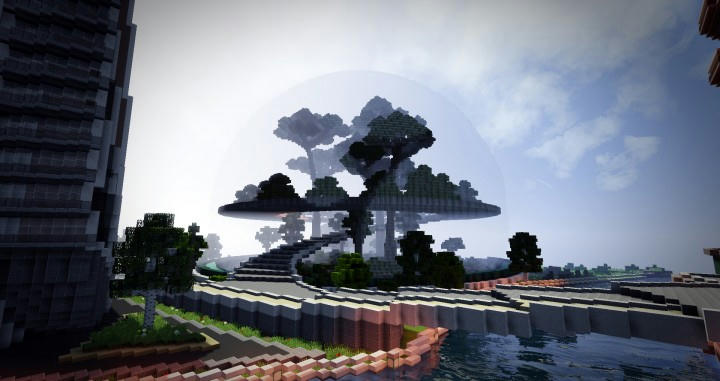 Oh well, I guess they'll just have to burn some fossil fuels to mitigate that. That's right, in the future burning oil will be considered 'green'. How ridiculously ironic. But don't worry, I'm sure we'll have nuked ourselves into oblivion long before then.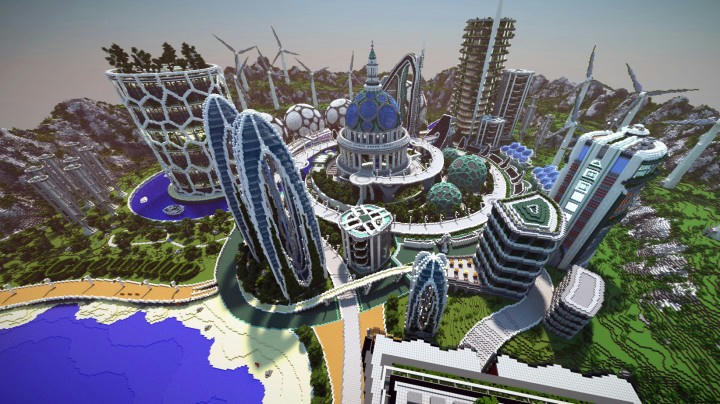 ---

The best terraforming of the week (also by far) was
Jasmina - Fallen Kingdom Map
, created by
LesCailles
. Warning: What you are about to see is extremely beautiful and may cause brain aneurysms. Viewer discretion is advised.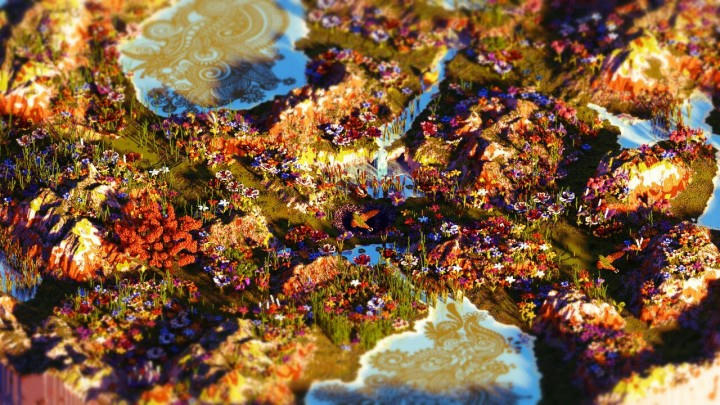 Jasmina
is basically a rolling green paradise that couples simple terraforming with vibrant organic work. Bright-colored flowers litter the planes, birds fly overhead, and the lakes are adorned with lily-pads and abstract symbols.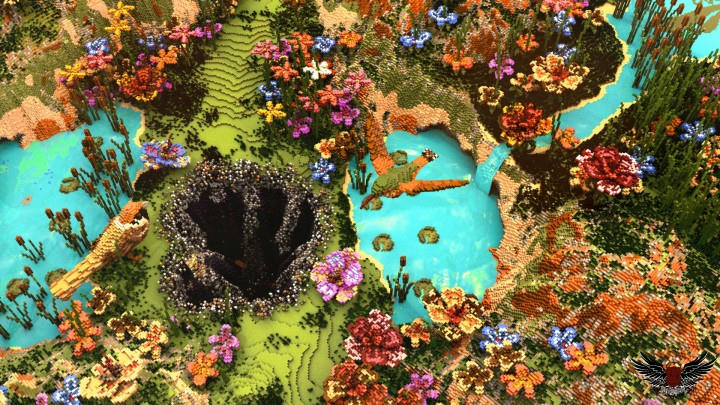 When you look at this map up close, it's easy to admire all the rich details and the sheer excellence of the organic work. The flowers are absolutely flawless, and the animals are exceptional as well. There's even some massive trees, bear autumn-colored leaves.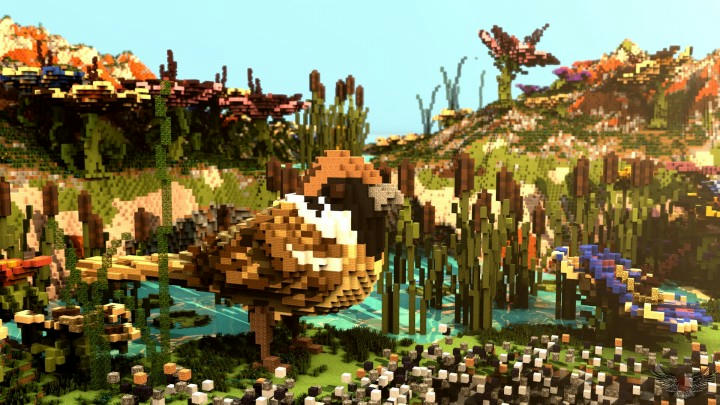 When you look at this map far away, it's easy to see why this won. It's a magnificent landscape with an unparalleled vibrancy. It also helps to have the amazing renders there further exemplify what already is one of the most beautiful maps of all time.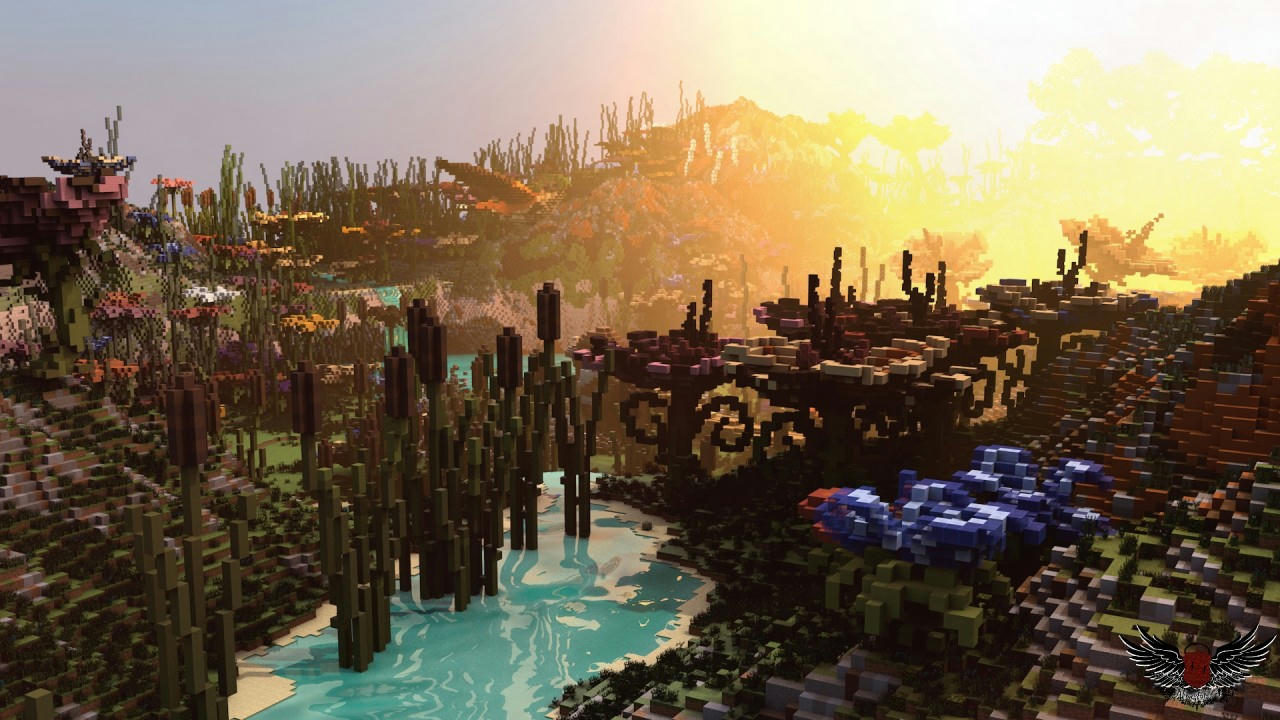 ---

The best organic work of the week (by far; not a surprise) was the
Eternal Garden
, created by
N3xusMC
. I'm going to flat-out say it. This is one of the best organic projects ever made.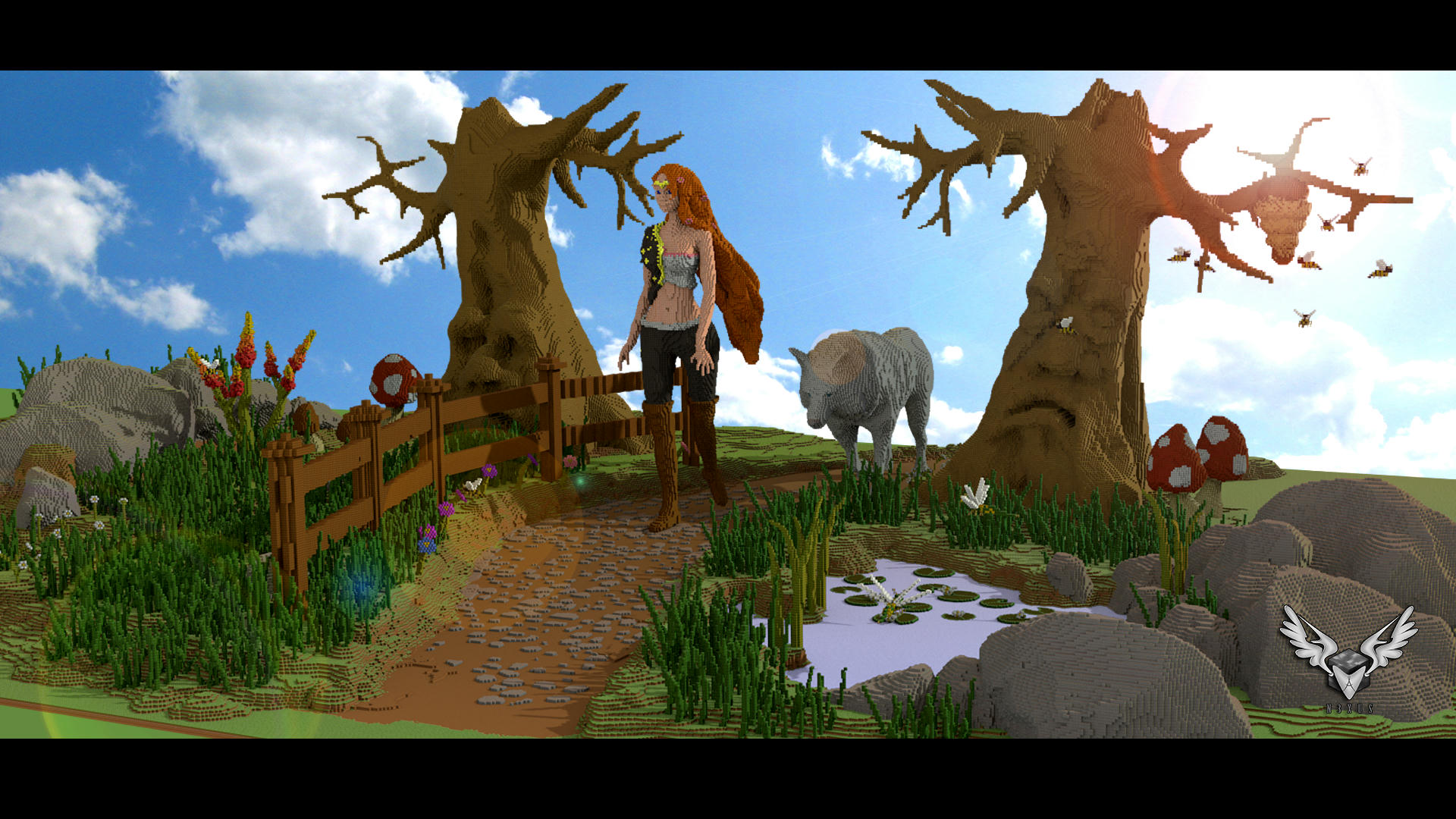 There are just so many elements in this map, all of which are perfectly executed. At the center is a female humanoid figure with long, sweeping red hair, draped with elegant clothing. To her left is a grey wolf, and surrounding them are anthropomorphic trees like something out of The Wizard of Oz.
The road the two figures are walking on is adorned with small stone fragments, a detail that you don't usually expect from this kind of build. Tall grass surrounds a small pond on the right. The pond is littered with lily-pads, and majestic dragonflies hover above it.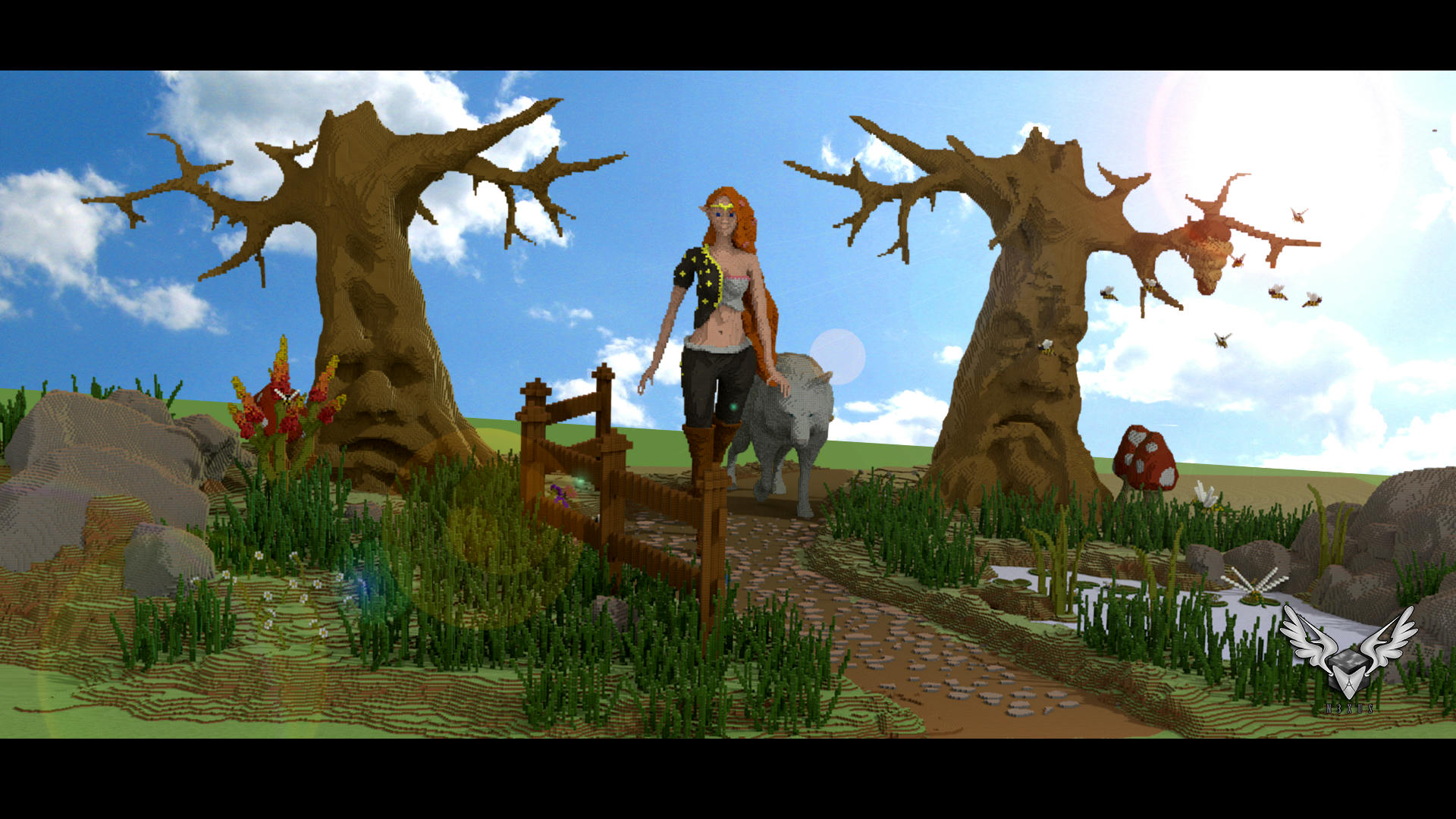 Had enough? There's much more. The left side of the road is railed with a wooden fence. On the other side of the fence: stones, mushrooms, tall grass, and flowers of all kinds. Oh, and there's bees floating about.
When you step back and look at this, it seems to tell some sort of vague story. What's the story? That's entirely up to you. I like to think of this as the quintessential representation of a vague adventure. It gives so much for the viewer to look at, while leaving so much up for interpretation and imagination.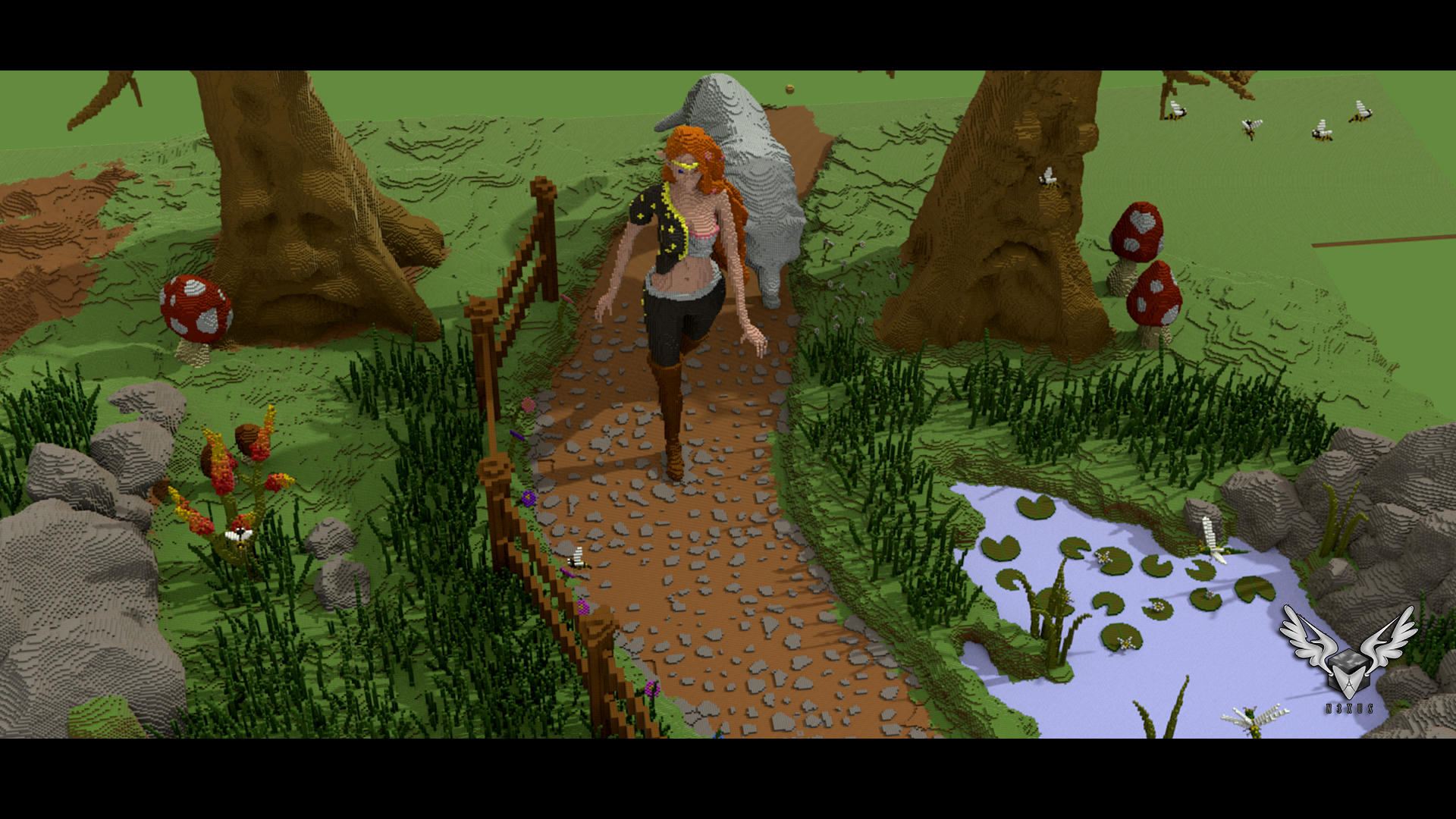 This is one of the most complete, well thought out, and ambitious projects I've seen in a long time. It's one of those rare projects that transcends into the realm of art.
---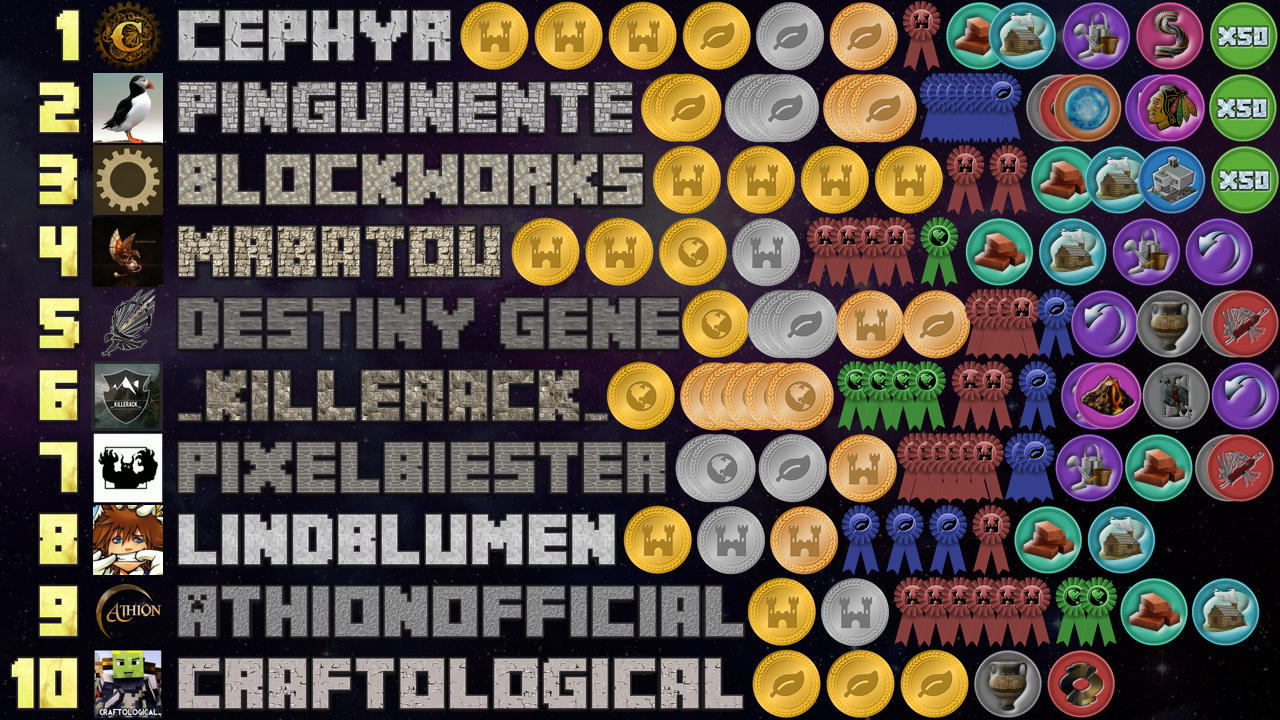 Thank you very much for stopping by! If you liked this blog, please consider tossing me a diamond, and don't forget to spread some diamonds to the map creators as well! I'll see you guys next week! GO HAWKS!!!
-Gray Remnant
tools/tracking
3351099
6
week-in-review---week-of-june-7-2015