NathanLithia
Level 52
:
Grandmaster Network
Well Since Terraria Stopped Development I read some Articles that the Artist "Left" Terraria
It was a Sad moment because I liked Terraria D:
It was a good Game and it had the same Sandbox Flavor as minecraft
And one Day i was Browsing the Terraria Related Forums and i found out where their Artist went
He/She went to a new game called
Starbound
It has beautiful Graphics Personally id say this is better than Terraria In my choice Because its Sci Fi Themed and it has Lots of features and maybe more than Terraria
Here's Some Screenshots of Starbound that i have gotten off their Website to show you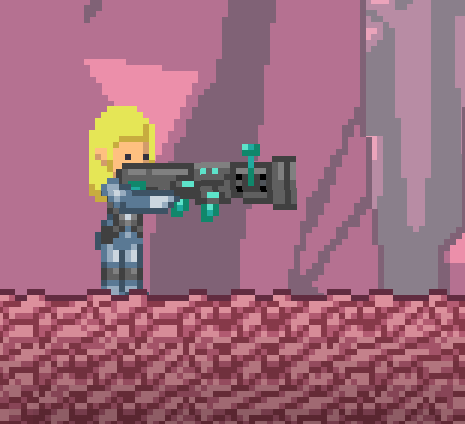 this Shot Shows the Various Guns that the player can Use / make
One of the DEV's said
"

Guns are divided into various classes such as Rocket Launchers, Pistols, Assault rifles, etc.
Each of those classes provides a range for various stats, including but not limited to.. clip size, reload time, fire rate, damage per shot, bullet spread and so on.

These stats are analysed to provide the overall level for a weapon."
They will also have more than one Race that can Visit on other planets
Here's a Screenshot of one called the APEX i am linking it here because its too big to fit here
The game is also in Development So you will have to wait awhile untill it Releases its full or a Dev build!
You Can Also Talk to the DEVS and others on their IRC channel Located on their website
Their Website:
http://playstarbound.com/
---
I would personally Rate this game
10/10 Creativity
10/10 Graphics
10/10 Content
9/10 Characters
10/10 Animations

thats 49/50 Overall Score from me :)

---
If you want any more information just ask in the comments section or go on their websites IRC and ask there!
---
Here's a Lil Peek of the Physics Btw
tools/tracking
1471065
6
where-to-go-now-terraria-fans-read-this-_-starbound