SkeletonBunny
Level 19
:
Journeyman Pokemon
In beta terrain generation was epic. Overhangs here, overhangs there, overhangs everywhere! Look at this lovely skyscraping forest for instance:-
Cool, right?
Now, look at this full-release 1.8 picture of a forest :-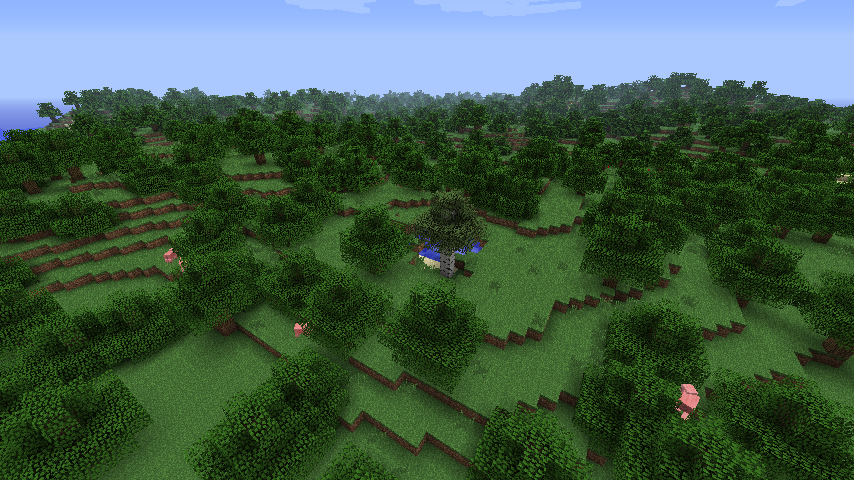 Boorrrriiiinnnngggg, right?!
Now, why cant Mojang just add in the terrain in picture 1?
1)
My CPU will explode or
something
If you have a CPU like mine and you cant even go near massive structures (In SP and MP) them it'll explode or something crazy like that. Great.
2)
LAAG
If you have a computer like mine, and you cant even go near massive Terrain Gen, then the computer freezes and minecraft crashes. Great.
3)
Bugs &
Crashes

There'll probobly be a bug where if two pigs fall off a cliff at the same time and die at the same time minecraft deletes system 32. Great.
tools/tracking
3182089
6
why-terrain-generation-in-beta-18-is-better-than-18-and-why-it-cant-be-re-implemented