check_circle

Advancements

check_circle

Functions

check_circle

Loot Tables

check_circle

Predicates

check_circle

Recipes
Published
Jul 30th, 2021
, 7/30/21 1:52 am
4,478

views,

12

today

438

downloads,

1

today
YokaiS
Level 58
:
Grandmaster Senpai
This datapack will get you a few things you'll need to go on your epic voyage at sea for treasure!

This is a submission for Pleasenotme's Speed-packing Datapack contest, meaning it was rushed. There likely will be improvements in the future.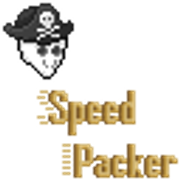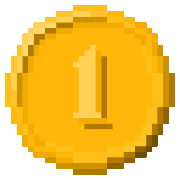 FEATURES


Cutlass
I heard that pirates use these cool curvy looking swords so I though I'd add them here. The cutlass does

7 damage, and 1/2 the cooldown speed of a normal sword

, making it better than an unenchanted diamond sword! The downside is that

you can't enchant it

, so you probably don't want to bring this in a PVP fight, especially if your opponent has a Sharpness V netherite sword. You can't craft this item, and can only be dropped by the Drowned Pirate Captain, which we'll go over later.


Musket

Every cool pirate needs to have a gun, and I got one for you, so you can attack ships the epic way! Muskets deal

6 damage, and has a 10 second cooldown

. The bullets are strong enough to

pierce through any armor

, so be careful with it! Speaking of which, you'll need to have

gunpowder and an iron ingot

in your inventory in order to use your musket. You have a chance of finding this in

buried treasure chests

or by killing a Drowned Pirate Captain when it is holding it.



Drowned Pirate Captain



After hundreds of years of being stuck in the ruins of the cities and the ships, a pirate captain rises thanks to your loud and appealing swimming! As I've mentioned earlier, this guy

has a musket and a cutlass

. They're also stronger than other Drowneds by default, and are fast both on land and in water. They've also managed to keep their epic

pirate hat

on their head, with their

skeleton parrot

companion on their shoulder. When you're close enough to them, they'll pull out a mighty fine cutlass and start going after you. If you go too far from them, they'll pull out their mighty fine musket and start shooting you! Basically, when you see one of them, you either scram, kill, or die. When you kill them, they'll drop their epic skeleparrot which you can have on your shoulder simply by holding it! They also have a chance of dropping their weapon, depending on which one they were holding. The hat they wore can also be dropped sometimes, and you can wear it! It comes with an eye patch, so prepare to fake injuries once again!




DECORATIONS


If you're gonna be sailing at sea and coming back alive and gracefully, why not have some cool decorations around you? That way you can always have a pirate's life for yourself!

Pile of Bones

Ever wanted to show off that you killed a bunch of skeletons or feel like you killed a bunch of people? Probably not, but if you have thought so, I advise you to seek for help from your local Mending Villager. Regardless, I ADDED PILES OF BONES! You can make a pile simply by throwing a stack of bones on where you want it to be. You can't tell me it doesn't look cool when you try it :) To remove it, you can simply left click the pile and you'll get your stack of bones back.
Broken
Cannon
Want to see a cannon and you got the supplies to make it, but don't feel like attacking people with it? Well this is perfect for you! I broke it! :D The recipe is provided in the image gallery. To place it, just right click on where you want to put it like you would with any other block. It'll face whichever way you placed the cannon, but don't feel threatened, because remember, it's broken! Don't tell that it's broken to your friends and foes, though, because you want to see them scared.


I might make a working cannon someday!
That's it for this datapack, I hope you'll enjoy it, and good luck on your adventure!

teyokumaJP made the Steve Armor Stand resourcepack I used for the thumbnail
https://www.planetminecraft.com/texture-pack/steve-armor-stand-resource-pack-requires-optifine-4974044/



This work is licensed under a Creative Commons Attribution-NonCommercial-NoDerivatives 4.0 International License (https://creativecommons.org/licenses/...).
| | |
| --- | --- |
| Compatibility | Minecraft 1.17 |
| to | Minecraft 1.18 |
| Tags | |
tools/tracking
5235294
119
a-pirate-s-needs-speed-packing-contest-entry