And The Results For The Dragon Art Challenge Winner Is
[Dundundundundundundundun]





KeckingRabbit Is The Winner! For amazing creativity! It may not be the most detailed, but the creativity is what counts the most in art!
They are rewarded with a prize...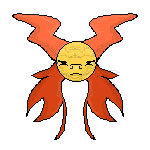 The First Place Trophy!!





And For All The Participants...
Wolf_with_Scarf HoloskaNight Richeeze LugiaGal- Mask User GoggleD0GG CaraRose Xadirius
jabbergab
LilyBlossom6
Stingray166
Broxe
DinowCookie
..
All Get A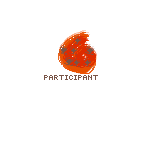 Participant Trophy!
Hope you enjoyed the results or being in the contest!
Vote if I should do more Art Challenges with unfinished bases again!
Posted by
04/06/2020 12:19 pm
Level 60
:
High Grandmaster Dinosaur
DinowCookie
I really enjoyed taking part in this challenge. 😁 Thanks for hosting!
04/06/2020 1:24 pm
Level 36
:
Artisan Wolf Whisperer
GoggleD0GG
i love the first place artwork nhrhrhrhr

congrats to all hq3whtutut
04/06/2020 1:49 pm
Level 34
:
Artisan Artist
Whiteout-
xD I'm sure they'd love to hear that
04/06/2020 11:38 am
Level 17
:
Journeyman uwu
Twilight the Angelfish
I meant to but ran out of time oof