Drawing Christmas/Winter Pfps!
To celebrate Christmas, I've decided to draw Christmas/winter themed pfps for people! I'm pretty sure I did something like this last year but I promise I've since improved my art :D
Here's an example of a pfp: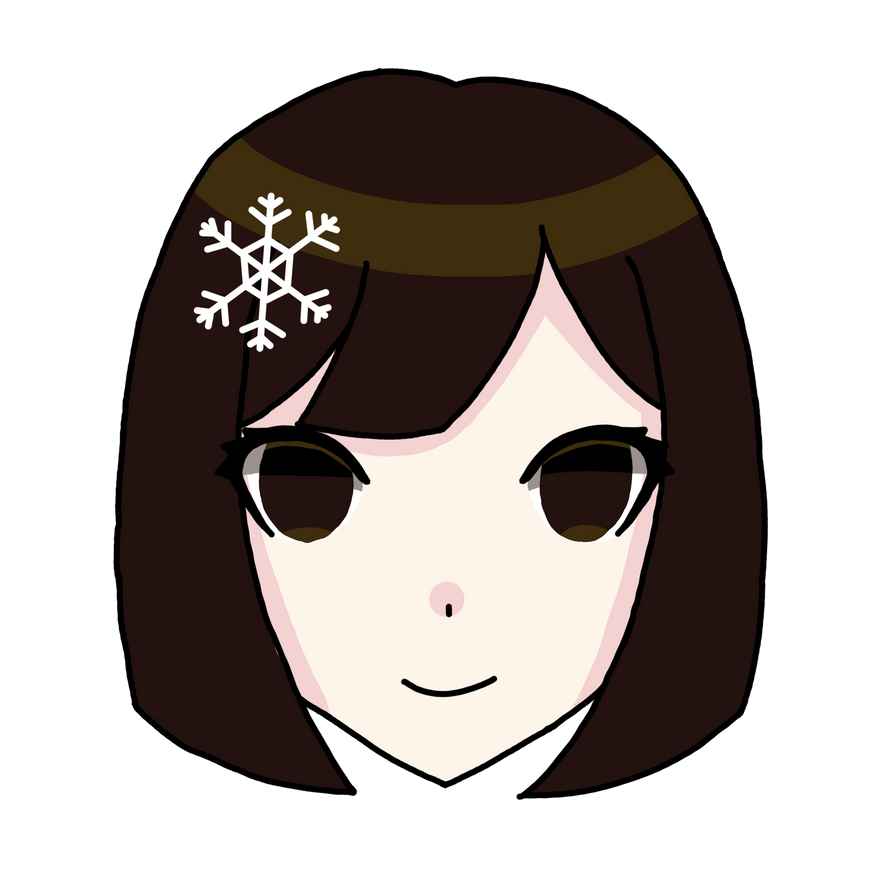 I will turn the canvas size down a lot but this example was also a test run lol
To request a pfp, simply reply below with your OC (no fanart, unfortunately, unless if the character is your persona
cough mangled cough

) and what you'd like me to do to Christmas-fy or winter-fy it. When finished, I will PM you with the image.
Please provide enough information about the colors, hairstyle (must be specific or I'll have to ask you to explain), any head accessories (e.g. eyepatch, hair clip, mask), and (simple) facial expression.
Important:
No translucent parts (because then it's too big of a file for PMC's pfps)
No requesting of detailed shading (also too big of a file)
You may request no shading if you'd like, or a solid color square/circle background
Things I can draw
:
Christmas hats, winter hats, special hats (lol) etc.
Face accessories, hair accessories, etc.
Simple blood (idk if anyone would want that but I can do it)
Things I can't draw:
Gore, nsfw faces, etc.
Scarves (because those are on the neck and there is no neck in this style lol)
Hands/arms, neck (just heads)
If the file is too big and I've done all I can to minimize it, I'll have to ask if you would be okay with removing any accessories or else it won't work as a pfp.
Anyways, I hope you guys will like these when I do them :3
I will stop taking requests on Dec 22

One request per person


Hopefully I can do these requests fast, and any requests still waiting after Dec 21 will be done during my flight to Taiwan on Dec. 22 so there'll be a bit of a delay then ^^
If you have any questions, feel free to ask in a reply below :)
---
Pfps in progress:
Acier
Posted by
12/18/2018 11:06 pm
Level 30
:
Artisan Magical Boy
videogamer1002
hello i would like my profile picture to have satnta hat thank
12/19/2018 12:31 am
Level 49
:
Master Necromancer
TsukiaKari
I'm sorry but I won't be able to, I can't draw monkeys much less Donkey Kong ;-;

12/18/2018 12:03 am
Level 40
:
Master Professor
Acier
Grim reaper... but Christmas ;)
12/18/2018 10:34 am
Level 49
:
Master Necromancer
TsukiaKari
🤔

I'll try lol xD
12/15/2018 7:54 pm
Level 6
:
Apprentice Crafter
Thonck
Juicy
12/15/2018 8:28 pm
Level 49
:
Master Necromancer
TsukiaKari
Thank