Palettes?
1
emeralds
•
5

replies
•
97
views
TalkLesSmileMore
started 03/29/2020 8:55 am
Marma
replied 04/07/2020 2:40 pm
Hello there! I am rather new to the mc skin community and i'm trying my best to improve. I am mostly struggling with shading and so i tried to find some palettes online but i could only find an outdated download that didn't work anymore. Does anyone have any palettes i could use? It would greatly help me improve. Thank you!
Posted by
04/07/2020 2:40 pm
Level 58
:
Grandmaster Kitten
Marma
Hi! Might I recommend
Color Hunt?
They have loads of different palettes that you can really mess around with. (:
03/30/2020 3:29 am
Level 48
:
Master Pixel Puncher
TomConn
There is quite a few pixel art based pallettes available out there. (Picture included under this text) But if you want to get better at skinning, then might I suggest reading some of
DinowCookie
's tutorial blogs? She made a collection of 5 parts. for skinning, and I think it would help you a lot in your skin-making journey :D
Here is part. 1 if you're interested:
https://www.planetminecraft.com/blog/dinow-s-tutorials-part-1-basics-how-to-make-a-minecraft-skin/
Just know, you've got the support of the community behind you, to make some awesome skins! :D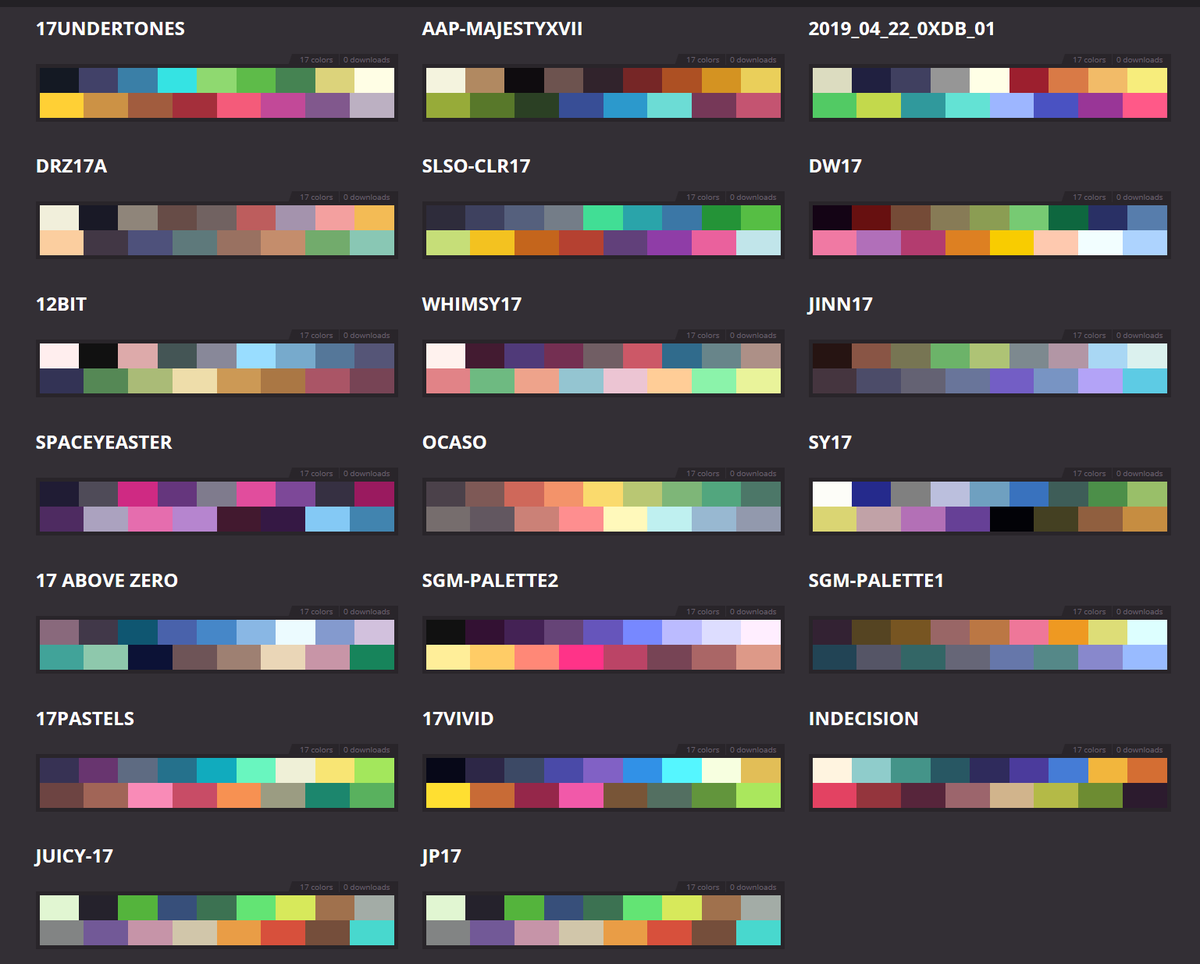 03/30/2020 1:14 pm
TalkLesSmileMore
Thank you very much! I'll take your advice and check out the link to the blog. Thank you again!
03/30/2020 4:29 am
Octo-Violet
Here r some of my best palettes
Enjoy :)
03/30/2020 1:15 pm
TalkLesSmileMore
Thank you!