Skin Requests [closed]
1
emeralds
•
3

replies
•
112
views
Animalnuttt
started 03/31/2020 9:15 pm
FireBird4985
replied 03/31/2020 9:50 pm
If you have a request, just post it in the comment section! Use this form and fill it out:


If it's easier, just give me a description in the comments, rather than the form.
---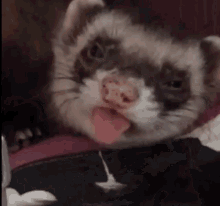 Posted by
03/31/2020 9:27 pm
Level 14
:
Journeyman Architect
SimplySnoopy
Gender - Male
Species -Human
Colors (eye color, etc)- Brown Eyes, Dirty blonde hair
Accessories - Glasses and a backpack
Other details - Grey/black ripped jeans

Excited to see what you come up with!
03/31/2020 9:30 pm
Animalnuttt
Hopefully I can start it tomorrow aa!! :))
03/31/2020 9:39 pm
Level 29
:
Expert Blockhead
FireBird4985
Gender-Male
Species-Human
Colors-(eyes) blue, blonde-brownish hair
Accsesories-Red and black headset
Other details-Red shirt, black pants, red shoes with white soles.

Thanks in advance