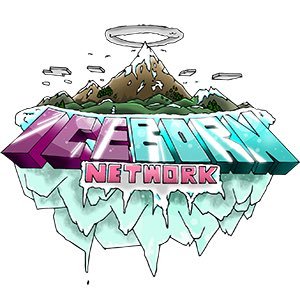 Hello PMC Community!
The Iceborn Network is a professional network of minecraft servers that is in need of some skilled builders for its official Build Team. My name is James P, and am known as ImDualley. I am a Senior Moderator over at the Iceborn Network! I am also the manager of the Build Team, and am looking for some highly skilled builders who think they are up to the challenge of working for us. If you think you are up to our standards, then please apply down below, and who knows, maybe you will be the next member of the team! We do have a few requirements, which are also listed down below. Good luck to all of our applicants, and have a chilly but warm day!
❄ Requirements ❄
❄ First of all, we ask that you are at least 12 years old! This is just because of maturity, but exceptions can be made if you are mature enough.
❄ We require that you are able to use slack, as this is our primary source of communication.
❄ Please be ready to provide a portfolio or some screenshots of your builds, since its required. If you do not supply us with imaged, you will automatically be denied just because we have no idea how good you are at building.
❄ We ask that you are respectful of our staff team and other builders and players at all times. Staff disrespect will
not
be tolerated.
❄ Application ❄
IGN:
Real Name:
Age:
What is your experience with WorldEdit?:
What is your experience with VoxelSniper?:
Have you ever worked for a build team before?:
If so, what team(s)?:
Any previous experiences with building, and if so, what?:
Why should we choose you as our next team member?:
Screenshots/Portfolio:
How long can you spend per day building?:
Skype (if you do not want to post it publicly, please message us):
Anything else?:
❄ Builders ❄

ImDualley
KUMO85
SpriteDew
HibbyChibby

Have a chilly but warm day!
Posted by
Jaemzs
Level 4
:
Apprentice Architect