How to Animate ITEM Textures in Bedrock Edition??
I have recently been making my own resource pack for the Bedrock (Windows 10) Edition and for the life of me, I cannot figure out how to animate item textures. I have done extensive research (Google, examining other packs, etc.), but the only real results I could find were instructions on how to animate the textures on the Java version, or how to animate models in the Bedrock Edition. Nothing I have tried so far has worked. Any help is very much appreciated!!
Posted by
07/20/2019 1:43 pm
Level 60
:
High Grandmaster Artist
oakar258
In Bedrock animated textures is determined via one file, it's flipbook_textures.json, here's vanilla Bedrock RP for reference, file is located in textures folder:
resourcepacktemplate
07/20/2019 3:29 pm
CurlyBracePlays
Hello, here is a screenshot of my flipbook_textures file as an example of what I'm trying to do, which is animate the Diamond texture: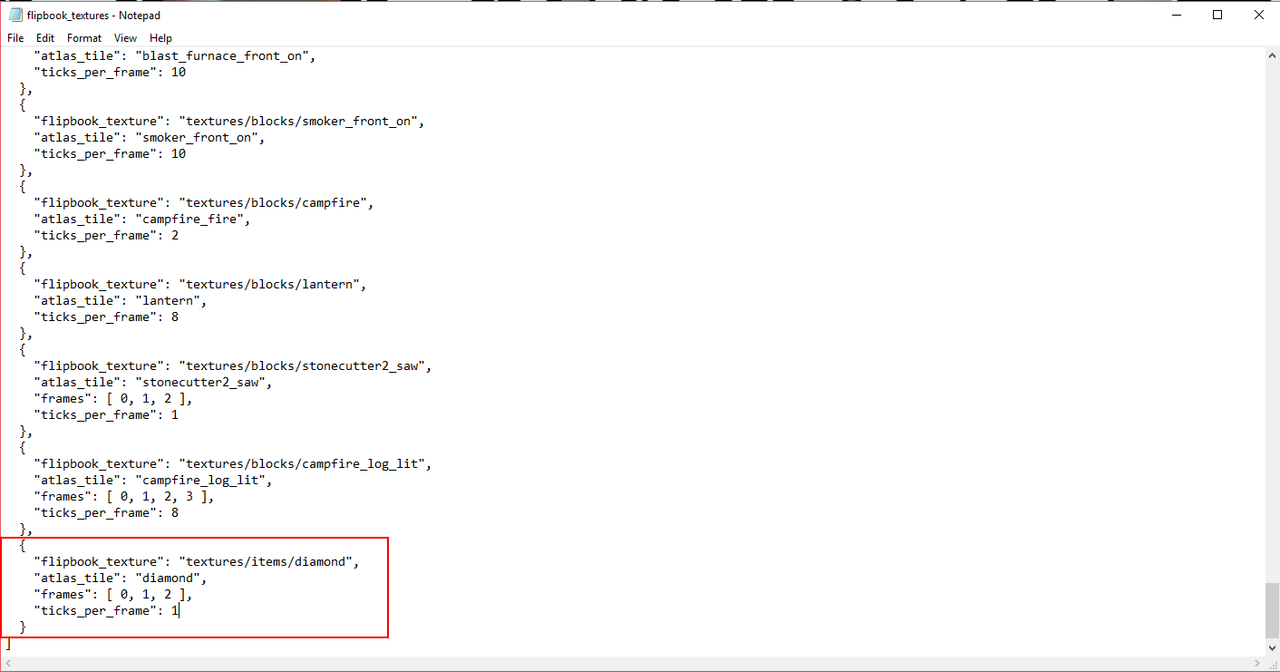 It is still not animating in-game and I'm unsure of what I'm doing wrong, do items use a slightly different syntax or something than blocks??
07/21/2019 5:21 am
Level 60
:
High Grandmaster Artist
oakar258
In my opinion it should work, try do this with block texture for testing purposes.

In fact, I'm not really fan of Bedrock Edition when it comes to creating a Resource Pack, so I might missing something here.