The Minecraft Times | April Fools' Day 2020library_books
15
emeralds
•
4

replies
•
741
views
pixelstories
started 04/01/2020 9:28 am
Jessique
replied 04/01/2020 4:32 pm
Today, I'm sad to announce, The Minecraft Times is canceled! And this will be the final post of The Minecraft Times, thank you for all the support on this project.
Since today is also quite a special day, I'd like to say thank you to
Happyish
, who showed me hue-shifting, &
thatmf
(Nahh) who inspired me to have my unique, simplistic style. And thank you everyone else, for the support on these months that I have been on PMC (soon to be a year on here!) And thank you for the support on my texture pack, Pixalette.
Anyways, on with the news!

MINECRAFT NEWS

MINECRAFT DUNGEONS

We have a release date for Minecraft: Dungeons, the 26th o' May! Coming out on Nintendo Switch, PlayStation 4, Windows, Xbox One & Xbox Game Pass!

There is also two editions:
Standard Edition | $19.99 USD
Hero Edition | $29.99 USD


The Hero Edition contains a Hero Pass that includes a Hero Cape, two player skins, and a chicken pet. Hero Edition also includes two upcoming DLC packs.


You can also pre-order the game if you want! See more info on MC Dungeons here!

COMMUNITY SHOWCASE



THE CAPE BEYOND BATTLES
A depressing yet detailed and pretty nice skin! With dull gray colors, yet a bright red cape! Made by VinylReplica!
Check it out here, give it a diamond or a favorite if you like it!



THINK, THINK, THINK.
Think, think, think, but think of what? Well, think of how nice this skin looks! By Jessique we have this Winnie The Pooh inspired skin, specifically Kingdom of Hearts where you first see Pooh!



SIR CRAFTPANTS, KING AND PROTECTOR OF HIS MAJESTY
Sir Craftpants at your service! Check out this skin by Aspirin60 here, and give it a favorite or diamond if you liked it!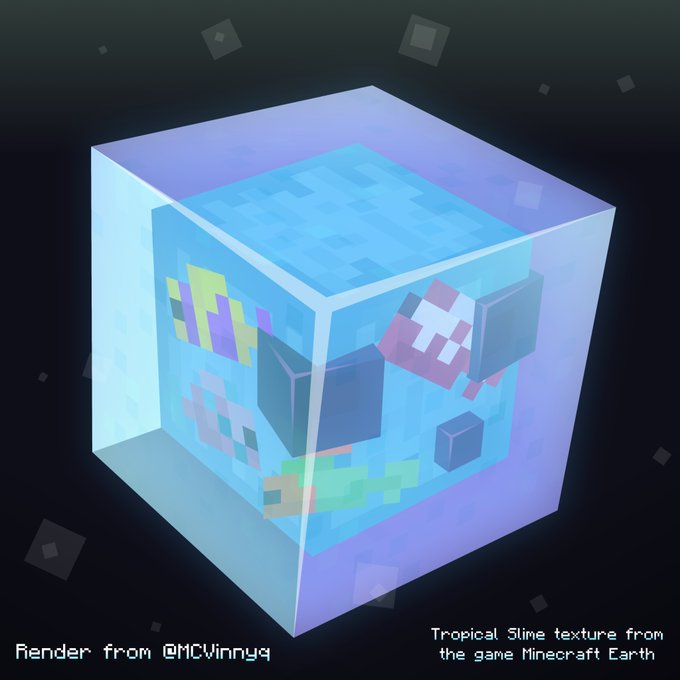 TROPICAL SLIME RENDER
By @MCVinnyq on Twitter, we have a render of a Tropical Slime, found in Minecraft Earth! Like the tweet, if you like it, here!




Hello & Welcome to Inro's Corner, a subsidiary of the Minecraft Times, or MCT.
Say hello to the readers, Inro!

Due to the end of Steven Universe (I don't watch the show, I just know it's ending) Inro is saying farewell with this wonderful Steven skin!


FAREWELL STEVEN UNIVERSE
Give a diamond and/or favorite it here!

THAT'S A WRAP
Cut! That's it for this week's Minecraft Times post created and provided by pixelstories.

To end it off, do you like how The Minecraft Times is currently?
Poll ended
04/07/2020 8:10 pm

.
Posted by