WIP - Nihiliticia (2d minecraft-like game with physics)
Been working on an engine but have been losing motivation as doing it ENTIRELY alone so thought I'd post regular updates of its early progress to get a bit of a boost, worth a shot anyway!
(early video of basic physics and terrain)
screenshots of character models (showing a physics based vehicle, destroyable ragdolls and fully adjustable facial features). Alot of this has been improved upon (such as the lighting, and the facial animations)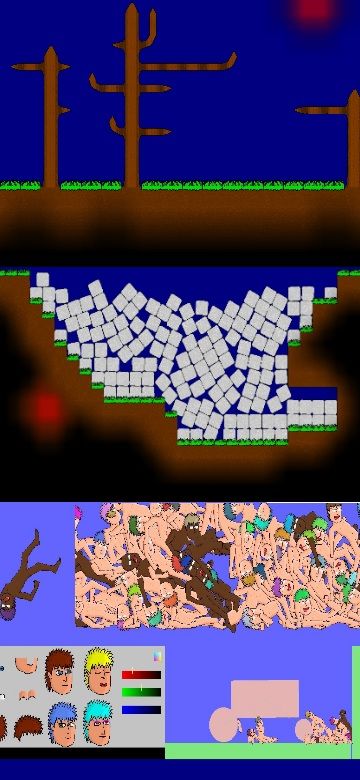 First suggestion is an idea for a name! It is set in the future and is to do with rebirth and building a civilisation on a primeval populated world from the most basic of tools.
Game focuses on COMBAT (featuring limb loss and realistic death) and earning respect/doing quests with various colonies on the planet. Mining and building is optional and not required for the gaming experience.
Planning a full movement engine for the character (running, hanging, rolling, sliding) which also adjusts for any limbs that may have been lost.
Will update regularly!
Posted by