Talk About Fun Games! [Clash of Clans anyone?]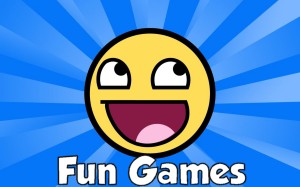 Discuss any kind of game you love to play!
Video game, board game, card game, whatever you wish!
Rate games if you so wish, and recommend them to the rest of us addicts!
Fun Mobile Games!
Disco Zoo
"iTunes Desc"
From the creators of Tiny Tower comes Disco Zoo! Tiny Animals. Big Fun.

Travel to regions around the world and collect everything from pigs to dinosaurs for your Disco Zoo. Discover hidden animals through casual puzzle play. Manage and expand your zoo to maximize earnings. Throw funky disco parties to get your animals and visitors groovin'!

Infinity Blade Series
(I, II, & III) (iOS Only)
Deemo
This is a pretty epic (and great looking) rythm game, for those of you interested in such things.
Thread History
Pages 1-32: Cookie Clicker.
Pages 33-39: Discussion of Addicting Games!
Pages 39-70: Talk About Fun Games!
Pages 70-???: Clash of Clans Talks
Posted by
915

replies