MINECRAFT WEBSITE TEMPLATES [FREE TEMPLATES]
NEW BUYCRAFT ULTIMATE PREMIUM THEME
click image to view
FREE TEMPLATES
Horizon is a FREE Responsive HTML5/CSS3 single page website build on the Bootstrap framework. It has movement and can be edited with simple HTML knowledge.
NOTE: Due to twitter not supporting their API for external third party twitter feeds I have had to replace my custom twitter feed with their widget feed. To resolve your feed please login to your twitter account, go to settings and create widget called "user timeline" then replace the following code with the code it gives you.

<section class="tweets_list tweets" id="tweets_list"> You need to turn on JavaScript in your browser to see tweets</section>
See the Demo
Download this Template
Minebb3 is a FREE simple PhPbb3 Forum template that is aimed at adding a little bit of minecraft to your forum design.
See the Demo
Download this Template
if you use this template or need help contact me
*** ALL free templates must keep the link in the footer that links back to my website, when you download this item you agree to these terms. If you take this out of the footer I am allowed to request the site be taken down or discuss other options if you wish not to have the link in the footer ***
Pi Portfolio is a PREMIUM Portfolio html template designed for individuals or servers wanting to show off their projects.
See the Demo
Purchase this Template
if you use this template or need help contact me
Coming Soon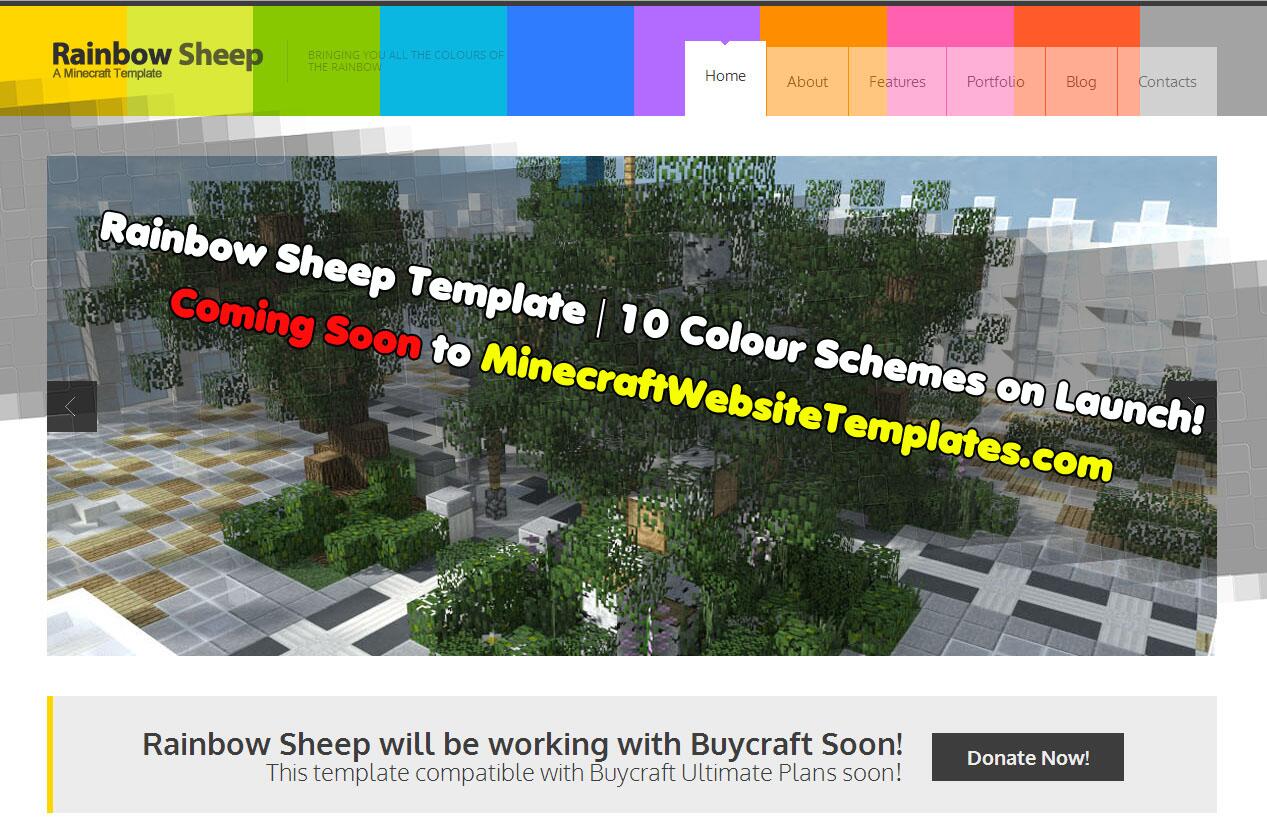 FAQ
Click to reveal
What is this post about?
I have decided to help out the Minecraft community and create FREE website templates everyone can use for their Server or Minecraft based websites.
These Templates will range from very basic simple html/css to very interactive based websites.
How do your templates differ from other people who offer this service?
I have been working as a Website and Graphic Designer for the past 6 years along with having about 4 years experience of it being a hobby.
There may be other great template creators out there BUT most i have seen to me don't quite cut it and I wish to make the Minecraft Community and their server websites look STUNNING.
How often will you release a template?
I will try and release a FREE template every few weeks since i will work on them when i have spare time outside work and family commitments.
Do you CHARGE for any Templates?
Yes i do offer 'Premium' Templates that are more advanced than the FREE templates, they are on my website where ALL the files (Free and Premium) will be hosted and you can see them there.
Posted by
sycoinc
Level 55
:
Grandmaster Programmer
33

replies