I was out mining in search of diamonds when I stumbled across a cave.
I went down it and saw a strange creature whose name is rumored to be Herobrine.
He was fighting a group of zombies, and after he defeated the last one, he looked at me.
He looked like Steve, except for his eyes. His eyes were empty and sinister.
I quickly took a screenshot before he ran away farther into the cave and then dissapeared without a trace.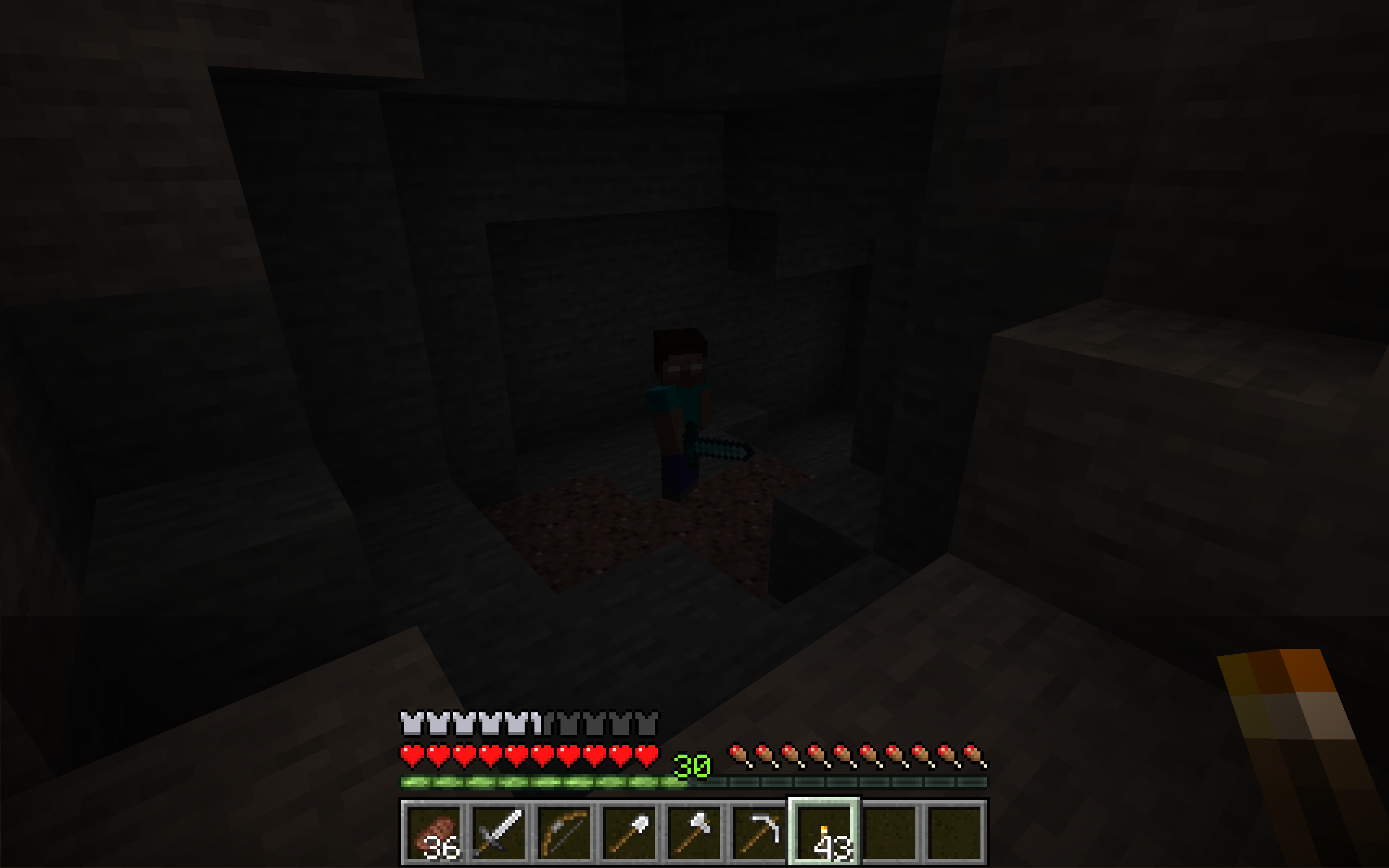 Posted by