Today, while i was building, wired things appeared:
1.:
Some Chunks disappear, if i pointed towards the block in the center of this screenshot, but appear again, if i turn into another direction.
if i move horizontaly along the shown chunk-border, different combinations of chunks disappear ans appear again.
in the top right corner of the screenshot, you see a sky-texture, where the chunks are invisible in this moment.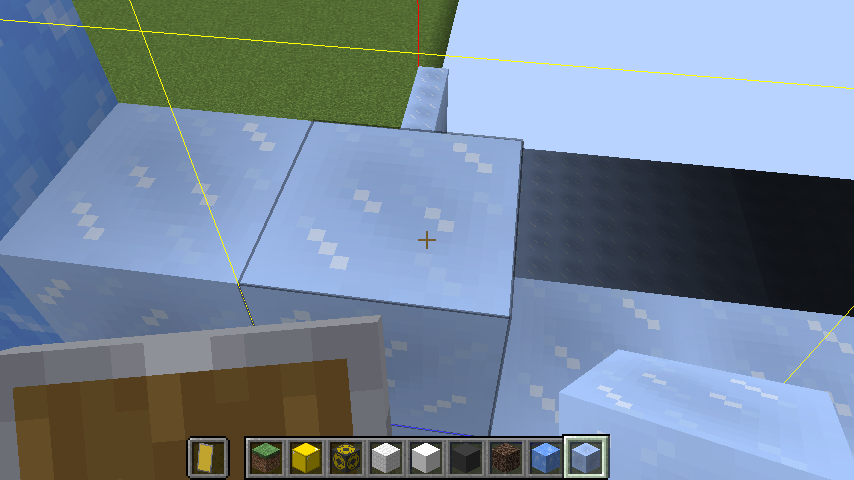 2.:
Sometimes, if i try to place a block, it just flash up for a very short part of a seccond and i have to click again to place it.
What bugs are theese?
Posted by