Hidden Ladders Mod
This mod is a simple, decorative mod that adds ladders for the different blocks in the game. Currently it adds ladders for:
Stone
Dirt
Brick
Cobblestone
Sand
Gravel
Oak
Obsidian
Pine/Spruce
Jungle
Sandstone
Pine/Spruce Plank
Birch Plank
Jungle Plank
Pictures:
Crafting Recipe:

Replace the two stone blocks with any other two blocks to get that type of ladder.
All the ladders: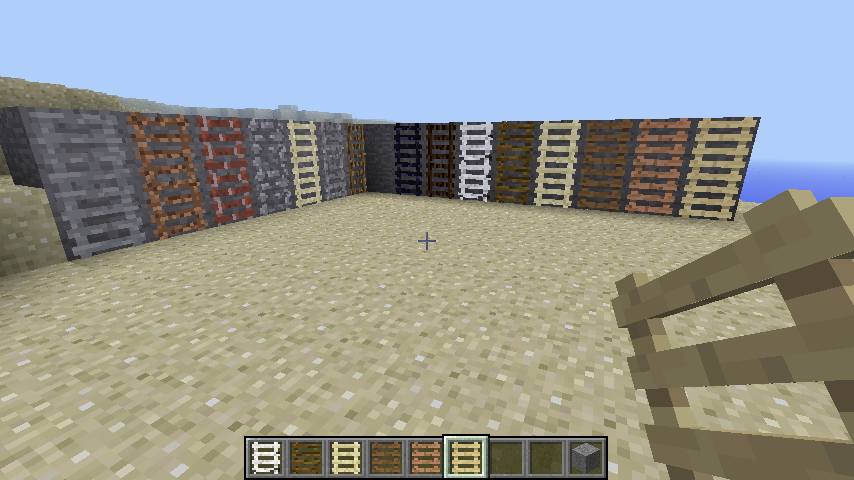 Installation:
Requires **FORGE**
1. Install Forge according to its instructions
2. Download Hidden Ladders Mod from below
3. Drag and drop hiddenladders.zip into the mods folder--simple as that!
4. Run minecraft and enjoy!
Download:
Minecraft 1.3.2=>
http://adfoc.us/894241
About Me:
This is my first mod so it is nothing too special. Let me know if you have any ideas for new content or come across anything that I need to fix. Thank You.
[Legal Stuff]
This mod is intellectual property of Puzzle284. Do not redistribute. I am also not responsible for anything that happens to your computer.
Posted by