How to protect your Minecraft server from DDoS for free
Hello,
I'll show you how you can protect your Minecraft server from DDoS and basically guarantee 100% uptime for your server. It's very simple, and it's a method that has been known for a while, but it's not that common yet.
You need to have a TCP Reverse Proxy, you can usually order one pretty cheap. But I will show you a free one with even better DDoS protection than the most ones out there. You can order it from here
https://menialhost.com/service-page.php
(it's 100% free and you don't have to provide any personal information).
Now, how do I set it up then? Well, I'll show you.
1. Order the product. Provide the form with the IP to your server, and the port for the server (usually 25565).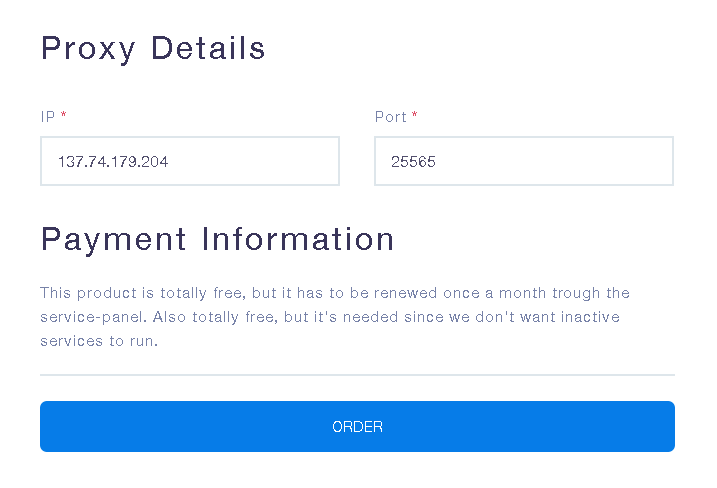 2. Once that's finished, you'll be able to find a TCP Proxy IP, in your user interface page.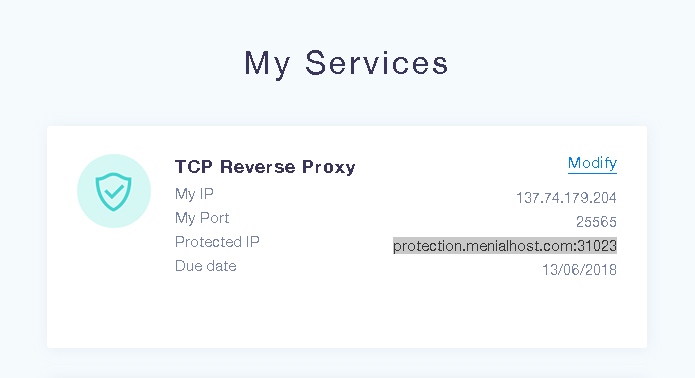 As you can see, the marked IP there is the Proxy IP "protection.menialhost.com:31023".
3. You can now use the IP you got from the website to connect to your server. It works on both direct connect and if you would add the server as a favorite, there is no other configuration needed, other than that you open port 25565 (or whatever port you use for your MC-server) on your server-host.
And then, you are finished!!
What this does is that it hides your original IP, if some dumbass would try to DDoS you they would only find the Proxy IP, and the hosting company (in this case
Menialhost.com
) has a strong firewall, they have paid big amounts of money to get a strong firewall and they've also optimized the firewall to protect you in the best way. As far as I know, this company has not had any downtime at all. I recommend this page since the proxies is free here which is very rare. You can find other alternatives online but you will have to pay.
Any questions?
Posted by
06/01/2018 6:25 am
Porcellian
Yesterday we were 124 players online on my server, and we didn't go offline since the TCP Proxy helped us. Awesome