Medieval RPG requiring help.
Greetings Everyone!
My name is Shaun and I thought I'd put this up as I have a bit of an idea for a Minecraft server project.
To cut to the chase, it's essentially a Medieval RP Server. And when I say Medieval... I mean Medieval, not fantasyesque, pure 100% medieval. No elves, no dwarves. Medieval. The feudal system at work!
I'm a massive history nerd (though maybe not as knowledgeable as I'd like to be) and while Fantasy is great, don't get me wrong I love it, I have a giant need to play on a medieval Minecraft server as European Medieval-ism is one of my favourite topics.
So, how would this server work? I'm not anticipating anything huge. Rather, I'd have something smallish with room for growth. A more intimate setting focusing (at least at the start) on one kingdom.
At the moment I'm not sure if I'd like it to be based on a real world medieval kingdom, or rather we make our own. Atm I'm leaning towards making our own as we'll be able to fully delve into worldbuilding and make it as unique as possible. Either way, I'm open to how we run it.
Ok I tell a lie... I wouldn't mind it being partially fantasy... but only in the way early Game of Thrones is.
If we go for a real world setting, I don't mind some small bit of folklore becoming true. Mostly Medieval however.
So, what do I need from you guys?
Well, I'm looking for a small group of people to help bring this to fruition. My experience with Minecraft servers isn't brilliant. I had one briefly a few years back but I didn't know what the hell I was doing. I'm happy to learn though.
Atm, I would say a group of five would probably be necessary:
This is where I really fell short back when I did my server last time. I no plug ins are necessary but I just can't get my head around how they work. Help would be appreciated.
As well as myself, someone who can help build the world's lore and/or History.
People who are just good at building.
-Note on buildings. I tend to prefer buildings that are simple and functional rather than overly detailed. The detailed buildings are of course phenomenally made however I prefer buildings like this: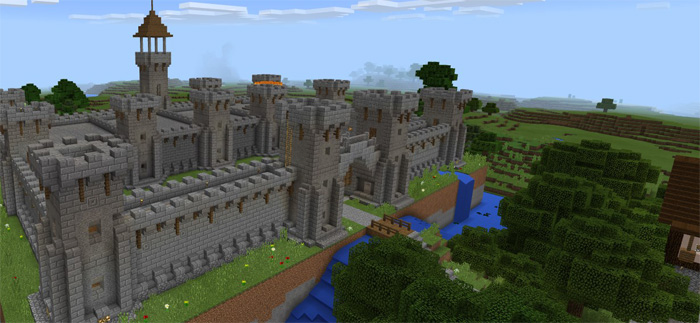 as opposed to buildings like this:
This preference shouldn't really make any difference... I just thought it was probably worth making it known.
Of course, everyone will be able to help with the planning and all other aspects of the server if needed.
One question I've had is whether or not to make it modded. It may give us more options in terms of game play but it may be more complicated to do I'm not sure..
Either way, if any of this interests you and you fancy joining in, please drop me a message or if you have any questions, post them below.
-Note on timescale. This may take a while to set up. I have a discord set up and already got someone who's discussing it with me.
However, it's not going to be something that happens overnight. I'm a 29 year who works full time and would be doing this in my spare time. Please keep that in mind.
Cheers!
Posted by