SABER NETWORK
Needs your help
Have you ever wondered that you could belong somewhere?.. Part of a family?

Saber is a brand new ranking Skyblock server! If you're looking for a good, active community Skyblock server, then look no further!
THE SERVER
If youre looking for a relaxing, enjoyable, and friendly Skyblock server, then stop your search here because Saber is exactly what youre looking for. Although new, we are growing fast. Our server community is just starting to form, and so far its looking pretty amazing. Our server is built upon the player experience. We pay close attention to what our players say about the server, and we edit based on those comments.
THE SKYBLOCK
Our SkyBlock is structured in a way so it is enjoyable for both new and old players. While SkyBlock on its own is fun and easy to get the hang of, there is also the complex aspect of the game for more experienced players. We pay close attention to both of these, and we do our best to create a SkyBlock server that doesnt get dull for anyone. We have a very balanced economy that is updated regularly its not too easy nor is it too difficult. Other features include SkyBlock PVP, SkyBlock Parkour with rewards, and an exciting event calendar.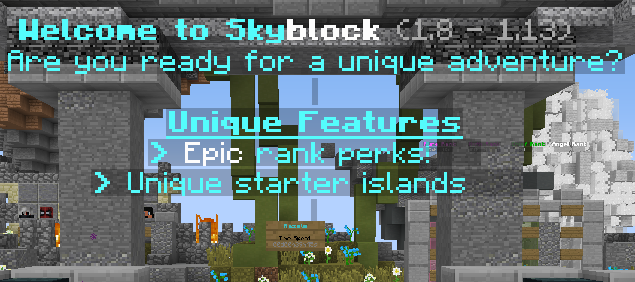 THE DETAILS
Everything on Saber is custom-built, including our beautiful spawn, our expansive SkyBlock shop, our PVP arena, and much, much more. We also are constantly adding new areas for our players to explore. Saber is a plugin-based server. Our team hand-picks our plugins and tailors them to make the best user experience possible. Ranks are cosmetic, EULA compliant, and affordable. Our staff is chosen carefully, and there is a structured system to deal with pesky trolls and bad players.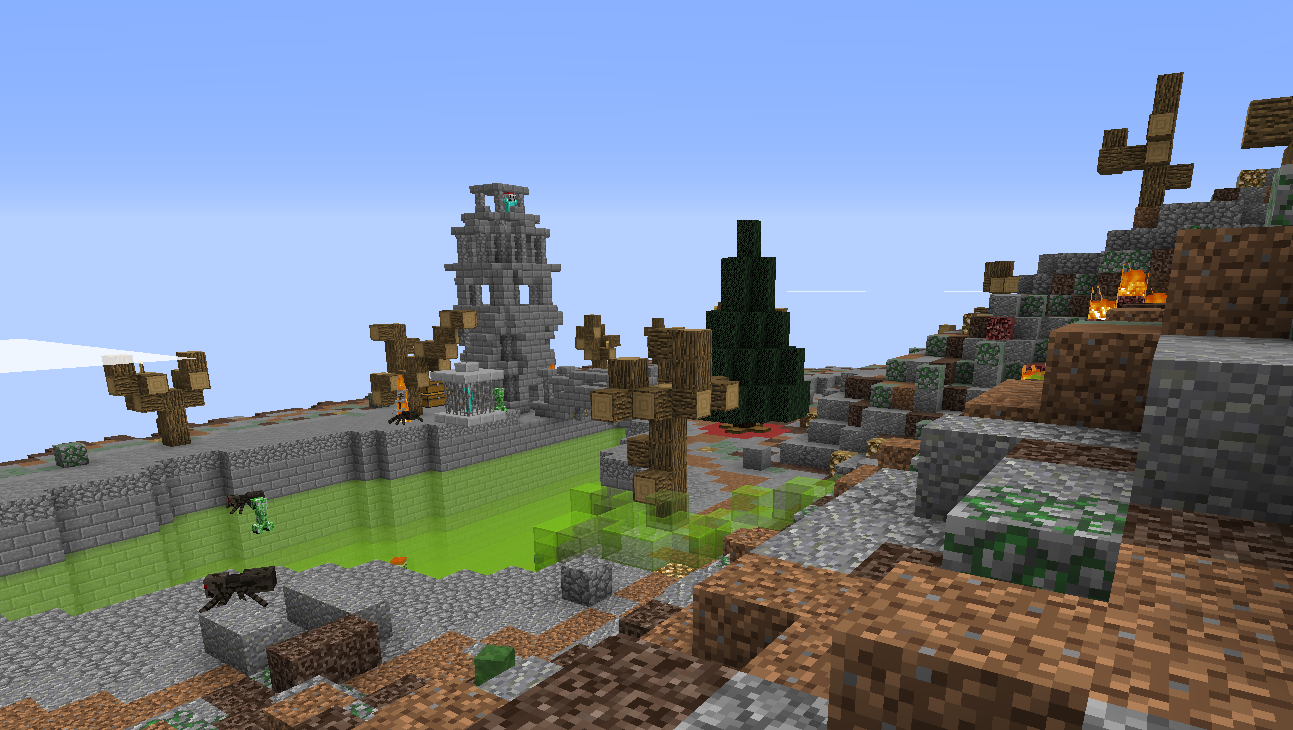 THE FUTURE
We have some big goals set for ourself, and were confident that we will be able to reach them. Our main future endeavor is to create two separate SkyBlock gamemodes: a short-term competitively based SkyBlock with scheduled resets, competitions, and rewards and a long-term SkyBlock which would be just a tweaked version of our current setup. Our other big goal is to add additional types of games once the server grows, such as custom Kit PVP and Creative.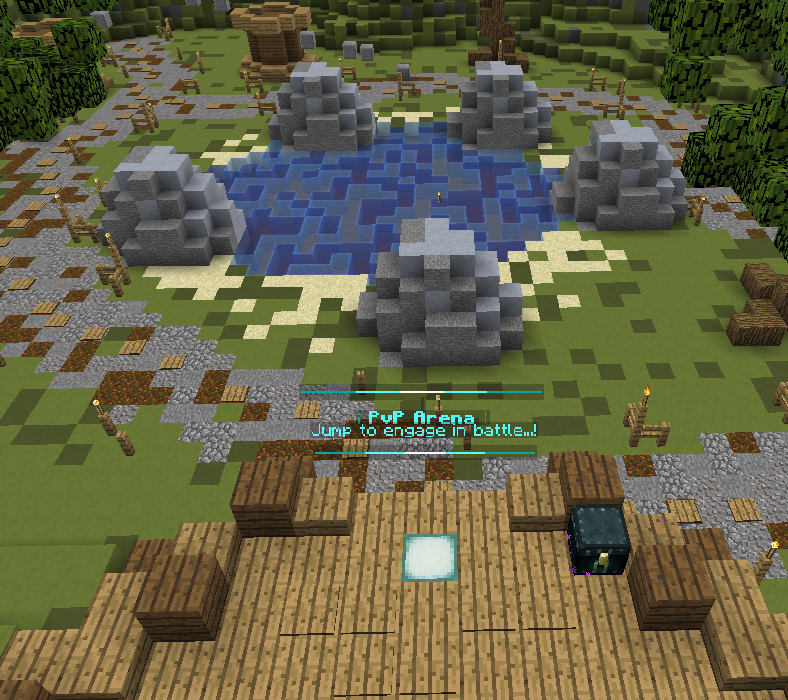 IN CONCLUSION
In conclusion, Saber is probably the best server youll ever play on. So why wait to join Well see you in-game soon.
IP:play.saber.networkStore: http://saberstore.buycraft.net
Posted by
Ruski2
Level 5
:
Apprentice Miner