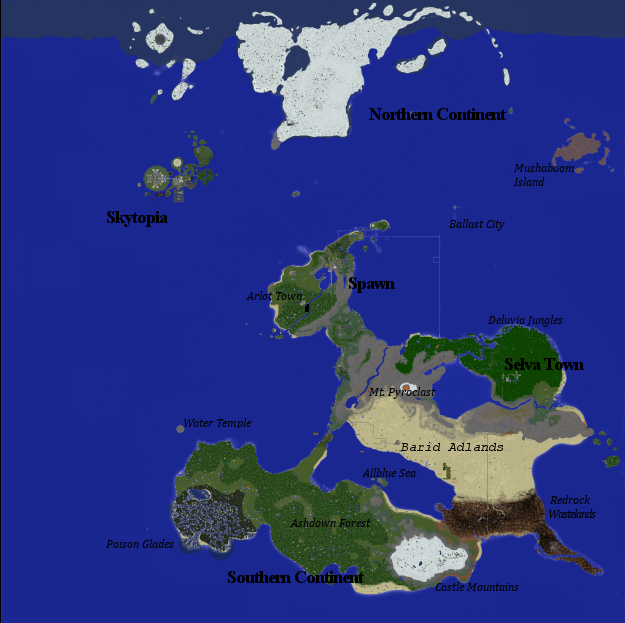 You'll need the latest version of Forge 1.6.4 and our Official Modpack in order to join the server.

http://supermassive.freeforums.net/thre ... developers
Player Tinkers' Construct? Love Metallurgy? Can't get enough of the Twilight Forest? Then this server is for you!
So what is super massive like? Super massive is a survival/adventure pvp server using a custom forge modpack and MCPC+! There's a 5000x5000 block radius from origin created using worldpainter wherein lie quests, cities, dungeons, custom mobs and much, much more to explore! This is the land of Super Massive! Within this region, building/mining is restricted. PvP safezones are scattered across the world. However, you can travel through a portal to distant unexplored lands where you can build and mine for everything you'll need during your adventures in Super Massive!
Now for the fun part of this post. Screenshots!
For more information on the server, or if you'd like to sign up to be an early access beta tester, visit our forums!
http://supermassive.freeforums.net/
Thanks for your time! If you have any questions, I will be checking this thread for the next few days.
Posted by
TheDren
Level 18
:
Journeyman Explorer
04/15/2014 9:47 pm
Level 18
:
Journeyman Explorer
TheDren
We've gone public!