The Big Bad Annual Archosaurian Battle (Skin & Art Contest)
THE BIG BAD ANNUAL
Awesome Archosaurian Bro-Battle
Oh hell yes!
---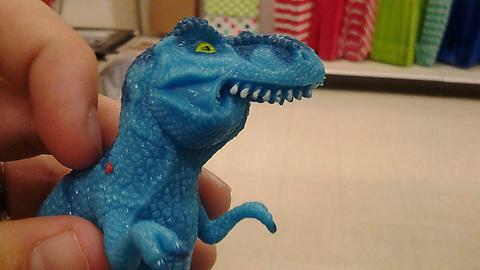 ---
Welcome
to the
one
contest on PMC, that is all about designing "Archosaur" skins, as well as dope paleo-art for it!
(In case you are not a fan of archosaurs, you're welcome to take the door on the left, which leads to a pit of pythosaurs)
---
The competition is simple. I want YOU to make a skin, that represents your favorite extinct archosaur (That being dinosaurs, crocodiles, rauisuchians, pterosaurs, birds, well that's just dinosaurs as well stupid, shut up... and many many others!). I want you to make an archosaur, and then

ALSO MAKE PALEO-ART

for it. If you cannot draw well, make it funny. And if you have no humor, well... draw well punk. I actually don't give a damn. I just want to see some archosaur drawings. Any kind. I'm obsessed. I need you to sate my hunger for archosaurian art.
But, to enter, you must first read THE RULES through carefully.


I am the judge, jury and executioner of this competition.
---
I will judge the skins out from some different qualities:
(1-8 points) Originality




(1-10 points) Skill

, skill in how awesome-looking you can make the skin.


(1-10 points) Archosaurian-pride

, yes. That's now something you will be judged by. How magnificent do you make your archosaur out to be, both by skin, description and art.


(1-8 points) Paleo-description

, you can be serious, you can be joking, I don't care. But get the facts straight. I am a dinosaur-man. I don't want to see descriptions copied from wikipedia. If you copy-paste facts, you get 0 points in this quality.


(1-4 points) Title, tags, credits and outlay

, like in the bin skin, some comedic tags n credits can in this case loosen up the submission a bit, and in that way, give you a couple of herrings.


(1-10 points) BONUS POINTS: PALEO-ART!

Yes. Draw paleo-art. Realistic. Meme. Cute. Scary. Disgusting. I don't give a flying pterodactyl bro, just give me some damn paleo-art resembling your chosen archosaur, and thou shall be awarded up to 10 points.
The prizes:
- 1st place:
An absolutely epic trophy. It will make all your friends go "Omg, is that a T-rex?", and then you'll say "Hell no, imbecile, that's a Majungasaurus, you uneducated son of a cynodont!"
- 2nd place:
A "nice" trophy. Nice and cool. Cool and nice.
- 3rd place:
Just a trophy. Yea.. "just" a trophy. Nothing special.
To enter, you simply link the skin you've made in this thread.
Happy easter ya bunch of nerds, see if you can appease this fossil-addicted son of a greasy allosauroid mongoloid idiot.
You got til the beginning of May (The 18th) to enter.

Entries:
Posted by