Any one have odd/creepy dreams about cryptids or legendary creatures?
I had a nightmare at 8 years old. In it I am a young Native American boy who lives with his grandfather as his immediate family are dead. His cousin lives next-door. It is a harsh and blizzard-filled winter and with no end in sight. Being unable to leave the house, and with the food running out, we are beginning to feel unsettled. One day the snow dies down and my aunt and cousin go out to get food. The storm started back up again and it was relatively a week later with no sighting of either my cousin or my aunt. The storm rages harder and time goes by. Soon though, we see a lone figure trudging through the snow. We fear the worst. The figure comes closer and closer to our window that me and my grandfather were standing next to. I press my face to the glass and see that it is my cousin. I get excited but worried, he's here, but where is my aunt? He gets closer and I see him better. He's covered in blood! Did something happen? Did my aunt get hurt? I turn to my grandfather with one hand on the window. He looks at me with concern in his eyes. My cousin bangs his hand on the glass. Startled I look up. He doesn't look right. My uncle's eyes widen as my cousin starts to change. Horns grow from his head, he gets taller and more emaciated, his legs pop the wrong way, he's popping everywhere! This isn't right! He.. It scrapes it's newly formed claws against the glass and lets out a blood-curdling screech. It turns and walks toward the house next door, to where my uncle currently is. I turn and frantically pull on my coat. I'm in the middle of putting on my shoes when I feel a hand on my shoulder. I look up. My grandpa stands behind me shaking his head. "It's too late my boy," he whispers, a tear dripping down his cheek.
-_-_-_-_-_-_-_-_-_-_-_-_-_-
You see, when I had that nightmare I was around 8 as I said before. Since then I found out that I'm part Native American (at 10) and that the beast in the nightmare was in fact a wendigo, something that I had not known until I started playing Until Dawn and found myself infatuated with the wendigo as a species. I did more research on them and found pictures that looked just like the one in my nightmare. Another thing, it's the only dream/nightmare that has ever stuck with me this long. I was 8 when I had it and I'm currently 19 going on 20 in July.
(This story can also be found on the "Urban Legends and Cryptids" Amino under my name on there Sad Ghost.)
Have any of you had odd/creepy dreams about cryptids or legendary creatures?
Picture Of The Wendigo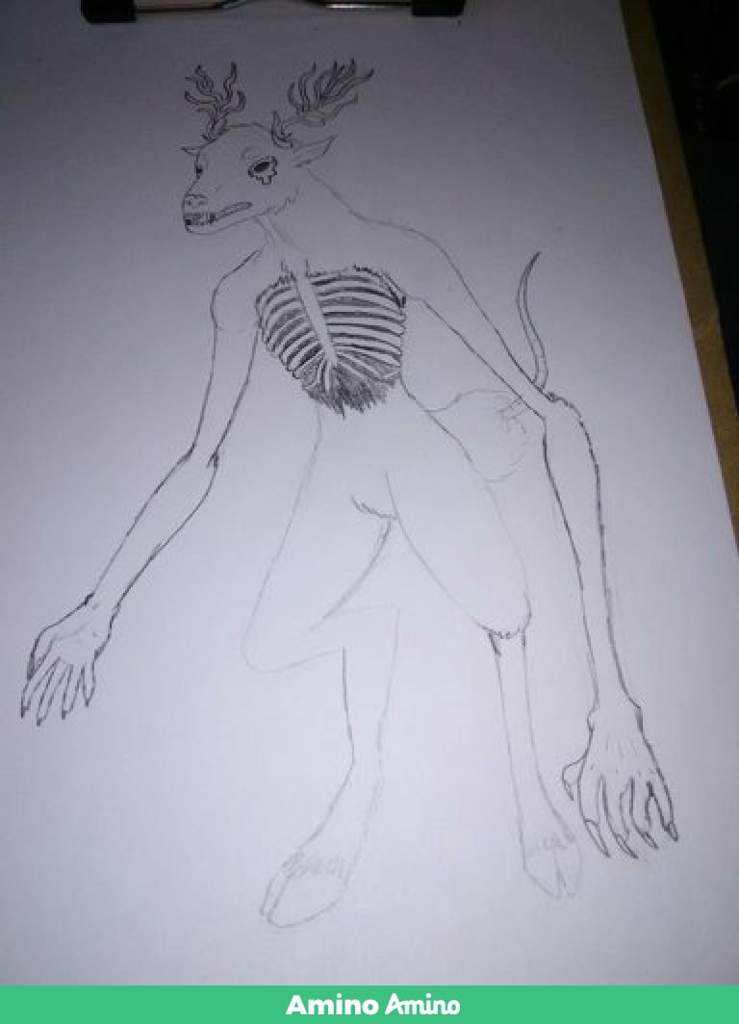 Posted by