hi hi
it's a 100 followers special ig
before we get into anything i must say that this contest was super duper inspired by this twitter thing
try and follow gaziter if you have twitter uvu

(they didn't pay me to tell you that, i just think their stuff is super cool and that you should def go check them out)
---
anyhoo onto the contest
Choose 1 out of the 10 emoji combinations to design a character off of
The character must be loosely tied to 3 emojis. I really want y'all to really think outside the box. If you think i might not get it, then tell me in the description thingy and i'll be like "ok cool, i can see that". but if i can't see how it's related AND it's not in the desc, i might have to ask you to explain it to me or it could get disqualified.
Based off of the title thing, any art is welcomed, can even be unconventional like music or cooking but that may be harder to do but who cares. As long as its art (the category art is rather broad) then it will be counted. Skinning IS included in the art category and HD skins ARE permitted
Be kind. If I catch you being rude in the comment thingy or harassing other people's submissions then I will automatically disqualify your submission and you will be on my "u r not a nice person" list forever >:(
Don't steal the custom trophies. I'll pm you the trophy thingy if you win a place. Participants will also be given a custom trophy that will be given out along with the announcement of the winners.
Please follow the pmc submission rules
I'll give multiple chances and say that you can enter up to 3 times. Any other submissions will automatically be disqualified.


Please make something new and original! If i find that your submission is stolen then it will be disqualified and reported.
Tag your submission with 'omgyes' and watch the magic flow
Have fun! If you don't then well ig my contest isn't as exciting as i thought it was...
and uhm i think that's it.
Choose 1 of the 10 emoji combos
1. 🍋🌈☔
2. 🌸🥑☘️
3. 🍄❤️🦊
4. 🦩🌺🍹
5. 🎋🎐⛩️
6. 🍁🦌🪐
7. 👻🌼🌌
8. 🌙🐱🌻
9. 🌱🌄🐻
10. 👹🔥💫

---
here's a screenshot in case the emojis don't load on something like windows

thank you michi for telling me about the problem (。◝‿◜。)
inzanely
's
modern mexican senorita skin
---
Callisto Moon
's
dancing sheet ghosts painting
---
spicy_pumpkin
's
Kōsuke Hidaka OC drawing entry
---
thebudgie
's
cute mushrooms and foxes skin
---
AveryViolets
'
majestic moon cat drawing
---
necropolis98
's
kazuya yokai oc drawing
---
Pacifity
's
mystical deer character drawing
---
Pacifity
's
adorable mushroom fox character drawing
---
Pacifity
's
mysterious bamboo warrior skin+concept art
---
LilyBlossom6
's
soft rainy rainbow character drawing
---
stari
's
cute fox girl character drawing
---
clqm
's
Saturn OC skin
---
Fiend
's
Hirochi oc drawing
---
vonk
's
creation of planets art submission
---
LugiaGal-
's flamingo cocktail pixel art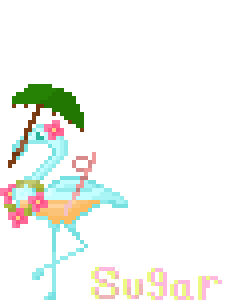 ---
brazenchessplayr
's
Starfire Oni OC skin
---
PersonWhoPlaysMinecraft
's
Seven Night "Night" OC skin
---
Aurosilia
's
rainy lemon girl drawing
---
soulblqde
's
chill farmer drawing
---
yoshiciao
's fiery pixel art submission
---
CactiFern
's
cute sunrise bear drawing


the deadline is gonna be like may 30th to june 1rst or something like that. it could change if more/less people join


---
glhf and surprise me with your sexy submissions!



have any questions?
Posted by