The Nose-y Village [Mob Contest]home
35
emeralds
•
29

replies
•
790
views
Sinus Productions
started 5/6/20 4:17 pm
Pigman Defense Attorney
replied 6/14/2020 11:08 am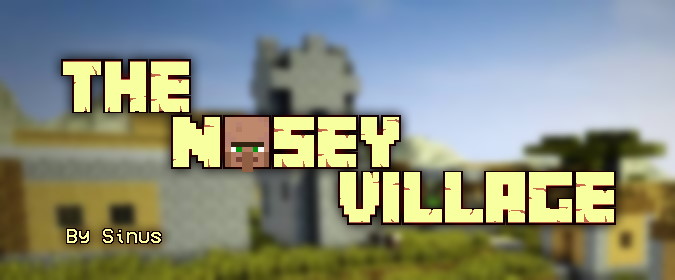 "Ah, what a strange village..."
Contest concept:

This is a mob skin contest for only a select few mobs! Basically, any mob that has the famous nose.
You have to pick from one of these mobs:
Villager
Evoker
Iron Golem
Ravager
Vindicator/Pillager
Witch
Zombie Villager
(You can make a Vex to go along with an Evoker. If you do make a Vex, it will be counted for your entry, but if not, it will not be counted against you)
BUT

You have to have a texture on the nose. It can have transparency, but you have to have a texture on the nose model in some way, shape, or form.
Judging & deadline:
I will be the judge (I might add more soon)
Your entry will be judged on the concept, creativity, quality, and execution. Also, how well you did with the nose.
The deadline is
JUNE 10, 2020

If you need an extension, please ask before June 3rd
Rules:

1. Follow all of PMC's
rules
2. You can only enter 1 mob (two only if it's a vex and an Evoker)
3. Entry must not have been posted before today's date (May 6th), but you are free to enter it in other contests and events
4. You may not collab, completely on your own
5. Entry must be appropriate, and non-offensive.
6. You can make either a default res mob, or a 2x HD mob
7. Please be nice to the other participants.
8. You must do a mob that has the Nose Model on it, and the nose model must be textured
9. Tag the mob with "SinusVillage" and either mention me in the comments or link it here.
Prizes:


1st, 2nd, and 3rd places will each be awarded with a trophy unique to their placements.
All participants will be awarded with a participation ribbon.
*Trophies and badges are unofficial so they will not appear in your trophy case, but you can use them in your profile's custom widgets.
Credit to
Fawne
cause i basically used the exact same format as their Music Duality Contest sorry
Posted by