The PMC Weekly
June 8th, 2019

HELLO weekend, and hello to all of you beautiful PMCer's! We're moving the Wall Post Weekly's over to the
PMC/News
in the
Forums
and will be named from "The Wall Post Weekly" to "The PMC Weekly"! We're excited to dust off this corner of the Forums and utilize it! We're also adding a featured project and a featured skin, and hope to add more on the PMC Weekly!
New PMCer's - check your inbox for the official welcome letter. It'll help you get started as well as introduce you to some of the PMC basics. If you have any questions, send us a message!

OFFICIAL EVENTS AND CONTESTS
Project Contest
Judging for the
Preserving World Heritage Contest
has completed! There were many great, detailed builds in this contest! Congratulations to
AventureStudios
on their first place win in the
Preserving World Heritage Contest
! Their submission,
Toruń
, is one of the oldest cities in Poland. In 1997, it's Medeival part of the city was designated a UNESCO World Heritage site. A beautiful city and beautiful build!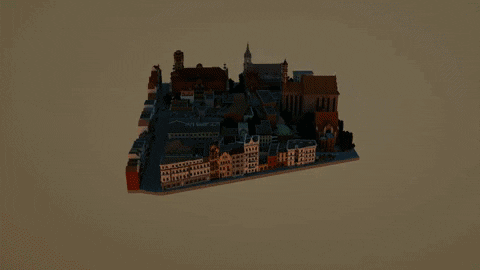 Toruń, AventureStudios
In honor and remembrance of the Notre Dame,
Sapphire Studios
built a Minecraft replica of it for their
submission
in the contest, landing them in second place. Their replica is a 3:1 scale and took over 120 hours to make!
Third place goes to
TeamVexius
, with their build
Stone Chariot - Kingdom of Vijayanagar. - Hampi.
Their build is actually a shrine dedicated to Garuda. Garuda is a bird creature from Hindu mythology and represents birth and heaven.
Shout out to
Blueprint Server
for their outstanding sportsmanship!
Congratulations to the winners and a big thank you to everyone who participated! You can see all of the entries in the contest
here
.
Skin Contest

We're still in the final judging phase of the
Norse Mythology Skin Contest
! Sit tight, results will be revealed soon! In the meantime, go check out the
finalists
!
Many of you have been waiting for Scrapyard's to win
community vote
- your wish has been granted! The
Scrapyard Skin Contest
is now live and accepting entries! We're challenging YOU to create treasure, a minecraft skin, from re-purposed objects you might find in a scrap or salvage yard. Will your trash win you a nice new trophy?
COMMUNITY EVENTS AND CONTESTS
Celebrate the Planet Minecraft Community by participating in
SouthDakotaGirl
's
Party More Contest!
Make a skin, blog, build, texture pack, banner or anything you think describes PMC! You can enter one of each type if you want to! We're curious to see what you come up with!



Ends: June 25



Community Events and Contests Ending Soon:

For a complete list of community events and contests, visit the
Community Event Calendar.
Interested in hosting your own contest but not sure where to start? Check out
DinowCookie
's blog,
10 Steps to organizing a successful contest on PMC!

OTHER HIGHLIGHTS


Featured Project

Member
-Fox McCloud-
created this amazing project named
Tribute
. It has a download available and can also be viewed in PMCview3D, make sure to
have a look
! The build is surrounded by an incredibly big custom terrain. We found a fox build while flying around! 😁 Can you spot any surprising details?
In the skin section, member
duckiez
's
Bob Ross skin
design stood out this week, with a very clever design of this famous painter holding up one of his iconic paintings. Do you know of any more skins with such clever design choices? We'd love to see more!
On the forums, member
Born_0f_Fire
asked us what interesting things we learned in Minecraft recently. Member
Nighthearted
shared the fact that
zombie villages
exist and apparently have a 2% chance of spawning in Minecraft. Did you know? We surely did not! Head over to
the thread
and join the conversation!
Last but not least is this mini-pack created by
ElvenJedi
You can view the skins in the mini-pack
here!
Have a great weekend, PMCer's!

Posted by
PMC
Support
Level 73
:
Legendary Cake