Hey, what's up guys? Alright, so my username is Poptart_Kitten and I'm looking for someone who can make a pretty nice looking skin, y'hear? My skin request is based off of my username, "Poptart_Kitten", but I don't just want any nyancat skin. I want a non-anthromorphic human with nyancat being the theme of it.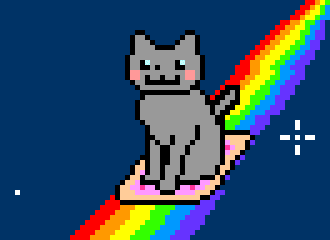 I'm looking for someone who can make a human, but apply a nyancat theme. I'm sorry if I'm picky with this. If you choose to accept this challenge, PM me and I will hook you up with my email ASAP. The skin requirements are as follows:
DO NOT make this an athromorphic nyancat, I want this to be a human, but with a "nyan cat theme". (I apologize if this is pretty vague, but maybe you're creative)

DO NOT make this skin another copy of one of your current ones (EX: Flannel Template B).

* Please try to keep this to the (I hate saying this) "nyan cat theme" without overdoing the rainbows. I may like rainbows, but I'm not the type of MALE that wants to be bathed in them.

* I honestly apologize if this is a big undertaking, I'm just really hyped up to get a custom skin for my guy, y'know?

* Please do be creative, I would really appreciate effort to be put it into this.

If you have any questions, please feel free to send me a message! I don't bite, I'm just super excited!!
Cheers[/center]
Posted by
03/02/2016 6:22 pm
Level 14
Journeyman Unicorn
Im_Satan