Updated on Apr 19th, 2019, 4/19/19 12:48 pm |
4 logs
Published
Mar 23rd, 2019
, 3/23/19 2:06 pm
15,813

views,

5

today

1,871

downloads,

0

today
Eria8
Level 54
:
Grandmaster Modder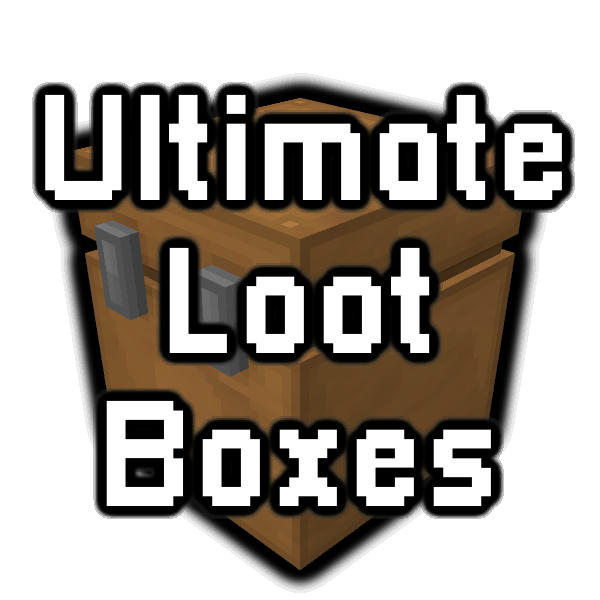 By Avrye



MOD HIGHLIGHTS:
Many new animated or 3D-modelled items with custom sound effects.
Tons of randomly-dropped loot boxes containing

*

hundreds of new items.
Melee weapons, ranged weapons, throwable weapons, traps, special effect items, etc.
Colourful item display names show off their rarity/tier for extra showing off.

*The current release is mostly a concept version and only contains around 60 items, but there are literally hundreds more already soft-coded into the game and will be added as soon as I make their textures/models.




NOW HAS A CREATE-YOUR-OWN LOOT BOX DESIGNED FOR SERVERS!



Introducing the Mystery Box.

Use it from Creative Mode to fill it with the contents of your inventory.
You can then freely distribute it or offer it as a prize or use commands/loot tables in resource packs to make them drop from mobs, appear in chests, etc.
The unfilled, creative-only box is marked with a question while the filled player-friendly box has a happy face on its front.

Since they use NBT, you can create however many different boxes with unique contents you want.



NOTE:

If you want to rename the

Mystery Boxes

, make sure you do it

AFTER

filling it, or else you won't be able to use it.

CAN I REQUEST OR MAKE MY OWN LOOT BOX?


Yes!


If anyone has an idea for a lootbox, feel free to ask and I'll add it into the game.


Or if anyone wants to make a bunch of weapon textures and send them to me I'll turn them into your very own unique loot box with a

"Created by (your name)"

tag in the loot box and weapons' tooltips so everyone who uses the mod will see your stuff!


Either way, no modding knowledge required.
| | |
| --- | --- |
| Credit | Whoever made Blockbench - the ONLY good model-making software for Minecraft. |
| Progress | 100% complete |
| Game Version | Minecraft 1.12.2 |
| Tags | |
4 Update Logs
Update #4 : by Eria8 04/19/2019 12:48:57 pmApr 19th, 2019
ITEM MODIFIERS:

These are similar to but separate from enchantments, adding extra bonuses to weapons and armour.
Modifiers past a certain level create additional effects on every hit.

Added 'Lucky' modifier. Increased loot box drop chance.
Added 'Poison' modifier. Poisons enemy on hit.
Added 'Mortality' modifier. Adds a chance to instantly kill any mob under 40 health.
Added 'Frost' modifier. Slows enemy on hit.
Added 'Torch' modifier. Burns enemy on hit.
Added 'Shock' modifier. Adds a chance to stun and/or disarm mobs or players on hit.
Added 'Serrated' modifier. Damages mob or enemy equipment on hit.
Added 'VS Humans' modifier. Increased damage against villagers and players.
Added 'VS Undead' modifier. Increased damage against any undead mobs.

Added hidden 'Blunt' modifier. Adds +2 damage against frail mobs like skeletons and spiders.
(Applies to most non-bladed or stone weapons)
Added hidden 'Rust' modifier. Adds a chance to turn into "broken" version on hit if one exists.
(Broken version becomes Serrated)

HUGE BASIC WEAPONS UPDATE:
(100+ new items!)

Added new 'Crate' model

Added Daggers Crate.
Added Swords Crate.
Added Greatswords Crate.
Added Katanas Crate.
Added Blunt Crate.
Added Axes Crate.
Added Spears Crate.
Added Bows Crate.
Added Shields Crate.
(All above boxes can drop from any mob with at least 20 max health)

Added 11 Daggers. (Low damage, fast swing speed, best effects)
Added 12 Longswords. (Average all)
Added 12 Greatswords. (Best damage, worst swing speed)
Added 11 Katanas. (Average damage/speed, better effects)
Added 11 Clubs/Hammers. (Higher damage, slower swing speed)
Added 9 Axes. (Average all, can cut trees)
Added 9 Spears. (Average all, can be thrown and picked up)
Added 9 Bows.
Added 10 Shields.

Added Great Arrow.

One weapon from each new loot box is 3D and a number of different weapons are animated.

UPDATES & CHANGES:

Vanilla Bow and Shield had their durability decreased to balance all the other new bows and shields.

Cattle Prod now has Shock modifier.
Chainsaw now has Serrated modifier.
Maquihitl now has Serrated modifier.
Firelance now has Torch modifier.

Slightly adjusted loot box rarities.

BUG FIXES:

Fixed Hylian Box not dropping from proper mobs.
Fixed Longbow and Crossbow acting like the Hero's Bow.
Added the missing Master Sword and Triforce crafting recipes.
If a mob can drop multiple loot boxes, all possible loot boxes have a chance to drop instead of just one.
LOAD MORE LOGS
tools/tracking
4197097
7
1-12-2-ultimate-loot-boxes-loot-boxes-in-minecraft